Portugal proudly proclaims itself to be 'Europe's West Coast', and its long, varied coastline, sunny climate and relaxed lifestyle have undoubtedly helped make it one of the continent's most popular holiday destinations. Here luxury options and unexpected pleasures abound, whether it's the delights of the Azores' hot springs, hiking and sailing in Madeira or the cultural sights of Porto.
The relative compactness of the country makes it easy to take in all its best elements: sandy beaches, stunning scenery, evocative history, wonderful cuisine, lively entertainment, country fairs and warm, friendly people.
Portugal's historical love of the sea translates today into golden opportunities to enjoy world-class coastal activities – not just swimming and surfing but snorkelling, kayaking, jet skiing, diving, sailing and much more besides.
While the sea remains Portugal's first love, the country also boasts many varied pleasures inland, ranging from the wilds of the Sintra-Casais Natural Park, a World Heritage Site, to the cosmopolitan culture of Lisbon.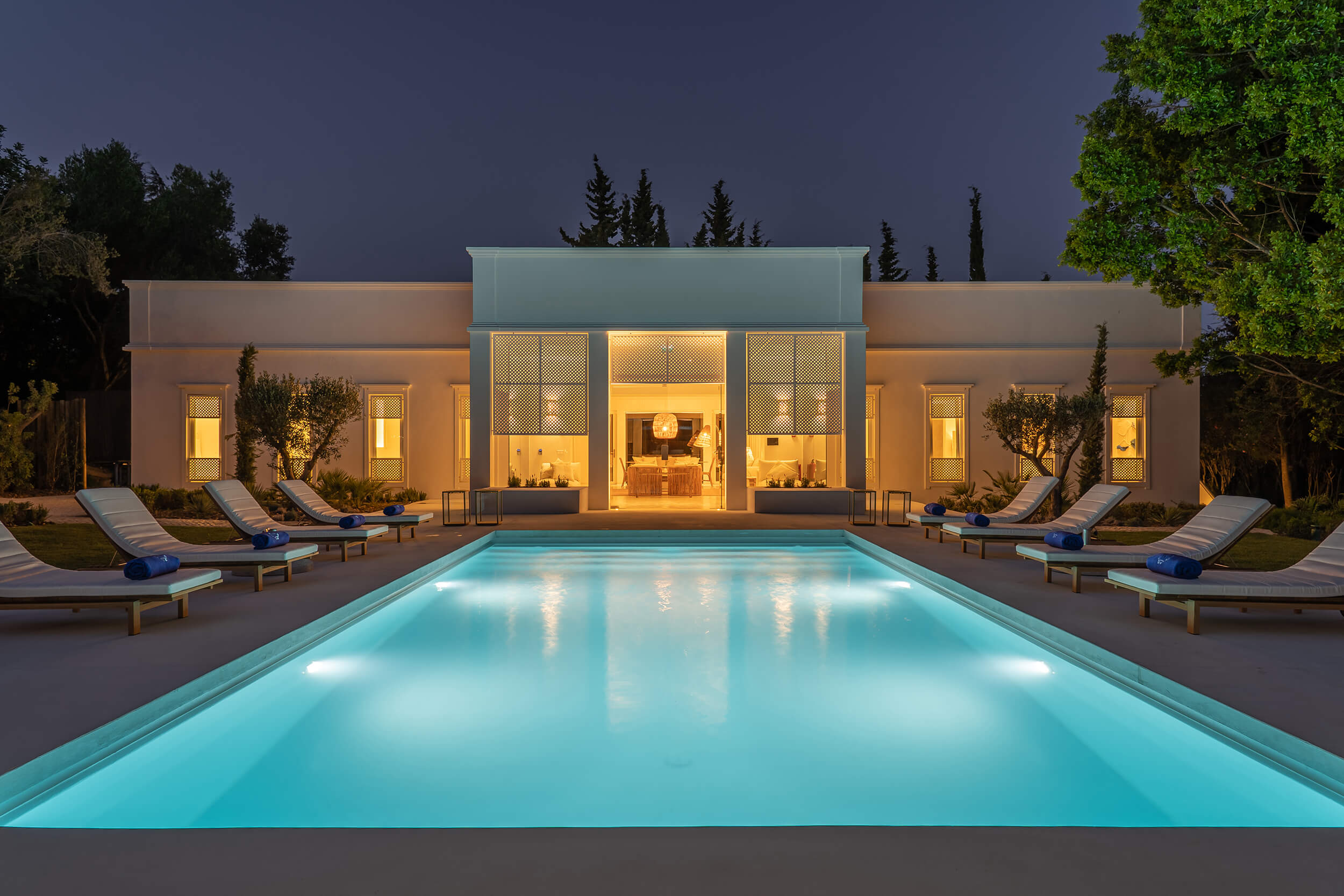 In the south, the Algarve offers a string of first-class resorts while, to the west, the cultural hub of Lisbon serves up fun, fantastic local flavours and fado, a melodramatic, exotic brand of torch singing which takes centre stage in many night clubs. 
Part of Portugal's appeal lies in the rural enclaves still to be found behind the country's modern European façade; bucolic retreats where time has stood still and ancient traditions continue. Travel just a few miles north or east of the capital and you can explore a largely undeveloped picturesque countryside, full of medieval villages and towns.
When it comes to world-class hotels, Portugal can lay claim to some of the best.
It may call itself a farmhouse, but you definitely won't need your wellies at Vila Monte. Situated on the unspoilt Eastern Algarve, this family-friendly collection of 55 rooms and suites, complemented by two local-flavour restaurants, twin swimming pools and gorgeous gardens, is rustic living at its most luxurious. The Douro41 Hotel & Spa meanwhile is a contemporary hotel in harmony with the amazing natural surroundings. The tiered hotel is designed to maximise views of the property's namesake river, whilst the stunning infinity pool further blends itself with the surrounding nature.
To help plan your trip to Portugal, please contact one of our travel managers on 0203 535 9290.