Our first destination of the month is Oman, a country recently named the seventh must-visit country in the world for 2022 in the Lonely Planet's annual Best In Travel list.
The publication stated that Oman offered visitors "a rare chance to engage with the Arab world without the distorting lens of excessive wealth" and praised its spectacular mountains, wind-blown deserts, pristine coastline and Bedouin values.
Oman's myriad charms are now set to reach an even wider audience as it seeks to diversify its economy away from oil by investing billions of dollars into tourism.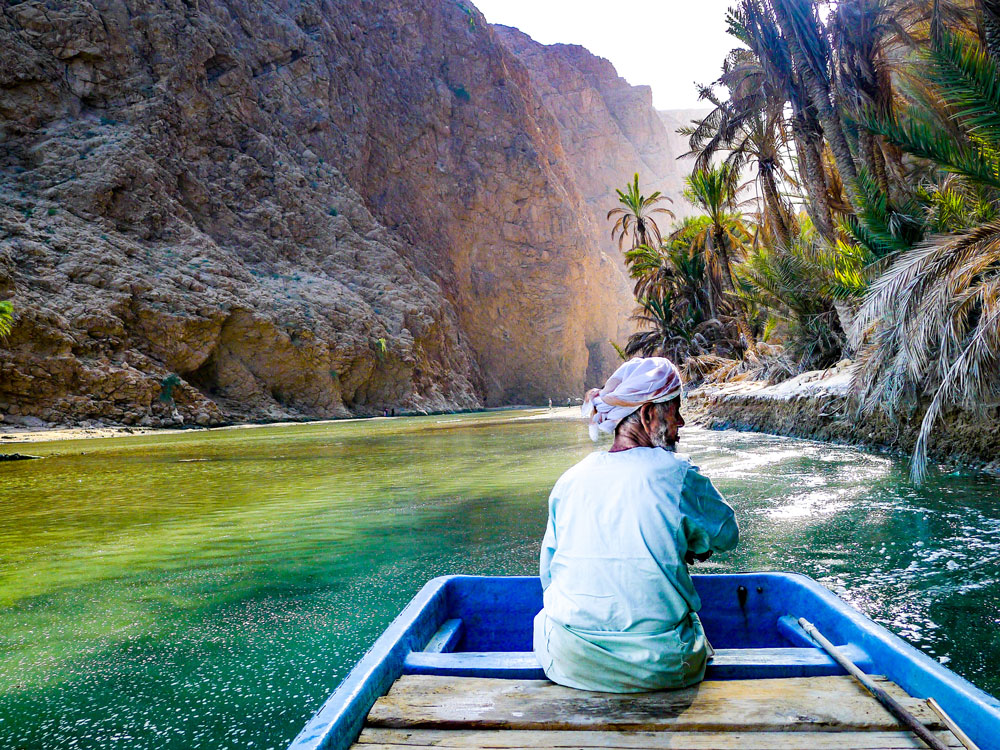 The first port of call for most visitors is the capital, Muscat, with its vibrant array of markets, palaces, forts and museums. Among the must-visit sites are the marble and sandstone Sultan Qaboos Grand Mosque, where visitors can marvel at both the gigantic Swarovski crystal chandelier and the world's second-largest Persian carpet, the renowned Royal Opera House and the private residence of the Sultan's Palace. 
For a true taste of Muscat head to the one of the city's many souks and enjoy bargaining for some authentic Omani frankincense.
When you've had enough of the city, the emerald green water pools at Wadi Shab, surrounded by picturesque hills and palm trees, are only a 90-minute drive away.
Those preferring the great outdoors shouldn't pass up the opportunity to go camping in the desert. With wild camping on any public land permitted, you can experience this magical landscape – and some incredible stargazing – for free. However, If glamping is more to your taste, The Thousand Nights Camp in the heart of Sharqiya Sands and Dunes by Al Nahda near Muscat offer four-poster beds, fine cuisine and a myriad of spa treatments alongside the more conventional 4×4 and camel riding experiences.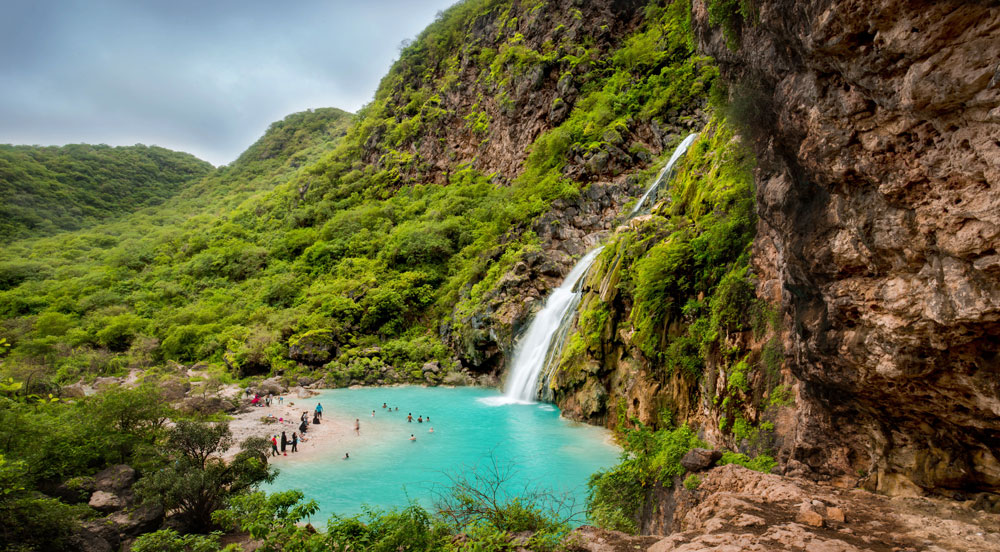 Unsurprisingly Oman makes for a perfect winter escape. Global hotel chains may have appeared along the coast, but developments are blessedly unobtrusive. For visitors wishing to stay in the lap of luxury, it has to be the expansive Shangri La Barr al Jissah near Muscat (over 600 rooms across three hotels, nine restaurants and three beaches) and further north in Musandam, Six Senses Zighy Bay. The latter is Oman's most exclusive resort, although so remote there are only three ways to arrive: a dramatic 4×4 drive through the mountains; a 15-minute speedboat trip from a nearby port or strapped to a professional paraglider.
To help plan your unforgettable Omani adventure, please contact one of our travel managers on 0203 535 9290.