Waldorf Astoria Ras Al Khaimah 
Inspired by the palaces of the Arabian Peninsula, Waldorf Astoria Ras Al Khaimah, located just 50 minutes from Dubai International Airport, brings the legendary true Waldorf service to one of the most alluring beach front locations in the Middle East.
A true luxury resort, the setting of this multi-award-winning property is matched only by its unparalleled facilities.
The 346 palatial rooms and suites reflect their palatial surroundings and offer both space and tranquillity. Each accommodation boasts panoramic views of the Arabian Sea, the adjacent 18-hole championship golf course and the impressive Al Hajjar Mountains on the horizon.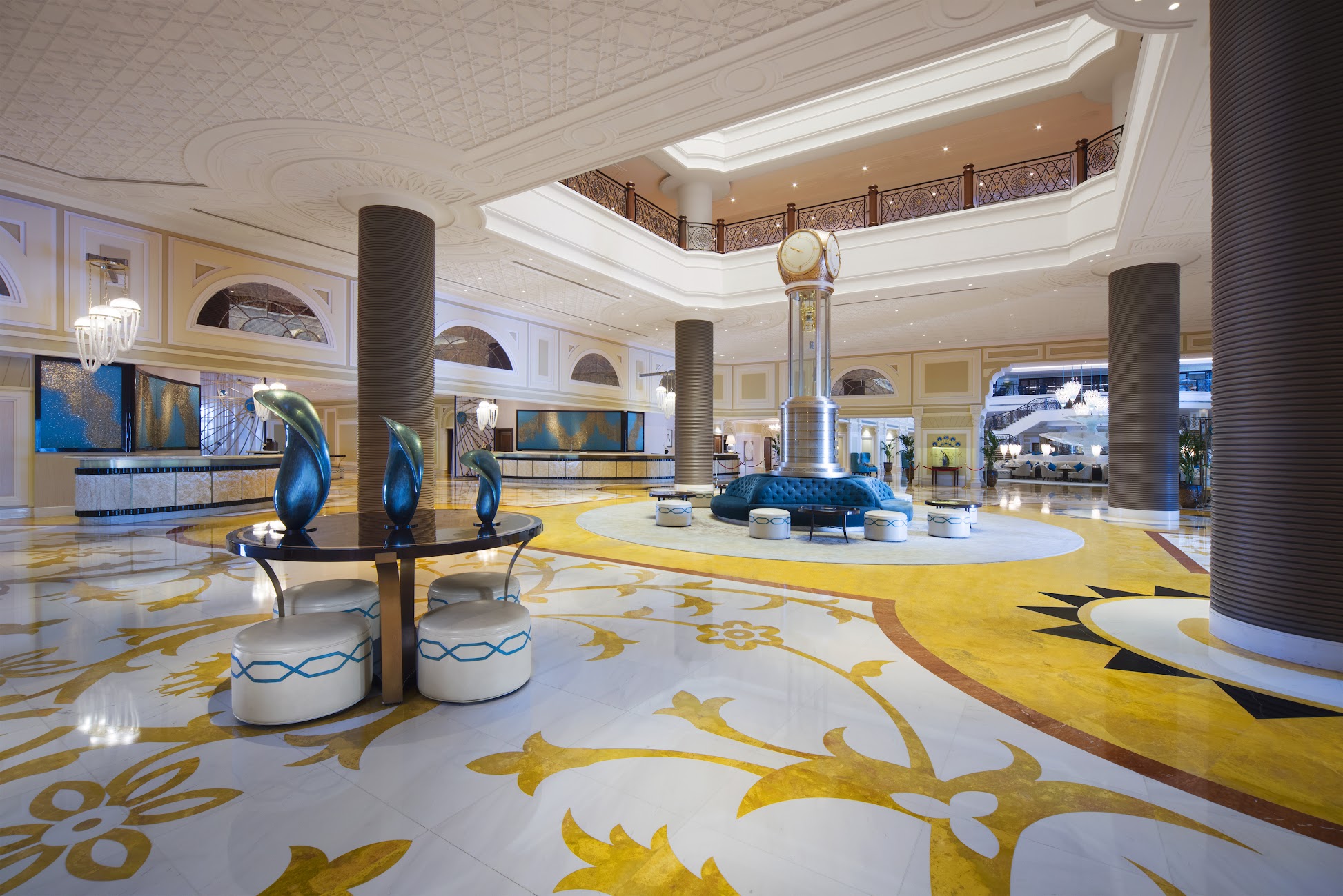 Waldorf Astoria Ras Al Khaimah is home to nine restaurants and bars, with a range of dining and entertainment experiences to suit every mood and flavour. These range from signature offerings such as Lexington Grill & Bar, showcasing grills, steaks and seafood, to open air pool and beach side restaurants and elegant tea and coffee lounges.
A place of relaxation and restoration, the hotel's spa offers signature treatments combined with exceptional care. The gym features an extensive range of Technogym equipment as well as a whirlpool and a sauna. Guests can relax in the two temperature-controlled outdoor pools or on the private sandy beach.
Waldorf Astoria Ras Al Khaimah offers a unique and timeless setting for gatherings and events of all descriptions, whether it's a corporate conference, a product launch or an intimate beach wedding.
For further details please contact one of our Travel Managers on 0203 535 9290.