The Shore Club
Defined by a spirit of relaxation and adventure, The Shore Club brings a unique experience to Long Bay Beach, the most sought-after stretch of Providenciales, an island in the Turks and Caicos archipelago.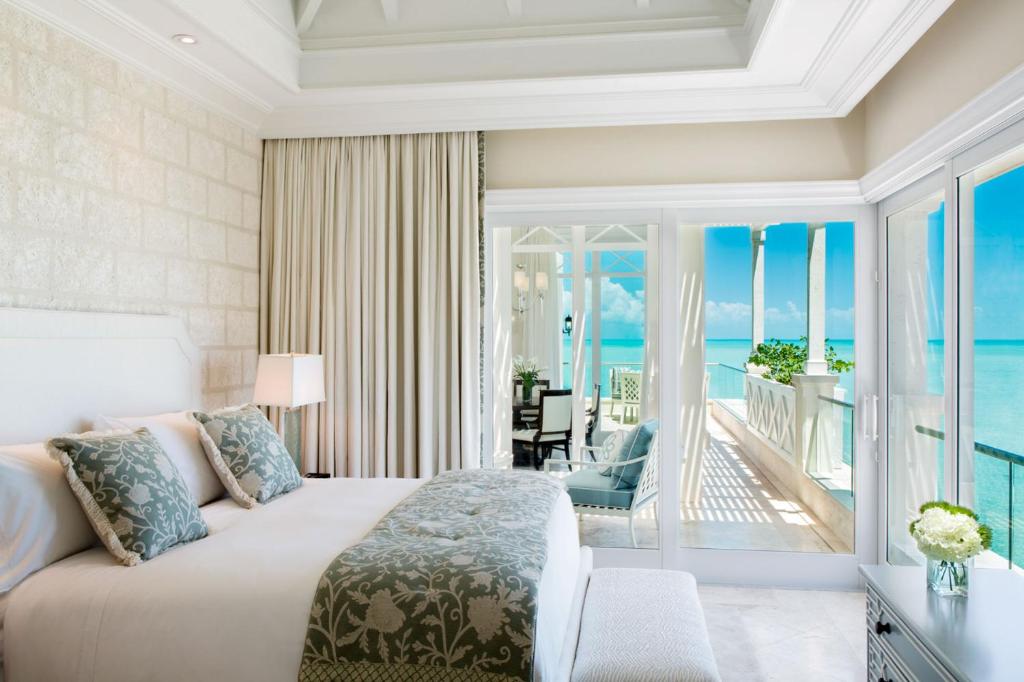 The Shore Club's thoughtfully designed 38 suites and 110 rooms boast hand-selected natural materials and furnishings inspired by their island environment.
The Estate Villas meanwhile offer a completely private oceanfront setting with unparalleled views of Long Bay's vibrant turquoise waters and endless horizons, but with all the amenities of an exclusive luxury resort. With six bedrooms, five in the main house and one detached, each boasts its own heated pool, private courtyard, expansive terraces, spacious guest rooms with large baths and a master suite.  
At the heart of The Shore Club is the Grand Colonnade Pool, one of four pools at the resort. An elegant V-shaped design, it leads guests from the classic cabanas to a central coral stone bar and lounge pavilion. The front edge of the pool has a gentle radius running nearly 200 feet in length from end-to-end. Accented with beautiful palm trees, this sun-drenched haven transforms by night into a tropical dreamland as tasteful lighting subtly reflects off the water as visitors dine poolside.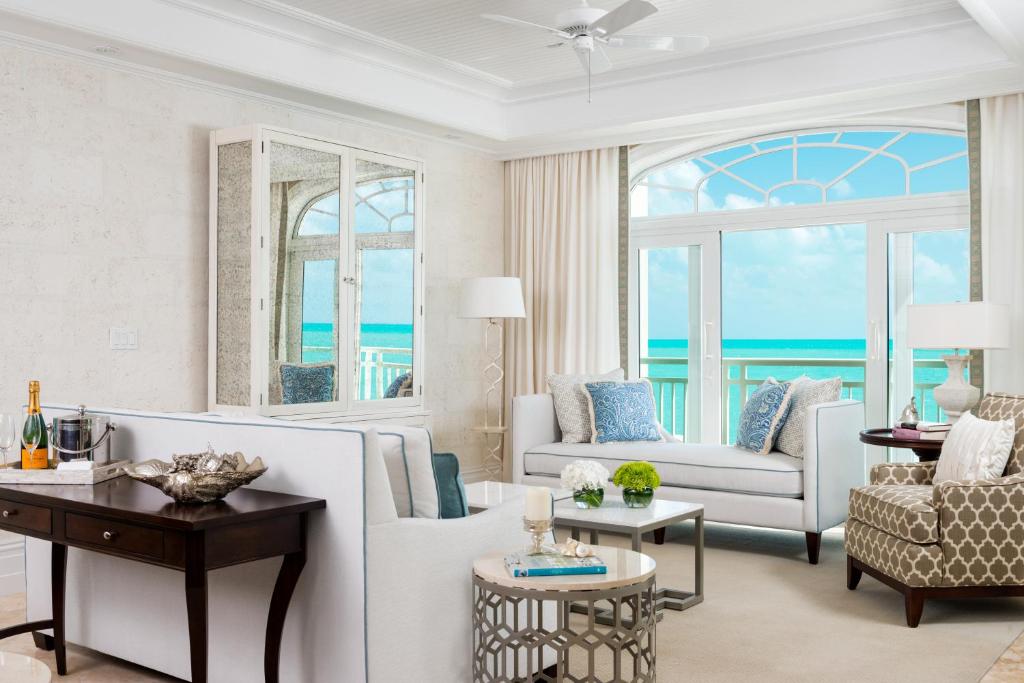 Also adding to the inimitable Shore Club experience are four restaurants and three bars; The Dune Spa; extensive fitness facilities; Kids Club (complete with water activities) and a fully equipped business centre.