June 2022 saw the Gleneagles Townhouse officially open its doors in Edinburgh, marking the first venture beyond the Perthshire hills for the iconic Gleneagles Hotel in its almost 100-year history.
The iconic building that houses this hotel and members' club was originally home to the British Linen Company, which later became the Bank of Scotland.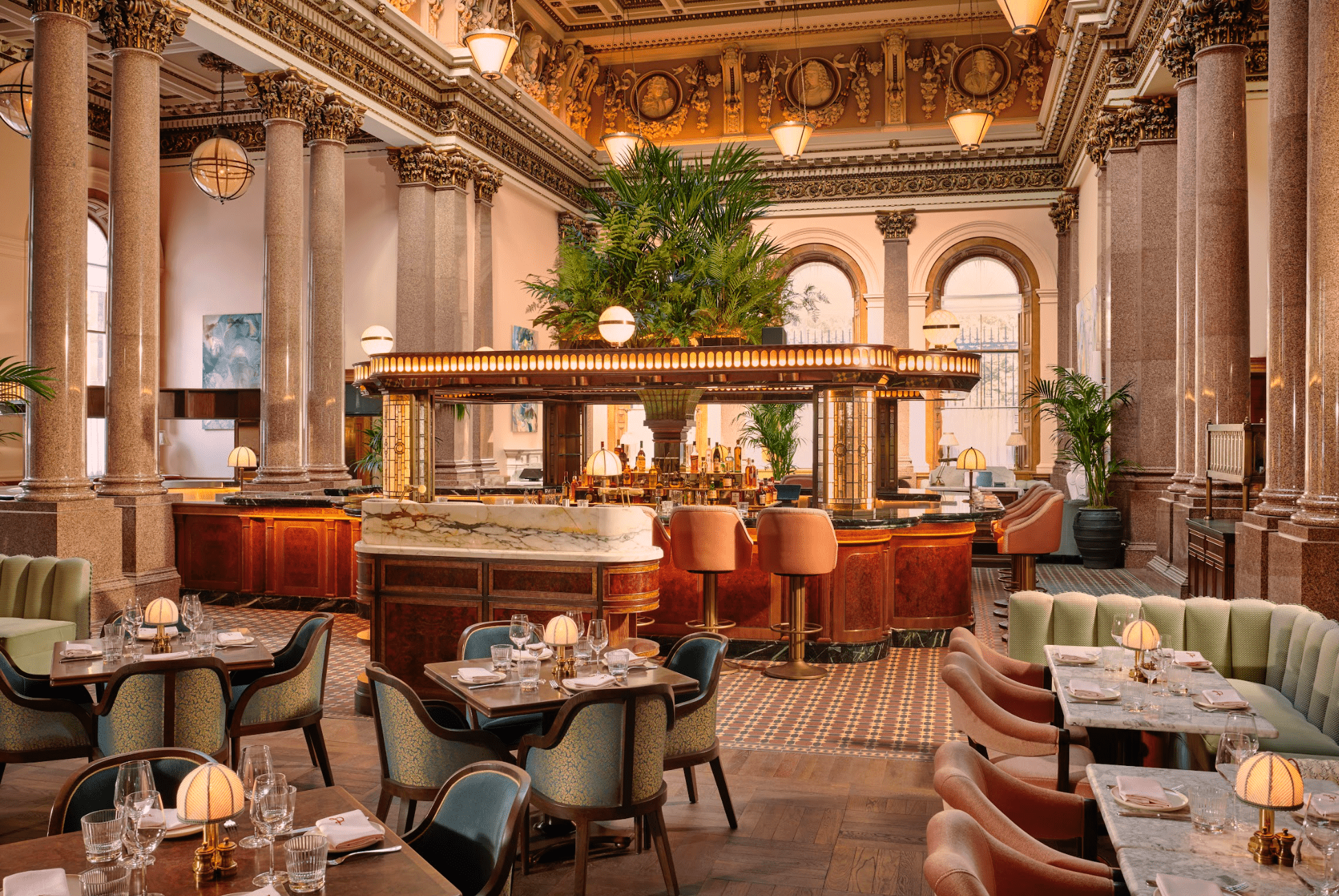 Over the last five years, Ennismore Design Studio has painstakingly restored this listed edifice, creating 33 unique rooms, some of which overlook the bustling St Andrew Square.
At the heart of Townhouse lies The Spence – an airy, social space offering modern style brasserie-dining, from Bloody Mary breakfasts all the way through to dynamic dinners, overseen by Head Chef Jonny Wright.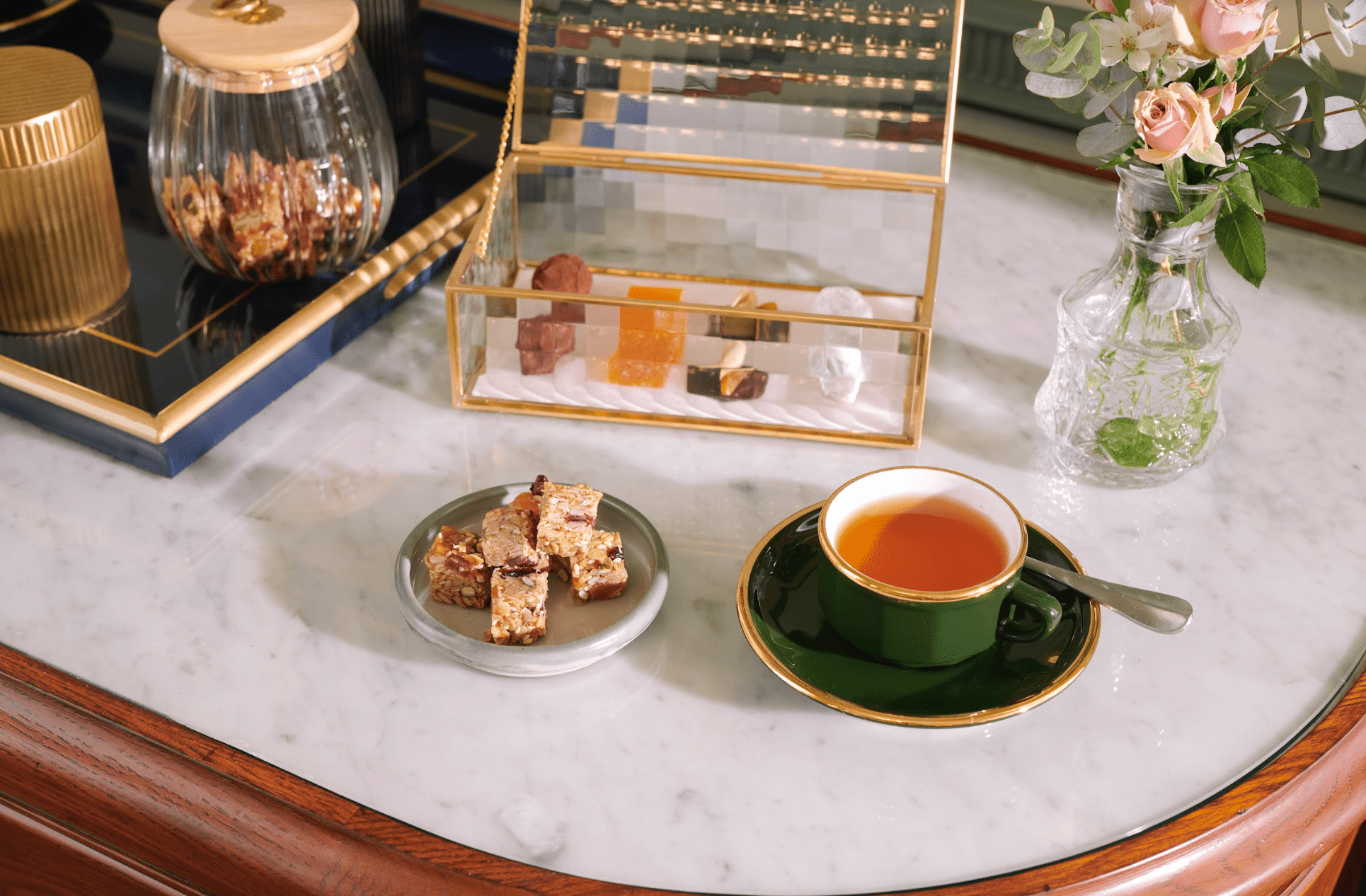 Within The Spence, a central bar sits underneath an extraordinary glass-domed ceiling serving up a seasonally rotating, locally inspired list of cocktails, local whiskies, beers, spirits, and wine.
Down in the bank's former vault, hotel guests and members have access to The Strong Rooms, a dedicated training, treatments and therapies space.
The Members' Club meanwhile features two exclusive spaces, the Note Burning Room which is designed for breakfast meetings, brunches and long, leisurely lunches, and co-working space The Telling Rooms, perfect for relaxed remote working.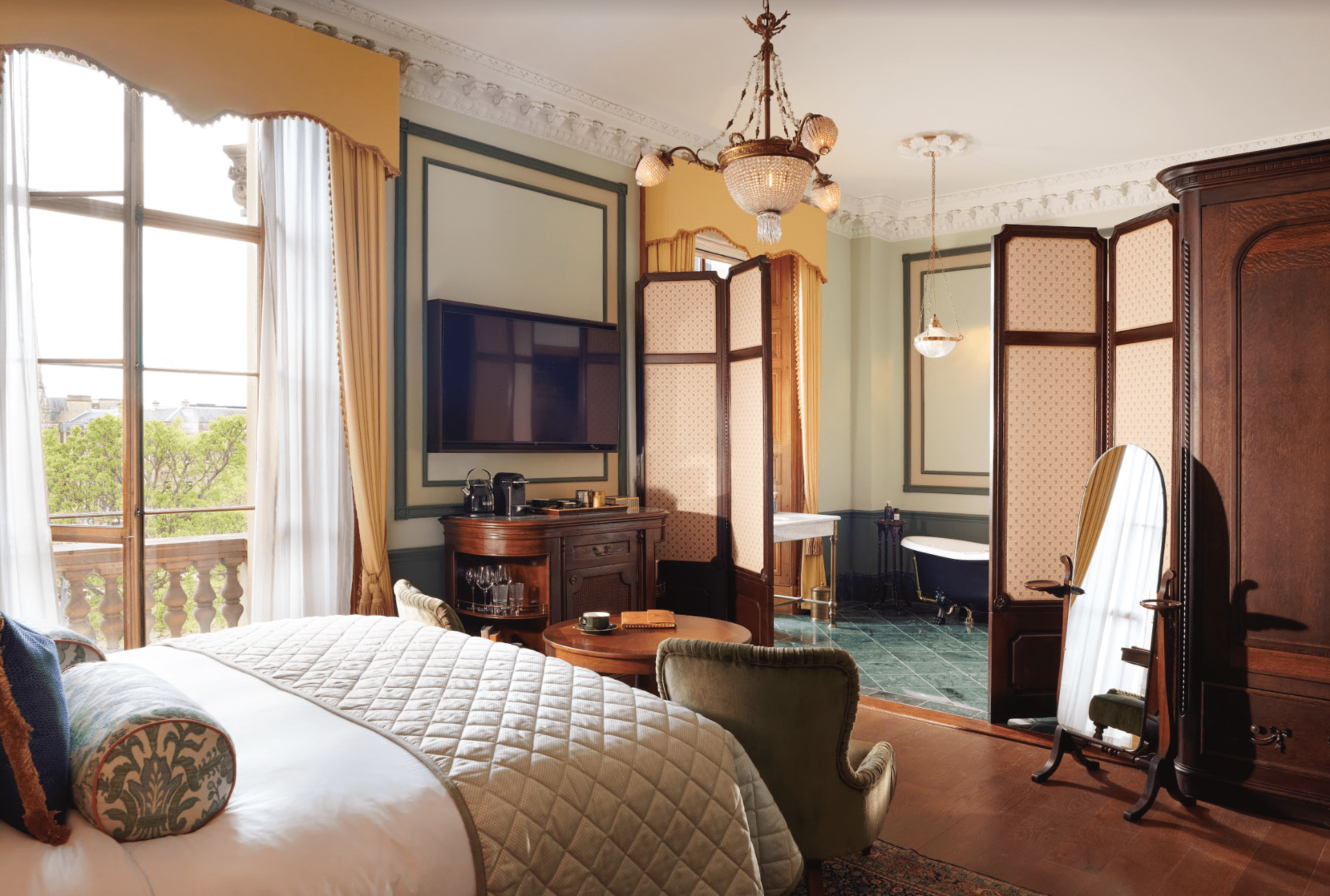 Evenings at Townhouse promise to be lively, social and a place for friends and colleagues to gather at the end of the working day. The roof terrace bar Lamplighters, open exclusively to members and hotel guests, offers impressive views of Edinburgh's medieval Old Town to the left and New Town to the right – the perfect spot to watch the sun set and see the city lights sparkle.
For further details please contact one of our Travel Managers on 0203 535 9290