Guests checking into The Dorchester next month are in for a surprise. For November 2022 sees one of the world's most recognised and acclaimed hotels undergo something of a transformation.
The hotel's famous façade has been a prominent London for over nine decades. New lighting will rejuvenate the exterior, creating a welcoming glow across Park Lane.
Guests will arrive onto an enhanced forecourt, featuring a beautiful green granite underfoot and a landscaped, verdant garden area located underneath the renowned plane tree.
The Promenade will capture guests' imagination as they move beyond the lobby into the heart of the hotel and the setting for vibrant dining experiences, including The Dorchester's afternoon tea. A new destination will be unveiled towards the end of The Promenade, a glamorous and sparkling area for fun and frivolous evenings of champagne, seafood and entertainment.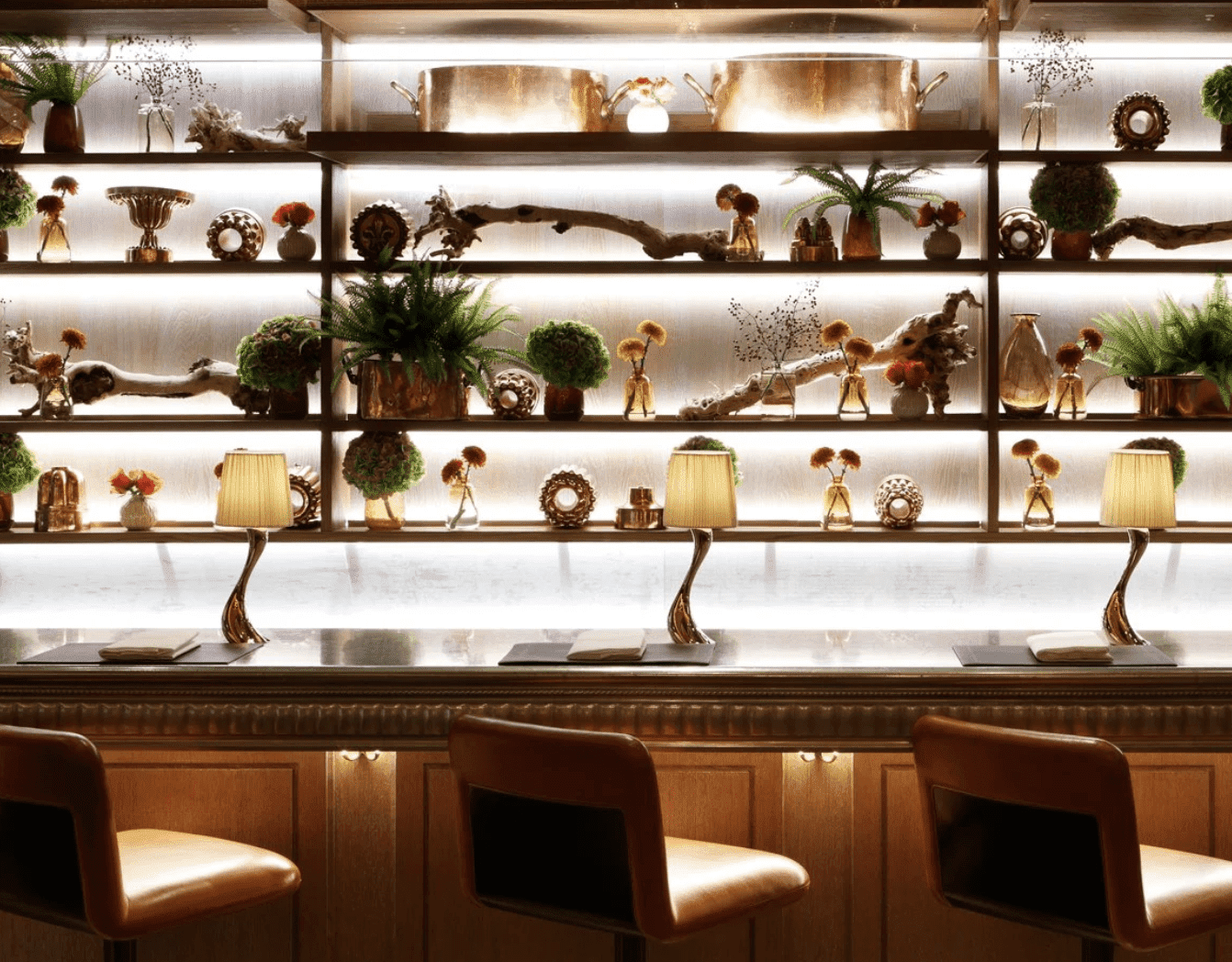 Internationally acclaimed designer Martin Brudnizki is redesigning the hotel's legendary bar, inspired by the spirit and elegance of the roaring thirties. Ornate design runs throughout the space, including a 1930s Palladium leaf ceiling and a series of  original drawings and celebrity photography by the legendary Cecil Beaton.
Award winning interior designer Pierre-Yves Rochon's vision for the revitalised accommodation presents light, fresh and thoughtfully composed rooms and suites
in varying colourways inspired by an English garden, from pale leaf green and rose fog pink, to heather blue and lemon yellow. New signature and junior suites will be introduced, allowing for spacious and more residential style accommodation.
Finally, with its own entrance on the Deanery Street corner of the hotel, Cake & Flowers
is an entirely new offering that showcases the passion and mastery of in-house designer florist, Philip Hammond, and executive pastry chef, Michael Kwan.
The hotel remains open for guests throughout the renovation.
For further details please contact one of our Travel Managers on 0203 535 9290.