New York is the nexus of the games industry on the east coast of the US, with big studios like Avalanche, Gameloft, and Rockstar NYC all with their own office spaces in the Big Apple. If you're looking to spend time in NYC but don't have anywhere to stay, speak to one of our Travel Managers. We know the best cutting-edge hotels the city has to offer. Here are our top 4: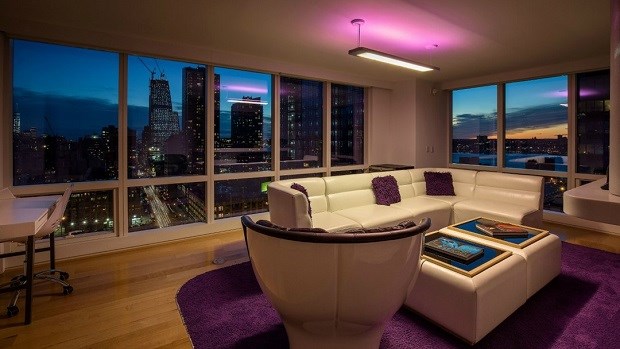 With kiosk check-in and fold-up beds, The Yotel is elegant, stylish accommodation with a Japan-style eye for detail and space-saving, right in the middle of Manhattan. This is emphasised by the hotel's very own robot – the YOBOT, which stores luggage in locked bins. You can then access this at any time with a pin code and your surname.
What about your room? Well, each of the 660 guest rooms comes with techno walls, reliable and quick wifi, audio streaming and motion-sensor air conditioning. Want to book a press meeting in your hotel room? This is the perfect place. And with an event space for up to 400 people, you could hold your very own event here, too.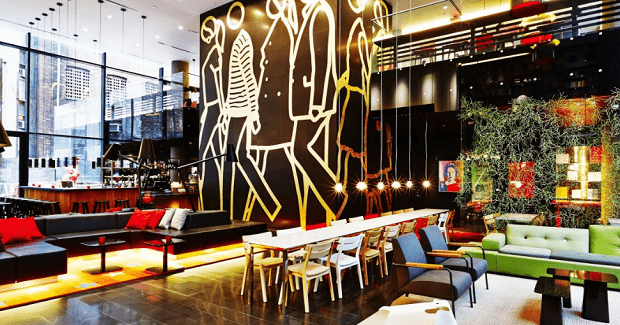 The new hotel by boutique brand CitizenM has finally landed in New York's Manhattan on the corner of Broadway and 50th street.
CitizenM is famous for its affordable luxury, as well as an alternative spirit – but with technology at its heart, this is a hotel for digital natives who want to disrupt. Every room comes with an anti-jet lag rain shower, free wifi, free premium TV channels like HBO and a rather large LED TV.
It doesn't stop there though, with a mood pad room control, self-check-in and more, this is a hotel for the future.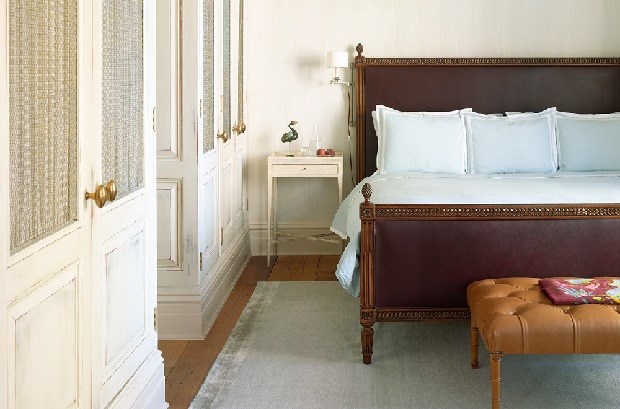 While the Greenwich Hotel is often singled out as an example of individuality from a design perspective, it is also a technological haven. Unlike our first two choices, this hotel is more subtle about the tech it implements, but with laptops available to every guest at no extra cost, in-room iPads in the Greenwich Penthouse, the North Moore Penthouse or the suites, and other forms of thoughtful technology in each room, you will be shocked by the luxury and technology on offer here.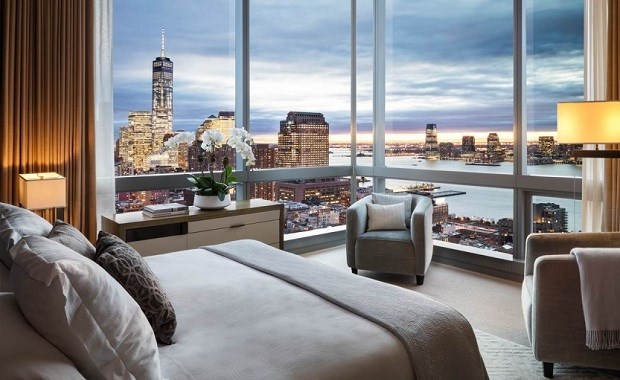 This is an elegantly designed hotel based in lower Manhattan, situated where Soho meets Tribeca and the West Village. With 391 rooms, this is a large hotel with a lot to offer.
On the tech front, each room comes with pre-loaded Kindles, a 42-inch flat-screen TV, and the impressive Control4 Suite System which enables control of temperature, lighting, curtains, music and three dual-line phones, right from the comfort of your bed. If you upgrade to the Duplex Penthouse, you'll enjoy an incredible HD audio Bang & Olufsen entertainment system, and finally, all of the art on display from creators like Max Gleason and Jeremy Penn feature QR codes for scanning and purchasing.
All this makes this hotel a great option to both those on a budget and those looking to spend a bit more for a truly remarkable experience.
Four fantastic NYC hotels for those with a penchant for technology. If any of these have caught your attention, do get in touch with one of our dedicated Travel Managers today on 0203 535 9290 or online here.