It's a bit of a failure of the imagination, isn't it?
Ask most people to name their dream honeymoon destination and they'll reel off one tropical resort or another, waxing lyrical about luxury spas, azure waters and pristine white-sand beaches.
Whilst our Travel Managers appreciate the appeal of these destinations, we wondered if there were any places that are a bit more adventurous, that you haven't thought of yet, to celebrate your nuptials.
Here are our top luxury honeymoon destinations that promise to be both memorable and distinctly different.
The Atacama Desert, Chile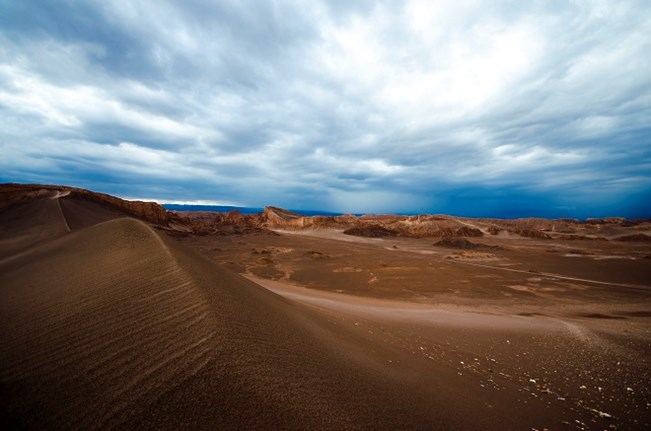 The sunsets over the pristine Atacama Desert will leave you breathless, as will the treks scaling the Andes mountains to almost 15,000 feet and riding on horses along the gorgeous Salado river. We'll even ensure we've booked you a massage for two in the colonial adobe-straw building to soothe those tired limbs.
Did you know: Temperatures can drop dramatically overnight – from 104°F to 48°F – so snuggle up tight to keep warm!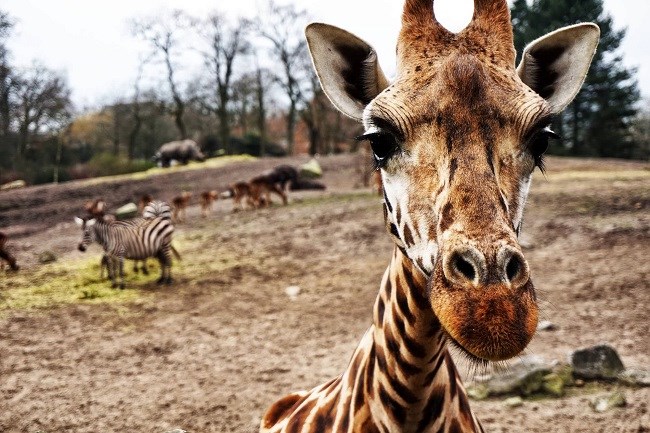 This small boutique hotel is surrounded by giraffes, many of which are known to pop their heads through the window and greet you at your meals.
Did you know: Nearby you can spot buffalo, lions, leopards, zebras and cheetahs too. That makes for a truly wild honeymoon, and we can arrange a personalised tour for you!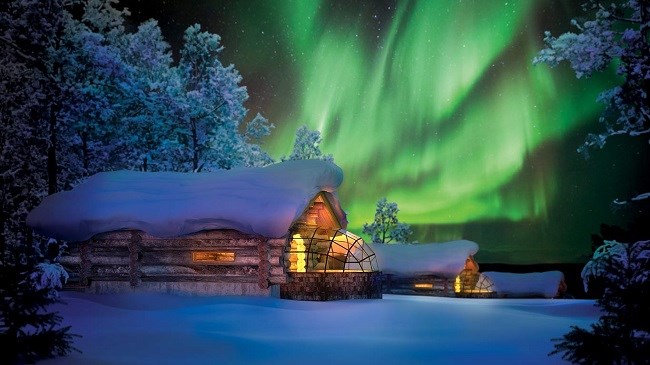 Every year you can enjoy eight months of incredible northern lights in this Arctic resort, as well as trying dog sledding, skiing, snowboarding and even reindeer safaris. What's more, you can experience it all together from your romantic glass igloo.
Did you know: The northern lights season begins here around the third week in August and lasts until the third week in April.
Matera, Italy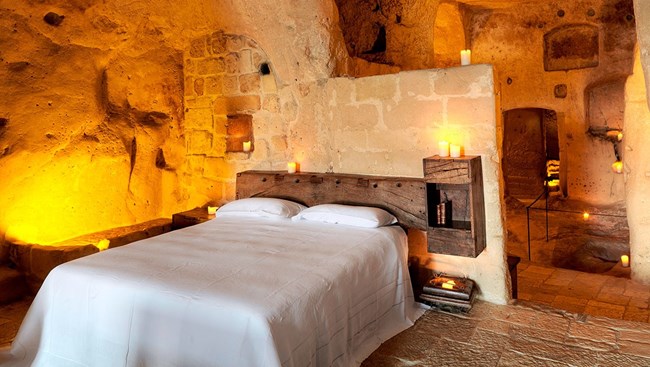 The Sextantio Grotte Civita contains caves that are both historic and romantic. It took 10 years to transform these into boutique bedrooms and the results are remarkable. There's everything you'll need to stay in luxury whilst channelling your inner caveman (or cave woman).
Did you know: The Apennine village of Matera's Sassi quarters have been a UNESCO World Heritage Site since 1993: since the Stone Age, the caves have been used for dwellings, monasteries and farming centres.
Quepos, Costa Rica

Imagine being marooned together in a refurbished, vintage Boeing 727 with just the Costa Rican rainforest and jungle canopies to keep you company? Well, of course, there are plenty of luxury dining options not too far off but for a unique honeymoon accommodation it is hard to beat this 'crashed' plane in the middle of lush plants.
Did you know: Despite the illusion of being marooned in the wild you will actually be just three hundred yards from the beach overlooking the world famous Manuel Antonio National Park.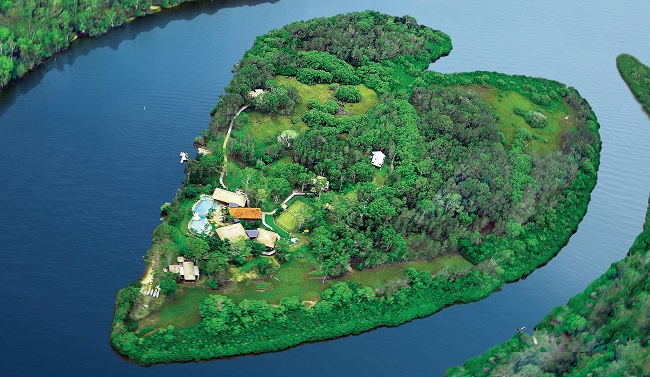 Things don't come much more exclusive than this Australian resort: book your honeymoon here and it will be you and your significant other who will be the only guests. Not only that, but the island is perfectly heart-shaped.
Did you know: You can find heart –shaped islands where you can stay in Fiji (the Tavarua Island) and Croatia (Galesnjak Island).
To find out more about these or any other unique honeymoon destinations, contact one of our expert Travel Managers who can take the stress out of your planning. With our Virtuoso network of partners, we are able to get all of our clients exclusive offers and access to unique experiences all around the world.