The Easter Holidays are a prime time to get away from it all and soak up some much-needed sun, take in the sea and sand, and generally relax and unwind. One thing that many keep in mind is that this time is also a popular holiday time with families due to half term holidays.
For couples who want a bit of peace and quiet, there are hotels that cater specifically for adults. These havens are dedicated to creating a tranquil environment, perfect for two people who want to enjoy each other's company in a luxurious setting. Explore these adult only hotels for the Easter holidays with Simplexity Travel.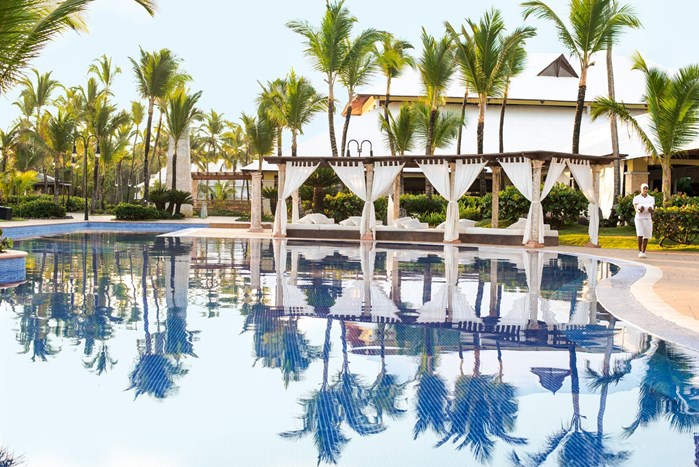 Experience a Caribbean blue holiday resort with Excellence. Located 35 miles from Punta Cana International Airport, this premier resort offer a deluxe private airport transfer, with drivers who will gladly help you with your luggage and take you to your car, letting you enjoy your trip in relaxed luxury from beginning to end.
Set amongst gloriously green palm trees and seemingly endless sandy beaches, Excellence Punta Cana is a resort focused on luxury, tranquillity and romance. The coastlines offer an ideal place to lounge in the sun whilst nightly events and nine international restaurants leave your evenings open to wine and dine in style.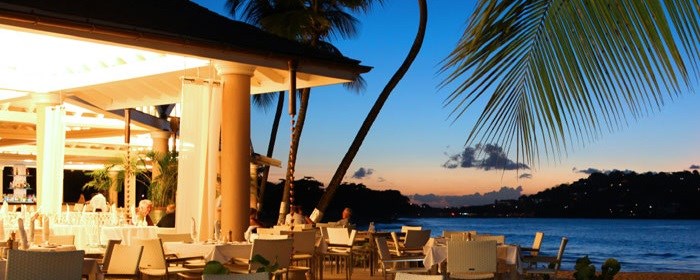 Relax and unwind in the tropical splendour of Saint Lucia's Rendezvous. An all-inclusive couples resort, Rendezvous specialise in creating a premier location that's now one of the most romantic couples resorts in the world.
You and your partner can indulge in the new spa treatment centre, The Spa in the Water Garden. Enjoy deliciously exotic food in the buffet restaurant, the Trysting Place and the "Malabar Beach Club".
The suites at the resort are created to be private sanctuaries and Rendezvous allow you to tailor your room with some special touches for that extra wow factor. Create an outrageously romantic evening of music, candlelight, flowers, champagne or chocolate truffles. Whatever you would like for your room is made possible by the accommodating Rendezvous staff. And if all the luxuriating and romance get too much there are a wealth of activities you and your loved one can enjoy together. From scuba diving and water sports to mixology lessons, archery, tennis and golf.
Jet off to the idyllic isles of the Cook Islands. Nestled in the South Pacific Ocean, Rarotonga, the largest of the Cook Islands is home to the Crown Beach Resort. The boutique resort offers a wide range of romantic, adult only settings such as candlelit dinners on the beach under a blanket of stars, a private thatched roof gazebo allowing you to take in the sunset views with your partner, dine on a balcony of your private villa as you take in the lush garden, eat at the Oceans Restaurant with live entertainment for a swinging night out or enjoy a romantic couples' dinner at the highly rated Flambé Restaurant.
Aside from the friendly and welcoming staff, Crown Beach Resort is also home to Bruno, a loveable dog who has his own Facebook page of his adventures in paradise. Also, if you're an animal lover and are staying between July and October, then some whale watching is in order. Mesmerising and magical, the humpback whales can be seen in the 1 million square marine park in the Pacific Ocean.
The resort's Spa Ariki offers you an Enua massage done with coconut oil as well as reflexology, acupuncture, acupressure massage to complete your experience.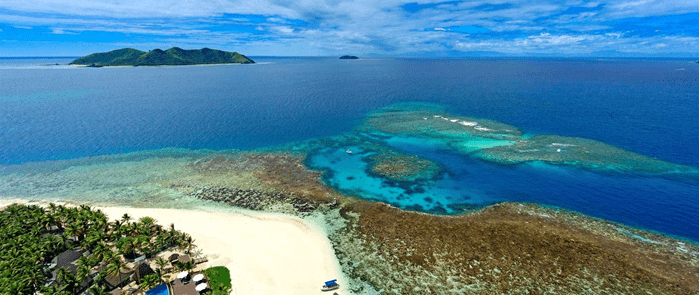 Set in the beautiful Mamanuca Islands approximately 30 kilometres west of Nadi International Airport, the Matamanoa Island Resort is surrounded by azure blue and crystal clear waters. The lush native bush and palm trees make a beautiful contrast with the sandy white beaches and coral reefs.
To ensure an adult, relaxing time, the resort has adopted a year-round policy of not allowing day-trippers and children under the age of 16 years, making it an ideal choice for those wanting a safe, mature haven.
Here, you'll have the choice of uninterrupted relaxation with a trip to the tree top spa or get active with a round of tennis or go snorkelling session in the Pacific Ocean. The resort offers beach-front villas located on the private North Beach, with access via a purpose-built walkway or chauffeured golf cart. The rooms of the villas boast a super king-sized bed, air-conditioning, and a beautifully appointed outside with outdoor furniture on a covered deck leading on to a private plunge pool and thatched gazebo with day bed. While away the hours on your personal sunloungers placed on the grass in front of your villa. Enjoy a romantic dinner at Vale Ni Biau Restaurant where every table offers views across the breath-taking Pacific Ocean making it an ideal choice to eat with your loved one.
To get the most out of your adult only hotel Easter break speak to a Travel Manager today and call us today on 0203 535 9290 or email info@simplexitytravel.com.