If you are looking to share a magical, unforgettable experience with your family, take them to an American theme park. The Americans are huge adrenaline junkies, and you are likely to experience rides unrivalled across the world, all whilst staying in the US's incredible luxury hotels.
Our Family Travel Managers have a great amount of experience in planning and organising the perfect theme park experience for our clients and their families. Here are five of the best parks that you simply have to visit.
Head to Florida for an incredible experience at the Universal Islands of Adventure. Known for its Wizarding World of Harry Potter attraction, drink (non-alcoholic) butterbeer with your favourite wizards, and have a Hogwarts adventure unlike any other.
Islands of Adventure is not just about Harry Potter. Enjoy an unbelievable Spider Man 4D ride, get your adrenaline fix with the exhilarating Incredible Hulk rollercoaster, and soak yourself on the Popeye rapids. Your Family Travel Manager will organise your premium fast passes, meaning you will never have to queue for a ride.
At the Disneyland Florida, you will experience the first ever Disney World park to open: The Magic Kingdom. Allow your Family Travel Manager to book you in at the luxurious Ritz-Carlton hotel, and then travel the short journey to the park to experience some of Disney's greatest franchises brought to life.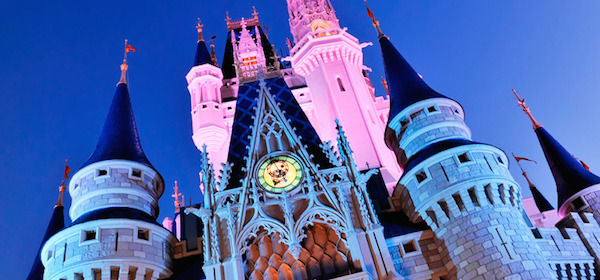 From the Haunted Mansion to Pirates of the Caribbean or from the Country Bear Jamboree to Splash Mountain, there is an attraction for everybody. Once the day turns to night, head to Cinderella's Castle for a sparkling firework display that's guaranteed to impress. Ask your Family Travel Manager for the best fireworks display viewing positions.
For the ultimate thrill-seeking family, sunny California's Six Flags Magic Mountain is the place to be. With every type, size and shape of coaster imaginable, Magic Mountain is one of the most diverse theme parks in the world.
The main attraction at the park has to be the Twisted Colossus, an astonishing wood-steel hybrid – the longest of its kind in the world. With unbelievable elements such as the 'Top Gun Stall' – an inversion where the train slows down whilst upside down – you are sure to be left feeling exhilarated after the 4-minute ride. Of course, California is full of attractions to wow your family, so ask your Family Travel Manager how to make the most of your trip.
4. Schlitterbahn, New Braunfels, Texas
Split across a 65-acre park, Schlitterbahn Water Park has been voted as Amusement Today's best water park for the past 13 years in a row. Allow your Family Travel Manager to book your stay in a chic, on-site lodge, and get ready to don your swimming wear.
With the world's longest white water rapids 'transportainment' river, breath-taking near-vertical slides, and beautiful, serine lazy rivers, this is the perfect way to spend a bright sunny Texan day, and gives you and your family to explore the deep south.
Situated at Cedar Point in Lake Erie, this theme park touts itself as 'the roller coaster capital of the world'. With a range of new rides opening in 2015, this park is high-tech and cutting edge.
Highlights include the Rougarou. This is a brand new coaster that sees you hovering just inches above the steel tracks of the ride, filling you with the sensation of flying as you whiz along.
For a unique dining experience, ask your Family Travel Manager about the lakeside Pavilion – new to the park in 2015. Perfect for large groups, the it is an ideal meeting space for groups of 50 or more, all with an unforgettable panoramic view of the lake. This makes for a distinct, elegant dining experience, set against an exquisite backdrop.
These are but a handful of the amazing theme park experiences that can be had in America. If you would like extra information about the parks above – or any others – get in touch with one of our Family Travel Managers today.