The last few years have seen sleep tourism become increasingly popular. So much so that many hotels and resorts around the globe have now introduced facilities or programmes designed to improve the quality of their guests' sleep. Today we spotlight five hotels who really are going the extra mile to ensure we all get a good night's rest.
Leave the noise of Midtown Manhattan behind at Park Hyatt's 900 square foot Sleep Suite, a luxurious sanctuary featuring The Restorative Bed™ by Bryte. Backed by sleep science and powered with AI, this remarkable piece of furniture seeks to help guests fight off jet lag, fall asleep more quickly and stay asleep longer, as it dynamically adjusts to relieve pressure points and control the climate throughout various sleep stages. Guests can store their sleep preferences and tap into their personal bed profile whenever they return. With views of Central Park, the space also features sleep-enhancing amenities such as a Vitruvi Essential Diffuser and signature "Sleep" Essential Oil blend, Nollapelli Linens, sleeping masks and a collection of sleep-related books.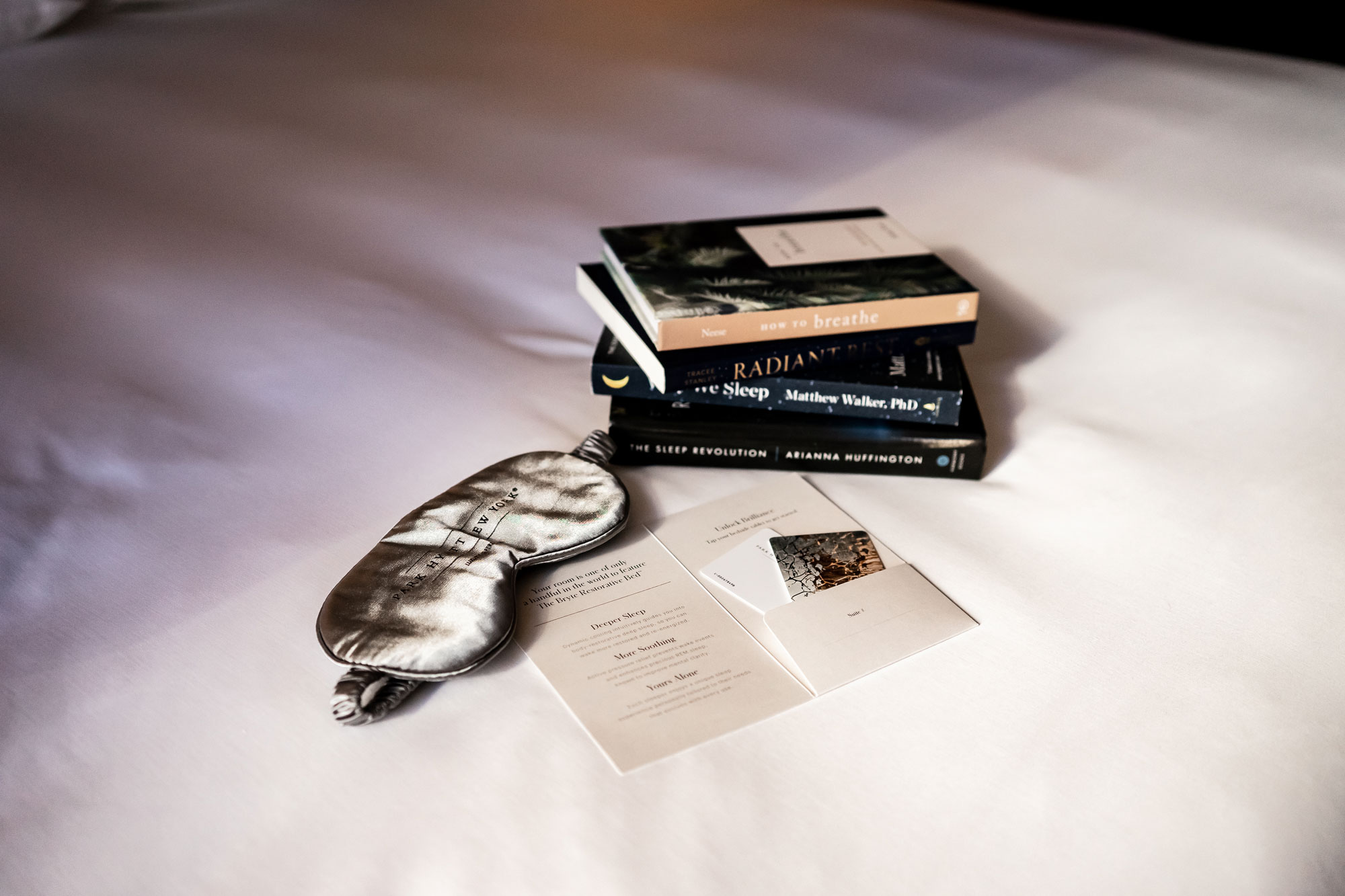 Swedish mattress brand Hästens makes some of the world's best – and most expensive – mattresses, so it was perhaps only a matter of time before they opened their very own Sleep Spa hotel. Located in Coimbra, Portugal, this 15-room residence is described as the world's first "sleep spa", with every detail focussing on rest and relaxation. Taking 200 hours to produce, each bed is handmade by artisan masters who use traditional 19th century techniques, sustainable resources and natural materials, such as horse hair, wool, cotton, linen and pine wood, and an exclusive patented spring mattress system. The result? What Hästens says is something only comparable to the sensation of sleeping in a cloud.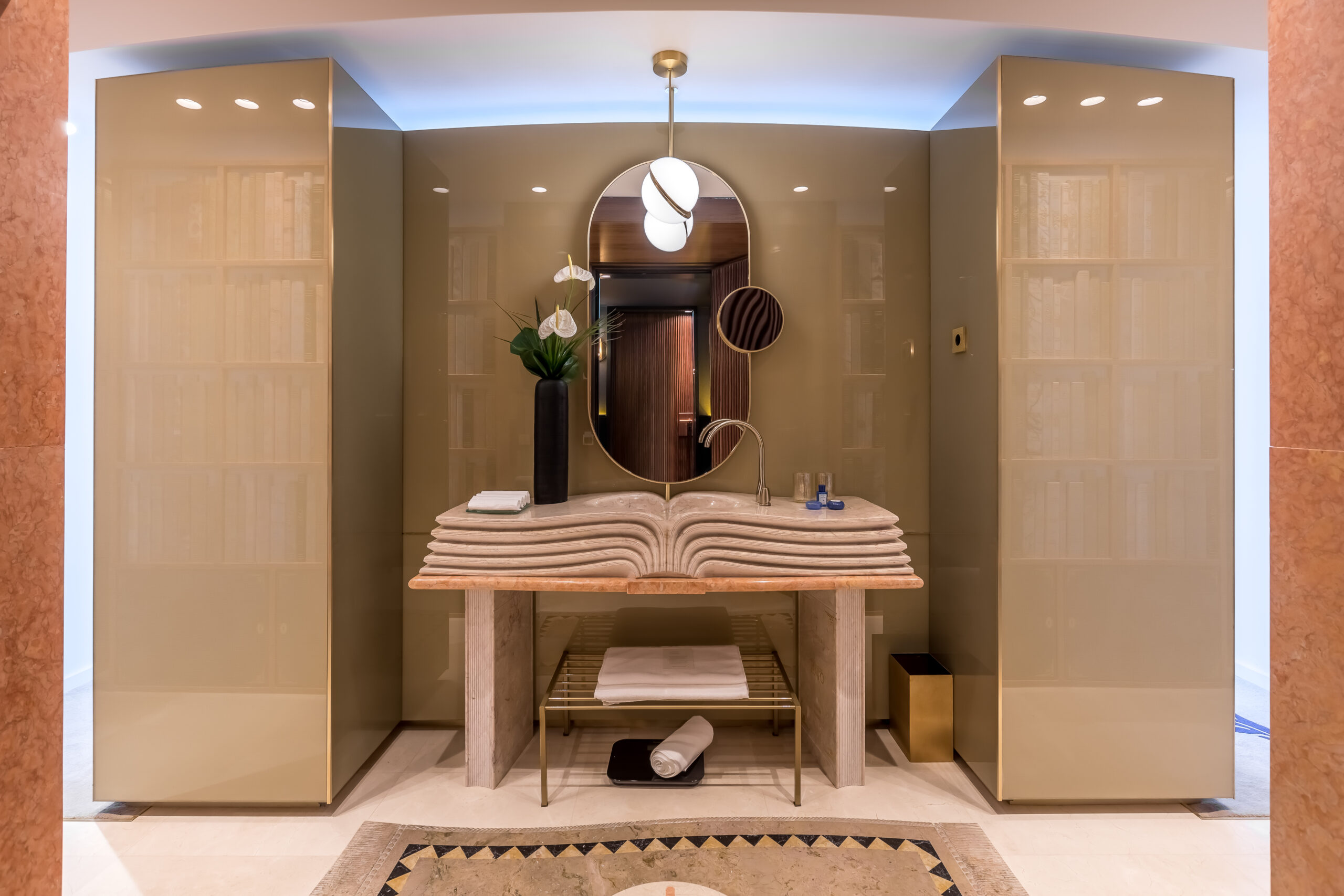 Located in the middle of the vineyards that stripe the hills of Epernay, the capital of Champagne and the historic city of Reims, the Royal Champagne Hotel & Spa is taking relaxation to a new level. Its 'Royal Sleep Experience Package' includes a stay in one of the hotel's soundproofed Junior Suites with blackout curtains and tailor-made pillows and a one-hour candle massage, made with specially adapted wax to soften and soothe the skin. A 'Royal Sleep Kit' is also placed in the suite upon arrival, which includes a satin sleep mask; Morphée meditation box; sleep infusion herbal tea and the AIME Sleep & Glow Kit, made from sleep-enhancing essential oils. To end the experience, the hotel team will spray sleeping mist at turndown before preparing homemade herbal tea and sweet delicacies, the perfect recipe for a restful night's sleep.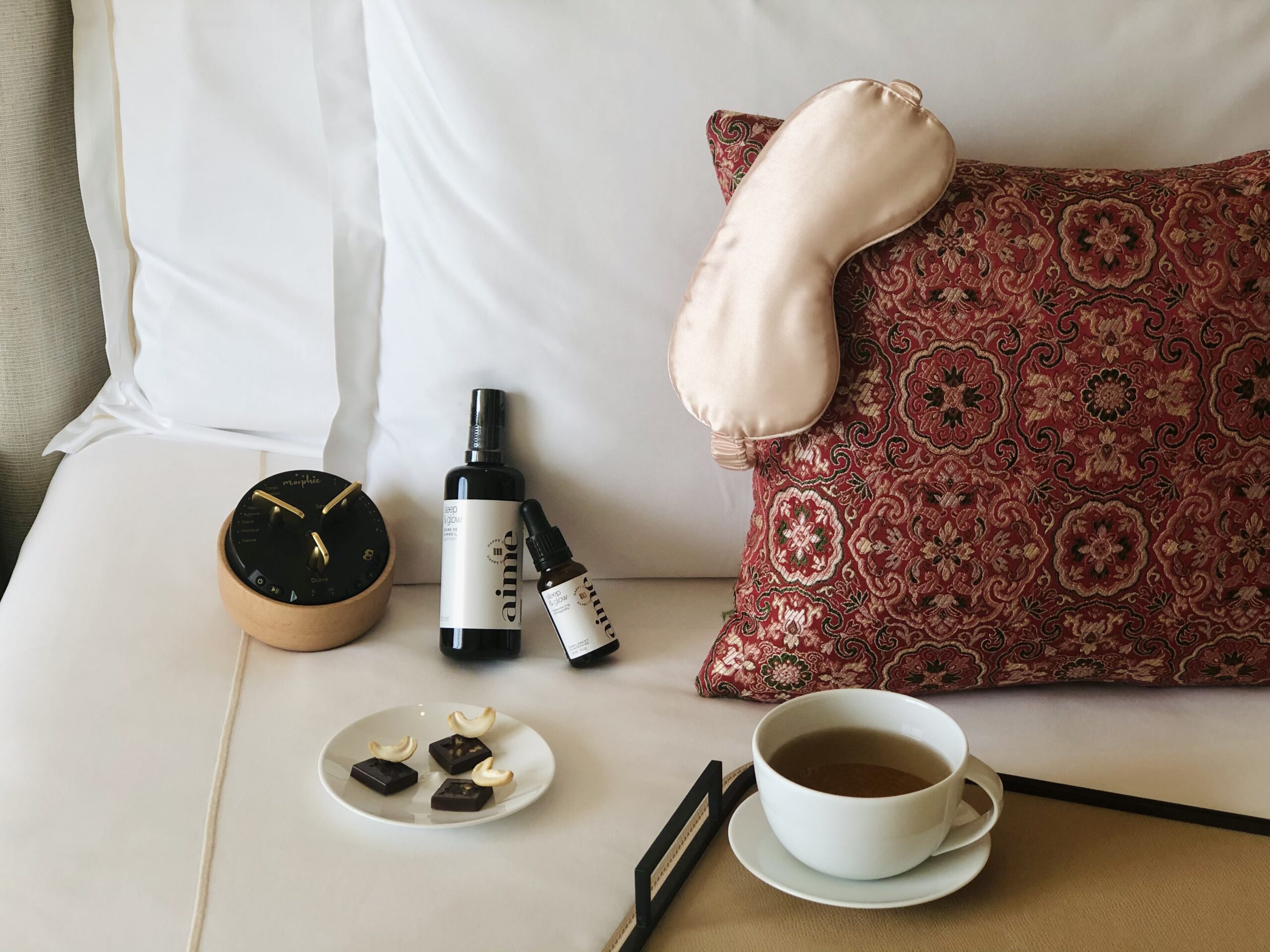 Four Seasons Resort Bali at Sayan
Book into the lush and verdant Four Seasons Resort Bali at Sayan and enjoy a Life Talks and Meditation series that is at the core of the hotel's wellness programme. One of the most popular 60-minute sessions is a "sacred nap", during which you will get the chance to nod off whilst suspended from the bamboo ceiling in an aerial silk hammock, listening to the sounds of nature and the life story of Buddha. Deeply soothing and nurturing, this is a not-to-be-missed relaxation technique which promises to leave you feeling refreshed and recharged.
This year-round destination set in secluded Xarraca Bay, on the island's northern tip, offers a comprehensive range of amenities and programming, many of which are focussed on wellness. One of the hotel's most popular offerings is its three- to seven-night sleep treatment. Conceived in conjunction with internationally renowned experts such as Sleep Doctor Michael J. Breus, this programme is designed for those looking to improve sleep patterns; restore mood, memory and energy levels; reduce stress or establish a sustainable sleep routine. After an initial consultation with the property's Sleep Doctor and a health screening, guests can enjoy yoga nidra (a traditional sleep-inducing meditation), wellness therapies, nutrition advice and low intensity training.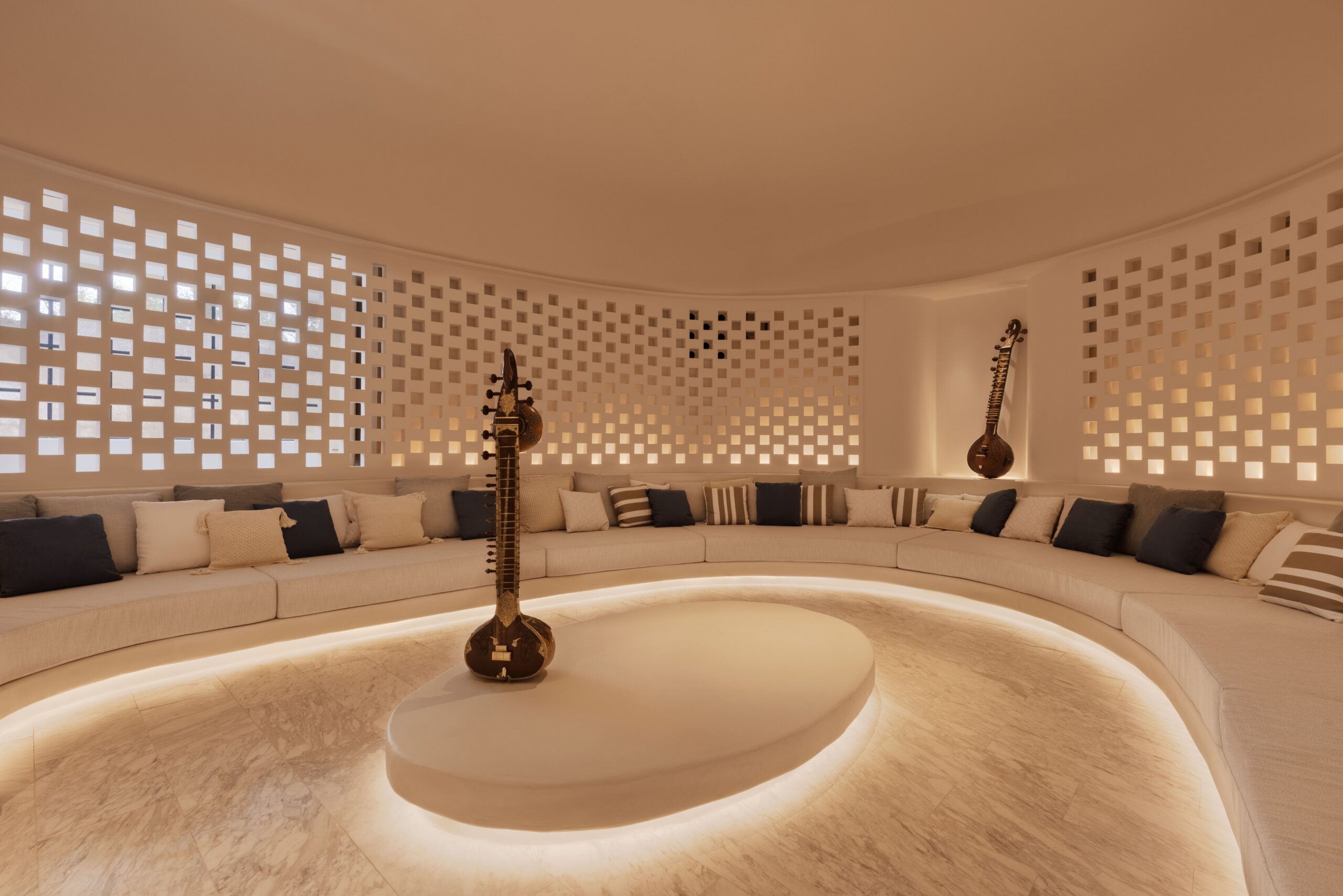 Guests at London's Cadogan can avail themselves of an exclusive Sleep Concierge service devised in partnership with Harley Street hypnotherapist and sleep expert Malminder Gill.
A sleep-inducing meditation recording is available in all rooms via the hotel app, recorded by Malminder. Also included is a pillow menu with a choice of luxurious pillows to suit guests who might prefer to sleep on their back or side, the option of a weighted blanket, a bedtime tea developed by The Cadogan specifically for the Sleep Concierge and a scented pillow mist to support the best possible night's sleep. A 1-2-1 with Malminder in person can also be booked in advance.