At Simplexity Travel, we receive many different requests, and one of the most popular is for the world's top romantic destinations. While there are plenty across the globe to chose from, Asia has some of the most spectacular.
1. Chiang Mai, Thailand
Thailand is well known for its vibrancy and natural beauty, and Chiang Mai is perhaps the pinnacle. Set against the backdrop of the vast mountains of Doi Suthep and Doi Pui, this is an ancient city with a modern heart.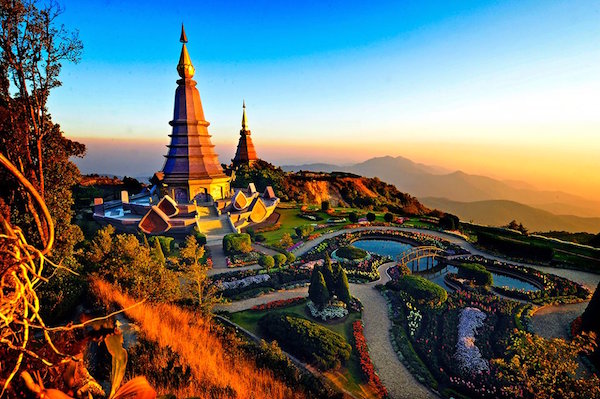 For the ultimate in high-end luxury, stay at 137 Pillars House. This iconic boutique hotel used to be the East Borneo Company HQ back in the 19th century, but has now been transformed into an elegant, timeless spot right in the heart of Chiang Mai.
Grab on of its signature picnic baskets including champagne,  sit beneath the blood red Thai sun as it sets and toast to your future.
2. Kyoto, Japan
If you want to immerse yourself in the ancient world of traditional Japan as you propose, we recommend doing so in Kyoto, Japan. With over 1,000 Buddhist temples, masterworks of architecture and culinary delights such as kaiseki, this is the perfect place for a proposal.
Recommending one hotel in Kyoto is a challenge, considering the sheer number of fabulous properties, though the Hoshinoya Kyoto really stands out. With its classic charm, contemporary style, live classical and jazz music and more, the hotel is sophisticated and romantic in the right amounts, and the perfect proposal spot.
3. Phuket, Thailand
Thailand's second entry in this feature, Phuket exudes perfection. The Trisara hotel comprises 39 beautiful, bespoke villas. The Luxury Choeng Thale Villa has its own pool, spa tub and beach, as well as a private tennis court.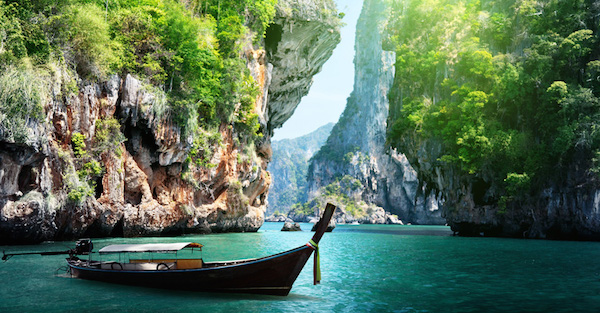 With exceptional service from its staff, you and your partner will be surrounded by complete luxury. For a high-adrenaline proposal, how about diving in the pristine, crystalline waters of the Andaman ocean and then popping the question as you dry off on the silky-white sandy beach?
4. Shanghai, China
Shanghai is not a city for the faint of heart. If you enjoy the hustle and bustle of a large city, this might be the ideal place in which to propose. As the largest and most populous city in China, Shanghai is an unrivalled metropolis with an astounding amount to offer discerning travellers.
From an unforgettable stroll through the waterfront district of The Bund to a cruise down the Huangpu river where you'll witness the most spectacular views of the city, the ultimate proposal moment is only a minute away.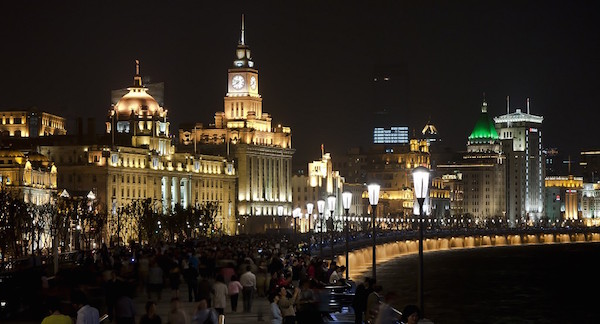 For a truly romantic holiday, allow us to book you into the Waldorf Astoria. Full of bygone charm and colonial sophistication, this iconic property will not disappoint.
5. Siem Reap, Cambodia
Nestled in the northwest of Cambodia, Siem Reap is the home of the famed and mysterious ruins of Angkor. The Bayon temple at Angkor Thom has giant, ancient faces carved into its side, and is a real marvel. The uniqueness of this setting differentiates it from anywhere else as a perfect proposal destination.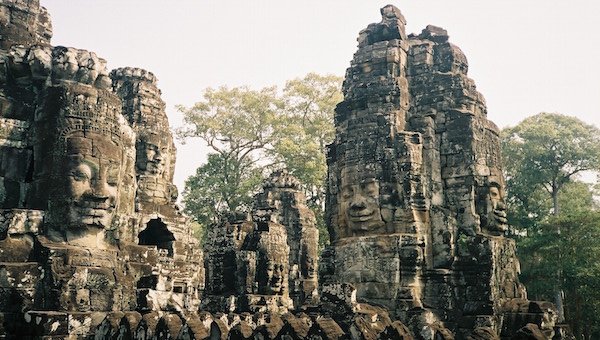 As for your accommodation, look no further than the Raffles Hotel d'Angkor, which epitomises Cambodian charm. For opulent lodgings, our Leisure Travel Managers will arrange your stay in one of its two villas. With the quintessential Raffles butler service, 24- hour in-room dining and a daily champagne breakfast, this is a truly special place to ask that special question.
These are just a handful of the romantic paradises on offer in Asia. If you want to make your proposal truly special, speak to our Leisure Travel Managers, who will prepare your special moment with limitless detail. To arrange your special moment, speak with to us on 0203 535 9290, or email info@simplexitytravel.com.