Here is a fact to make you fall off your surfboard; golf is Australia's most popular sport. 460,000 Australians have a golf club membership, ensuring that there are ample outstanding courses for you to try next time you go Down Under.
In this top 5 list, Simplexity Travel Manager Klara Marxtova takes you through the best golf course in Australia.
1. Royal Melbourne
In Australia's cultural capital is its greatest golf course. Royal Melbourne reigns supreme over golf in Australia and the Southern Hemisphere at large.
The club's 36 holes, spread across an East and West Course offer the cunning golfer every challenge they could imagine in a stunningly beautiful bayside setting. But it is the mix of the best holes from both – the Composite Course – that has won Royal Melbourne its reputation as a world top 20 course.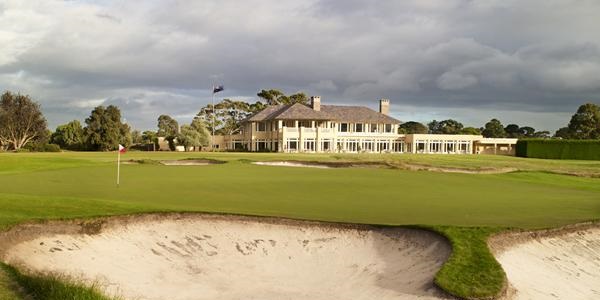 The course offers handily located accommodation, but since the course is so near the city, it would be a shame not to use this opportunity to check into the Art Series Blackman Hotel's Garden Penthouse suite. Melbourne is a hub of art and culture, and this boutique room brings the creativity of the city into your hotel room, hung with Charles Blackman Prints and views of the bay.
2. New South Wales
Taking its name from the territory it lies within, New South Wales is a notoriously difficult links on La Perouse, the peninsula of Sydney's Little Bay.
Players are at the mercy of the Pacific Ocean's unbridled winds on this exceptional 18 holes, and would do well to hope the great ocean lives up to its pacific name. The last six holes shine through in particular, with some cunning doglegs and tricky blind drives and approaches.
While in Sydney, your Travel Manager would recommend a stay at the Park Hyatt Sydney. The Park Hyatt group always offers exceptional service, but this hotel can also offer an unrivalled view of Sydney's Harbour Bridge and Opera House.
3. Lake Karrinyup
Lying just to the north of Perth, Lake Karrinyup is Western Australia's premier course. It has held the Australian Open three times.
Named for the Lake which the course revolves around, Karrinyup is magnificently maintained course where one would otherwise expect to find dry scrubs. The bunkering on this course is particularly challenging, with many greens protected by a sandy fortress. Be sure to watch out for the occasion errant kangaroo as well.
After your round, take a stunning drive down highway 204 to make the most of the sunny Perth weather at Cottesloe Beach. Staying at The Richardson Hotel & Spa will allow you to take full advantage of Perth's trendy bars. Try Sneaky Tony's for a fun night of underground drinking in this hidden rum bar.
4. Barnbougle Dunes
Tasmania is getting a great reputation for punching above its weight. Barnbougle Dunes fits right into that image, forming a classic sandy links in Australia's smallest state.
Constructed on the beach dunes off of Anderson Bay on Tasmania's north coast, Barnbougle is slightly rough and ready compared to the other three courses on this list. Fans of Scottish golf will feel at home on its windswept fairways and among its grassy tufts. The wide fairways offer some protection against the strong (usually westerly) wind and dune-influenced undulations, but make no mistake – this is a tricky 18.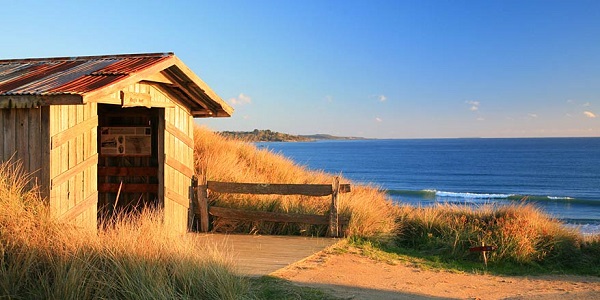 Tasmania is a growing culinary hotspot. The connections to Scotland keep coming as Tasmania produces some of the world's best whisky. While on the island, your personal Travel Manager can arrange a whisky tasting at Sullivan's Cove for a dram (or bottle!) you'll never forget.
A golfing tour is, of course, only one way to explore Australia. To plan your trip, get in touch today on 0203 535 9290, or email info@simplexitytravel.com now.