Bali: An Indonesian Beach Paradise
World-famous for its sandy white beaches, forested volcanic mountains and coral reefs, Bali is a jewel in the crown of Indonesia. This 'Island of the Gods' offers travellers a true taste of heaven on earth.
Escape to a paradise of breath-taking waterfalls, awe-inspiring sunsets and friendly, welcoming locals. With decadent hotels and luxury spas, Bali truly is somewhere to 'get away from it all' and relax. 
Take a flight to Indonesia and find your inner peace and balance ala Eat Pray Love and experience the unique beauty of Bali.
How to get there
Flights to Bali's Denpasar International Airport take around 16 -19hrs depending on the airline, flight schedule and if there are any stops along the way.
For those who want to begin their holiday as soon as they leave home, then perhaps a leisurely yet luxurious cruise to Bali is just the thing for you.
Several cruises head to Bali from the UK, and offer a wealth of experiences for you to enjoy aboard the ship. From fine dining restaurants and premium shopping to live entertainment and sports, there is something for everyone to enjoy. 
P&O offer many cruises to Bali along with excellent shore excursions. Speak to a Simplexity Travel Manager to discuss your options for a tailored travel experience.
Where to stay
Bali is home to hundreds of premium hotels ranging from those with an authentic indigenous style to places with a soothing zen vibe.
One of the most idyllic hotels on the island is the Alila Villas Uluwatu. Perched on top of a cliff, the hotel offers guests a 180-degree view of the beautiful Indian Ocean below.
With 65 villas ranging from one to three bedrooms and all with pools, you'll feel as if you're on your own private adventure. 
The hotel's strikingly minimalist design instantly gives you a calming and relaxed feeling. For further rest and relaxation book in for one of the many therapies available at Spa Alila. Choose from a Balinese Ocean Dream full body massage or a Shimmering Pearl body polish and let the tranquillity wash over you.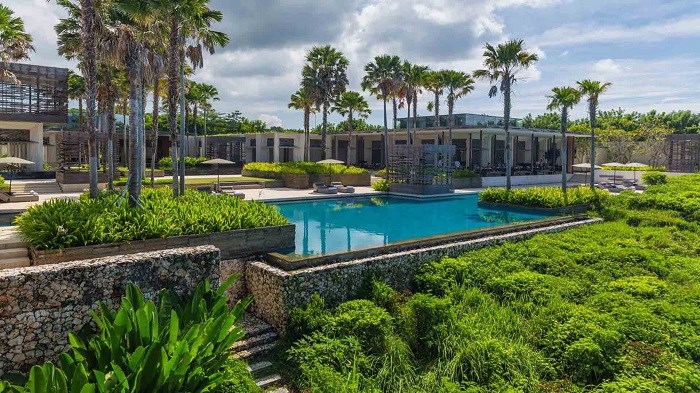 Where to eat 
Experience a celebration of flavours at Blanco par Mandif, a fine dining restaurant where you'll taste a different take on Indonesian heritage cuisine.
Sample the gudeg – a Javanese traditional dish combining jackfruit, aromatic rice, egg and coconut, a deliciously decadent dish.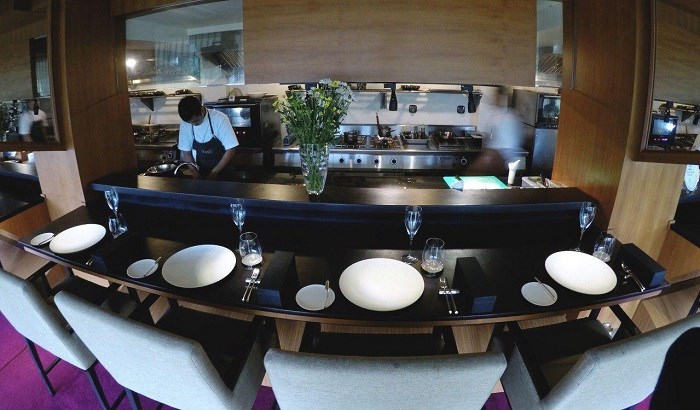 What to do
One of the most famous things in Bali are the waterfalls. Many are hidden by lush forests but with an easy nature trek you can access these natural beauty spots. One of the island's best waterfalls is the Sekumpul Waterfall. Hidden in the forest makes this waterfall slightly inaccessible but with a trekking tour you can uncover the waterfall and take in its astounding cascades of water.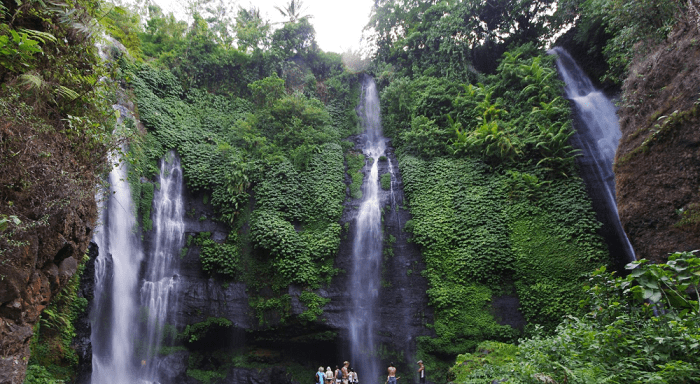 As a tropical island Bali's beaches are some of the most beautiful in the world, Nusa Dua Beach in particular. Spend days at a time on the sandy white sand and take a dip in the crystal-clear sea.
Another great way to experience the turquoise blue waters is to hire a yacht from Pulau Luxury Charters. They will even pick you up from your hotel and take you to the port. The company has an impressive fleet of luxury yachts for you to choose from for the truly decadent experience.
To make the most of the relaxing and indulgent offerings of Bali, a day at one of the many premium spas is essential. The Spa at the Bulgari Resort gives clients a relaxing cliff-top view along with wonderfully relaxing treatments delivered by skilled therapists.  Book in a deep massage using essential oils or perhaps a hot stone massage is just what you need.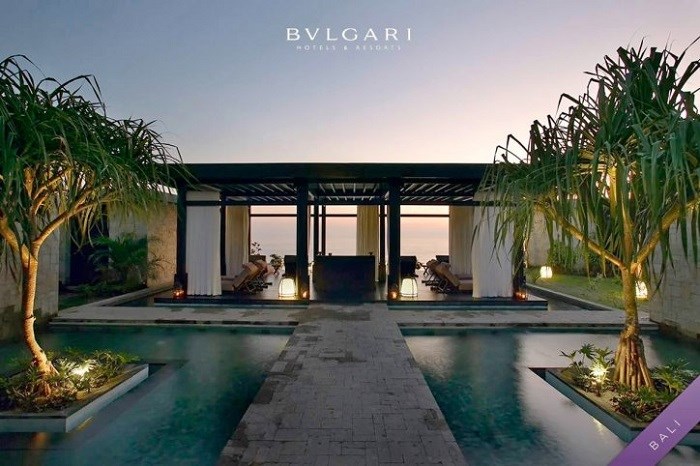 Start planning your outrageously luxurious trip to the tropical paradise that is Bali, speak to a Simplexity Travel Manager. We help you to fully relax by taking the reins of your travel plans, organising all transport and accommodation needs from beginning to end.
Contact one of our dedicated and experienced team members at info@simplexitytravel.com or 0203 535 9290.