With its huge open spaces and beautiful coastal cities, South Africa is a favourite haunt of our Travel Managers. In such a big country with so much to do, it can be really difficult to decide which parts to visit the first time you go. Here, our London Travel Managers share their favourite experiences when travelling in South Africa.
1. KwaZulu-Natal: St. Lucia
One of South Africa's greatest attractions is its incredible national parks and commercial game reserves. Among the best of these is Phinda Private Game Reserve, by the huge Lake St. Lucia.
Phinda is a game reserve with luxury accommodation taken to the next level. It is an incredible way to experience the natural beauty of South Africa without sacrificing any luxury. The Forest Lodge is especially welcoming with its air conditioned suites which are cleverly built on stilts to elevate them above the forest floor.
What's special here is that the luxury accommodation doesn't get in the way of the experience. The suites' cleverly designed glass walls make you feel a part of the unique sand-floored forest ecosystem, even while sipping champagne from the comfort of your living room.
Out on the reserve, the range of animal species to be spotted is enough to make anyone excited. We recommend making the most of the area's waterways by going on the hippo and croc boat cruise across Lake St Lucia.
You're guaranteed to get up close to these huge, intimidating creatures, plus see many more animals and birds, including South Africa's beautiful range of waterfowl, fish eagles  and kingfishers.
2. Garden Route: Hermanus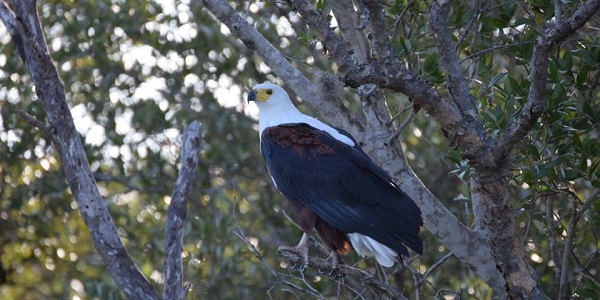 Hermanus has to make the list of South Africa's best places to visit. Here, too, you can come face to face with the country's natural treasures, but in a totally different setting
Instead of lions and elephants, Hermanus is the perfect place to spot two of South Africa's lesser known residents: the 52-ton southern right whale and the African 'jackass' penguin.
You don't even have to get your feet wet to see either of these two animals. Stoney Rock is a huge penguin colony you can see from sea or land. The colony here is a natural phenomenon and much better than the touristy penguin colony further up the coast at Cape Town.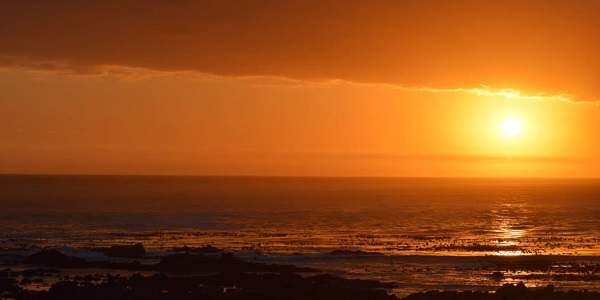 To see the whales, we recommend staying at 138 Marine Beachfront Guesthouse, an incredible guesthouse on the coast of Hermanus. Seeing the house is love at first sight and the service inside is truly heart-warming. From June to December, you can spot whales out in the Southern Atlantic with the telescope set up on the balcony. Only five minutes from the town centre, this is a fantastic base from which to see all of Hermanus. If you love whale watching, check out all of the world's best destinations here.
3. The Scenic Route to Cape Town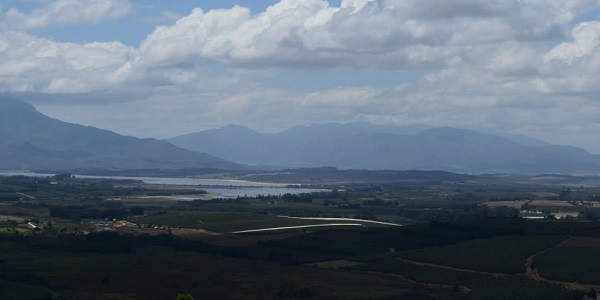 Travelling through South Africa can be just as rewarding as stays in its major cities. The road from Hermanus to Cape Town passes through some special locations you cannot afford to miss.
The first stop along the way is a short drive out of town. South Africa has been a growing name in the wine world for a while now, and La Vierge is the perfect place to get to grips with the country's finest export.
La Vierge have a very conceptual approach to their wines, which they name with biblical and classic allusion. Stopping off by the cellar, next to the quiet water of the Onrusrivier, is a beautiful way to spend an African morning.
For lunch, we recommend you drive a little further along the Hemel-en-Aarde Valley road, to The Restaurant at Newton Johnson. Here you'll find the cutting edge of South African cuisine in a rustic-chic environment. Headed up by Head Chef Eric Bulputt, Newton Johnson's The Restaurant uses local ingredients and change their menu whenever bolts of inspiration strike.
After a stunning drive around Groenlandberg Nature Reserve and Riviersonderend Lake you will arrive at La Petite Ferme, by the old town of Franschhoek. This is one of South Africa's most picturesque corners. And as if often the case, this prettiest of valleys produces some of the country's best wine.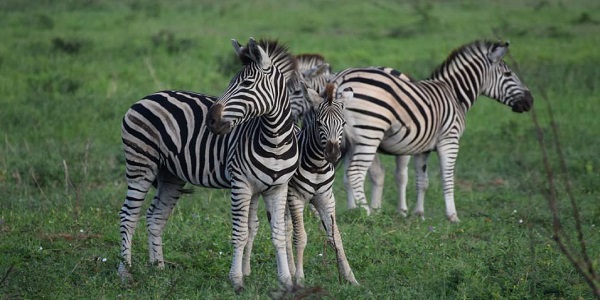 The real winner here is the exquisite accommodation. The luxury guesthouse suites are named after great wines of the Old World, and mimic them in their stylish design. Inside you'll find calming creams, subtler blues and decadent furniture. From the outdoor pool you can take in the view of the stunning landscape.
This is just a tiny taste of what's available in South Africa. The great cities of Johannesburg, Cape Town and Pretoria remain untouched. Whether you want to try everything on this list, or rip it up and carve your own way across the country, call Simplexity's Travel Managers today on 0203 535 9290 or email info@simplexitytravel.com.