Catalonia is a fabulous wine region. From the Pyrenees in the north, rolling down to the Mediterranean, there are dozens of excellent vineyards and wineries in which to enjoy an Iberian summer. But how to choose which to visit? That's when the knowledge of our expert Travel Managers comes in…
We've planned the perfect holiday through Catalonia's best wineries. All you have to do is tell us when you want to go and we will do the rest. You'll be sipping cava in no time.
The Cradle of Cava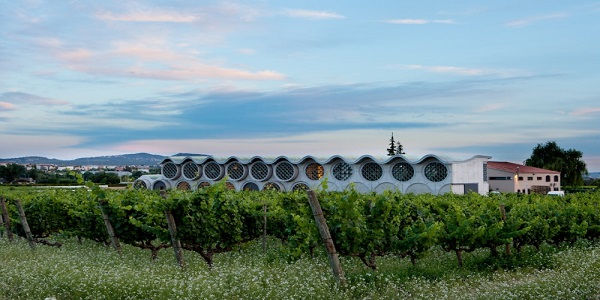 Cava is the Catalan drink of celebration, which makes it a fine focus for your tour of the region. Adjoining the French Riviera, Catalonia is one of the most affluent and influential regions of Spain. Even if it was not the biggest producer of Cava it would still be one of Europe's top destinations (although it would certainly have lost something special).
The name of the drink derives from the caves or cellars which were used to store it; many of the areas bodegas still use ancient caves for their produce.
Fine Living in the City
Barcelona, the capital of Catalonia, is a fine place to start your trip. See this part of your holiday as a chance to see the wines in their natural environment: luxury hotels, fine restaurants and chic bars.
Our Travel Managers recommend staying at El Palace while in Barcelona. The Dali Suite is inspired by the mores of Catalonia's famous surrealist son. The plush furnishings and 17th Century fabric patterns reflect the artist's emulation of Spanish Golden Age painter Diego Velázquez.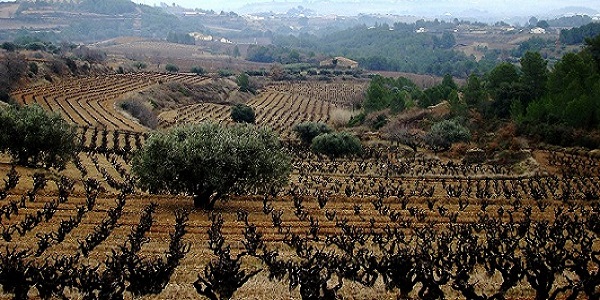 The suite makes the perfect place to recover from an evening of indulgence at the nearby Enoteca restaurant. Enoteca has won two Michelin Stars with world-renowned Catalan chef Paco Pérez at the helm, serving up Mediterranean cuisine at its very finest.
Like most top chefs, Pérez keeps the menu in a state of creative flux. One thing you can be sure of is a hearty quantity of freshest Mediterranean seafood on the 11-course taster menu. We would definitely recommend the Iberian ham, as well. When in Rome…
If you want to keep the wine flowing, head to Monvínic, the city's best wine bar by a mile.
The Secrets of the Country
After experiencing Catalonia's best wines (and their effects) first hand, it is time to see how they are made.
Our Travel Managers have selected a fantastic place to stay in Vilafranca del Penedès, right in the heart of Catalonia's most prolific Cava producing area. Hotel Mastinell is a Modernisme inspired hotel and dedicated Cava-tourism gastronomic showroom 50 minutes outside of Barcelona.
By staying here, you will waste not a minute that could be spent enjoying the fruits of the surrounding land: both the grapes of the vines, and bountiful seasonal food sourced from local farms. You can explore the Mastinell cellars on their special Segway tour, enjoying Mastinell's wines with specialist pairings selected by their local experts. You can also enjoy wine-based spa treatments, including bathing in red wine!
To the Bodega
The famous Freixenet winery is just down the road, but our Travel Managers recommend sidestepping this mass-production zone for the nearby Bodega Miquel Jané. Here you will be given a personal "Wine Safari", rolling out on a 4X4 through the stunning, warm Penedès hills.
You will learn about the soil and the climate, and how it affects the taste of the crop as well as tasting four award-winning wines. If that does not sound like enough, you can also stay for a traditional Catalan barbecue and use your newly acquired oenological knowledge to pair wines with traditional calçotada dishes.
To go on this fabulous Spanish holiday, all you have to do is call Simplexity today on 0203 535 9290 or email us at info@simplexitytravel.co.uk. Our dedicated London Travel Managers will arrange all the details, so that you can simply relax, taking in the Catalan countryside, drinking in the history with a glass of cava in hand.
If you are a wine-lover, why not check out our blog on a tour of France's Champagne region or have a look at our Simple Inspirations page.