Here at Simplexity, our Leisure Travel Manager Lydia spends a considerable amount of her time helping our clients and their families find the perfect Mediterranean cruise. If your family are searching for the ultimate luxury travel experience, look no further than a Mediterranean cruise.
Whether you are a veteran cruiser, or thinking of taking your family on their maiden voyage, here are some of our Leisure Travel Managers' best pieces of advice for crafting the perfect cruise around the sun-soaked Mediterranean.
Blissful Beaches and Cultural Experiences
One of the unique things about cruising is that it enables you and your family to experience a variety of destinations in a short space of time, all in complete luxury. When it comes to how you spend your time, you decide.
We will ensure your cruise meets you and your family's demands, so whether you are more interested in spending blissful days by the beach or absorbing the local culture, you can guarantee your cruise will be tailored to your individual tastes.
The Mediterranean is well known for its beaches, some shingled; some sandy – all amazingly beautiful. As a discerning traveller who demands a premium beach experience, picturesque views and glorious sunshine are vital parts of your experience. One of the finest in the entire Mediterranean is Elafonisi, Crete.
Regarded as the best beach in Crete, Elafonisi is on the south coast of Crete and is extremely remote. The shallow, warm, crystal clear water will fill you with wanderlust as you are hypnotised by the sound of the waves.
Another fantastic option is San Fruttuoso in Italy. Practically a private beach, this small, idyllic spot is only accessible by a short ferry ride or hike. We will organise this for you, and the results are well worth the trip.
The high-end restaurant, La Cantina, that sits right on the cove serves sumptuous, summery meals with a Mediterranean twist and the view is truly remarkable. If you have watched the hit BBC comedy 'The Trip to Italy' with Rob Brydon and Steve Coogan, that famous night where Rob and Steve spend an evening impersonating Sir Michael Caine is spent in San Fruttuoso.
The Ultimate in Cruise Luxury
There are hundreds of cruise ships to choose from, of all different shapes and sizes. We think that a cruise on P&O's new flagship launch, christened the Britannia, is an experience well worth having.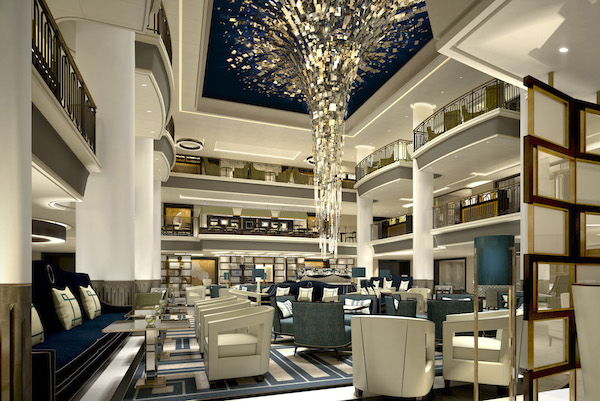 With over three thousand rooms, four swimming pools, a theatre, Oasis Spa, library and 13 places to eat; including a celebrity chief line-up to salivate over, there are plenty of ways to spend your time.  We recommend a drink in the stunning Blue bar and dining in the bright and airy dining room, where celebrity chefs like James Martin and Marco Pierre White will be preparing culinary delights for you. Our Leisure Travel Manager Klara will organise your family's tickets so that all you need to do is turn up.
Fully Bespoke, a Hundred Per Cent Customised
Of course, a large cruise might not be to everybody's taste. This is where the flexibility of Simplexity's service shine though. Whether it is a luxury river cruise up the Seine, or a coast-to-coast experience on a massive cruise ship like the Britannia, our Luxury Travel Manager Klara will guarantee that all of your specifications are met.
One of our specialities is that we can charter you and your family the perfect yacht. When it comes to booking private travel, Mark Smith] is the man to talk to. From private islands to your very own chartered jets and yachts, he is our in-house expert and we can guarantee he will arrange a picture perfect experience. Expect nothing short of a trip of a lifetime.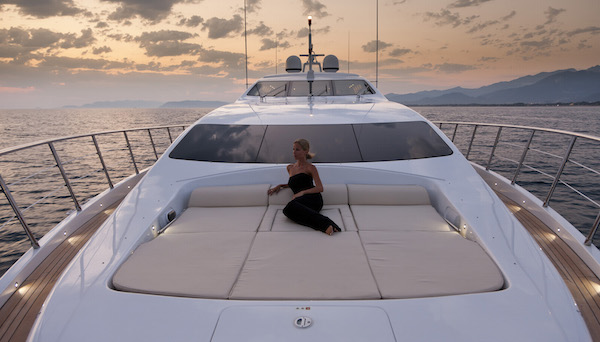 We can help you to choose the perfect yacht with its own crew, find your dream destinations, and then arrange any land journeys you might want to take. Perhaps you want to spend a night in a specific hotel? We can organise everything for you down to the finest detail.
Taking your friends and family on a private chartered yacht is perhaps one of the most luxurious and exciting holidays you can have, and here at Simplexity we have years of experience in creating bespoke, customised yacht holidays.
Crafting your perfect Mediterranean cruise is therefore as straightforward as picking up the phone and talking to our Leisure Travel Manager and telling us what you want. If you are open to suggestion, Lydia will be able to provide ideas, destinations, routes and experiences for you, helping to make your cruise as memorable as it possibly can be. To discuss cruise options email leisure@simplexitytravel.com or call 0203 535 9290.