Located just 150 metres from Park Royal Underground Station, the brand-new Hampton by Hilton Park Royal is also a stone's throw from leading rehearsal and production spaces such as LH2 Studios, Versa Studios, Titan Studios and Duke and Black Island Studios, and within three miles of Wembley Stadium and Westfield Shopping Centre.
Behind its Grade-II listed Art Deco facade, the hotel offers 162 contemporary guest rooms, a cutting-edge 24-hour fitness suite and a spacious restaurant and lounge. It also provides secure parking (charges apply) and Electric Vehicle charging points.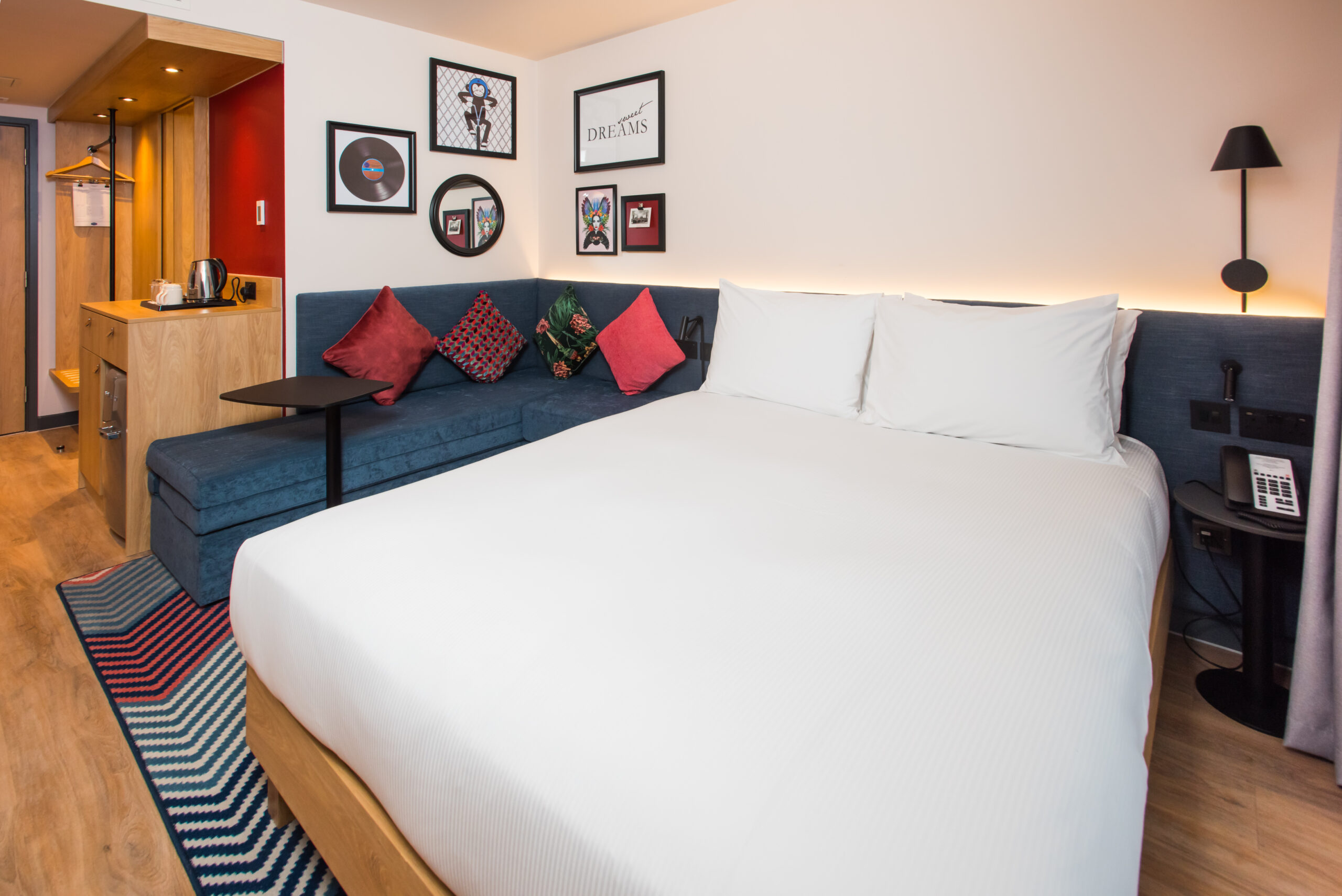 Hampton by Hilton Park Royal is also the perfect setting for all types of corporate meeting. Its flexible space can accommodate up to 30 attendees, with a breakout area also available. Hybrid meeting technology is available to dial in colleagues from across country. All stays include a complimentary breakfast, free Wi-Fi and access to the fitness centre.