From an all-villa resort in Riviera Maya to a palatial property in France's Champagne region, we have handpicked six hotels from around the world that are offering extra festive packages and experiences this holiday season.
Chablé Maroma, Mexico
Consider spending the holidays in the Riviera Maya at an all-villa resort where each accommodation is equipped with a private pool and outdoor living area. Chablé Maroma has prepared a one-of-a-kind celebration with a traditional Mexican "Posada," a special Christmas Eve dinner created by Executive Chef Luis Quiroz and a New Year's Eve event with a special menu, followed by a New Year's Day mimosa brunch.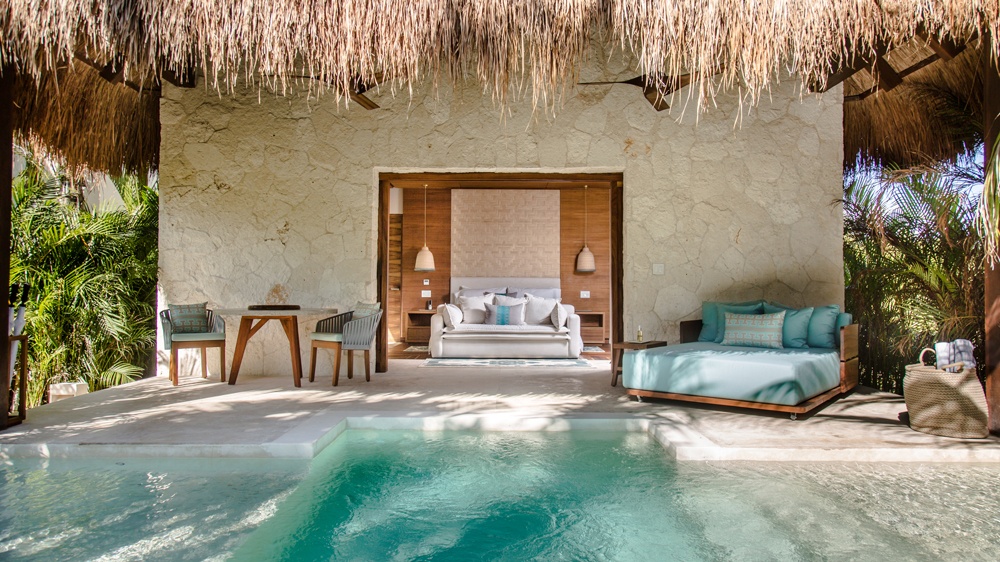 Hassler Roma, Italy
Hassler Roma has transformed one of its most popular suites into a winter wonderland. Book the Grand Deluxe Suite between 10 December and 3 January and wake up each morning surrounded by lights, ornaments and other festive décor. Hassler Roma is perched atop the Spanish Steps, making it one of the most iconic places to stay when visiting The Eternal City.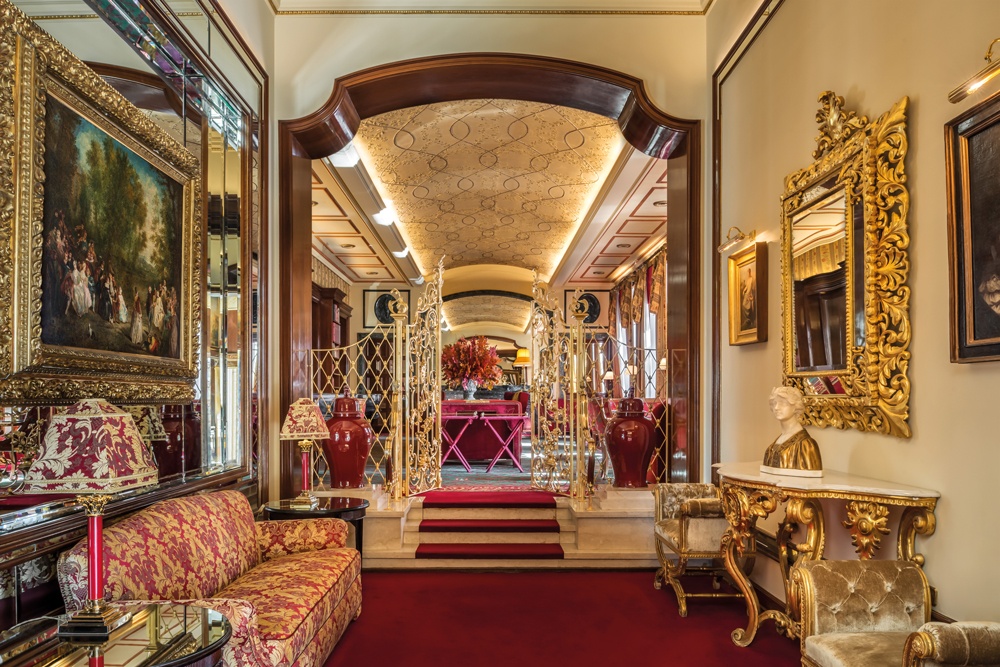 Royal Champagne Hotel & Spa, France
Overlooking vineyards that stripe the hills of France's Champagne region, the newly renovated Royal Champagne Hotel & Spa embraces the lush bounty of the wineries and the UNESCO World Heritage Site that surrounds it. Ring in the new year with the hotel's "Bubbly 2022 Kick Off" offer. Reserve this special NYE rate for a 2-night-minimum stay in a Junior Suite and enjoy an in-room welcome bottle of champagne, followed by a New Year's Eve party with all-night entertainment and Chef Jean-Denis Rieubland's gastronomic dinner, plus a special New Year's Day brunch the next day.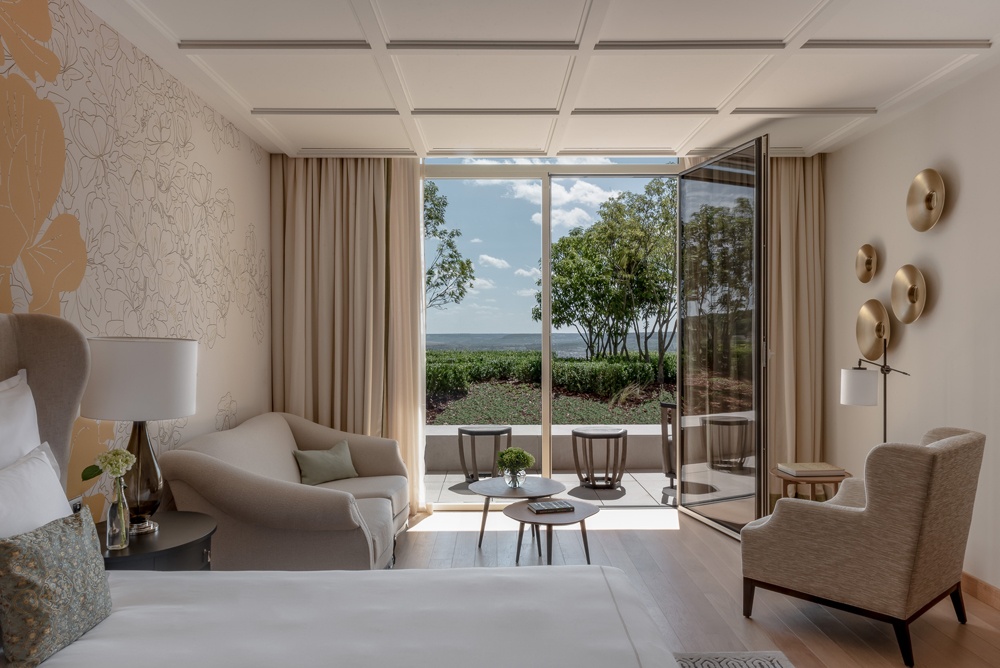 Anantara Villa Padierna, Spain
Check-in for Christmas and stay until the New Year with Anantara Villa Padierna Palace's "Festive Season Package" offer. Reserve your stay at this Marbella hotel between 23 December and 8 January and celebrate the holidays with an elegant Christmas Eve dinner, a brunch at the beach the next morning and a New Year's Eve Gala with live music. Guests will also be able to enjoy local sherry tastings with an exclusive selection of cheeses or Christmas high teas on the sunny hotel terrace overlooking the lake and Mediterranean.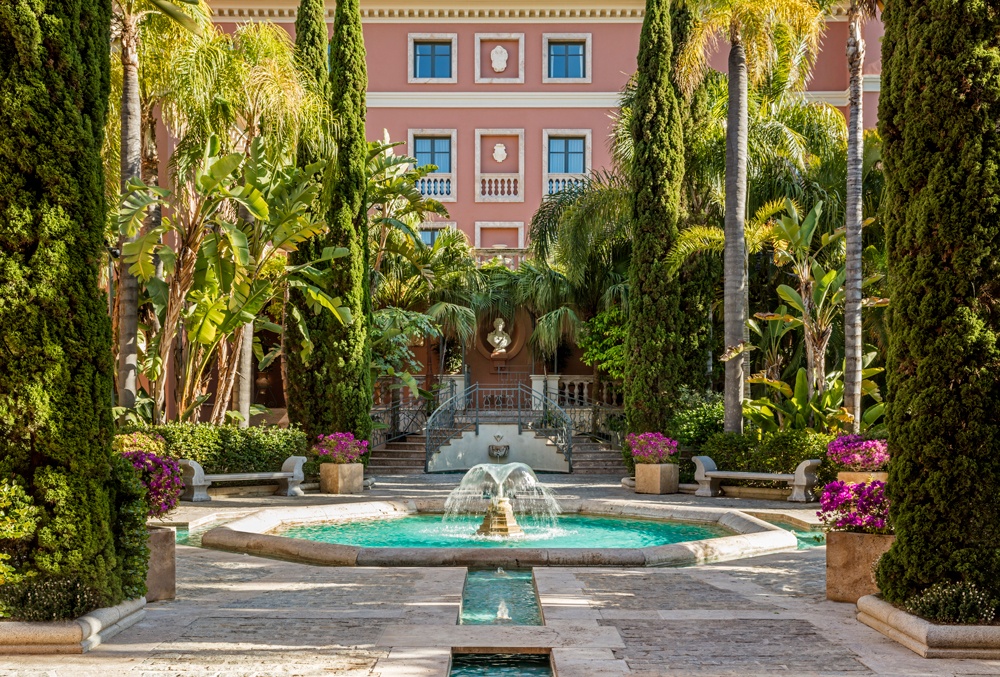 Hotel Palace Berlin, Germany
Located in the vibrant heart of the capital centre between the Kaiser Wilhelm Memorial Church, the Kurfuerstendamm and the legendary KaDeWe department store, Hotel Palace Berlin is offering guests a special experience this holiday season. Reserve your stay between 12 December and 9 January in one of the hotel's newly renovated Business Premium Rooms to take advantage of the promotional "Christmas and New Year Special" rate. From a four-course Christmas dinner paired with homemade mulled wine & Finnish mulled gin to a New Year's Eve celebration at the House of Gin Bar and other add-ons available in between, guests can expect a memorable stay.
Contact one of our Travel Managers on 0203 535 9290 to help plan your festive trip.