Luxury golf holidays should be about great golf. But that does not mean that the rest of the holiday has to suffer. Far from it, our London Travel Managers are highly experienced in putting together handcrafted luxury golf holidays, where every aspect of the itinerary is designed to ensure that when you step up to the tee, you are in the perfect state of mind to hit your best score yet.
With its perfect weather, beautiful beaches and vibrant, laid-back cities, the state of Queensland has everything a golfer could want off the course; and there is no lack of great golf to be had around Brisbane and Gold Cost, either.
Luxury Golf at Brookwater
One of Queensland's best courses is Brookwater. The pretty name of this course is backed up by its views and features. A short drive west of Brisbane, Brookwater is a premium golf course especially suited to skilled golfers up for a challenge.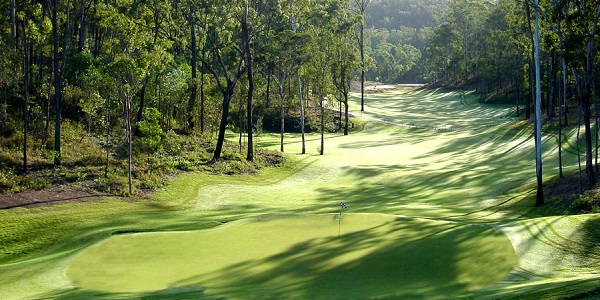 Despite the name, it is not the prevalence of water features on this course (designed by Greg Norman) that makes it such a challenge, but the steeply undulating, narrow fairways and thick woods which peer too nosily for comfort onto many of the club's 18 holes. In fact, aside from one pond and a creek that flanks the course's east side, the course is relatively water-free.
All of this means our Travel Managers suggest a thorough warm up at the club's high-tech driving range and practise bunkers: you may find yourself spending some time with the sand beneath your feet.
If you are up for the rewarding challenge of Brookwater, our Travel Managers recommend staying in nearby Brisbane, just 30 minutes east and looking out over Moreton Bay to the Pacific Ocean.
From the Stamford Suite, on the top of the Stamford Plaza Brisbane hotel, you'll have the best view in town, looking down along the river to the bay. Enjoy your 24-hour butler, take the limousine service down to Brookwater then enjoy your complimentary massage-with-a-view in your penthouse suite upon your return.
A Premium Resort Experience
If you like to stay closer to the course on your luxury golf holidays, you may enjoy staying and playing at  a little further south, towards Gold Coast. You can survey all 36 holes of this premium golf resort, from the 20th-floor luxury Spa Suite, which includes a marble-clad bathroom with Jacuzzi and panoramic windows.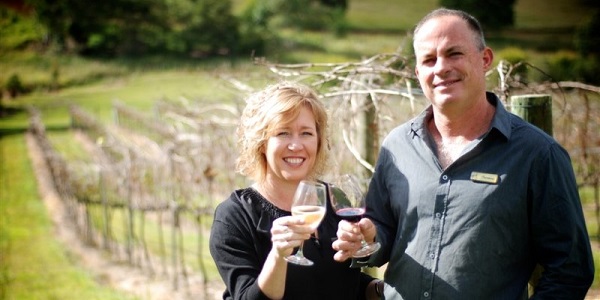 The holes here can be taken on in three different formats: Green, Gold and Blue, offering variety and a scalable challenge for visiting golfers. The Blue course starts off with a tricky front-9 before opening up to forgiving greens and wide fairways on the back-9. The best trick here is to limit damage on first half knowing the second is where you can really make your mark.
Off the Grass
When the clubs are bagged, Queensland has much else to offer luxury holiday makers. In a state where the sun is always shining, our Travel Managers recommend you compliment your luxury golf holiday with some summertime favourites.
How better to spend a warm day than taking in the land and its produce. All the better when that land is Ocean View, Queensland, a microclimate caused by the 450m elevation bringing the subtropical inland terrain into contact with strong sea breezes from the east. The produce from this land just happens to be incredible, award-winning wines.
Your Simplexity Travel Managers can book you a walk with. He will tell you all about the vineyard's unique microclimate, offering wine and expert pairings as you are shown around the whole operation, from grapes to, eventually, table, as you finish with a meal at the Ocean View restaurant.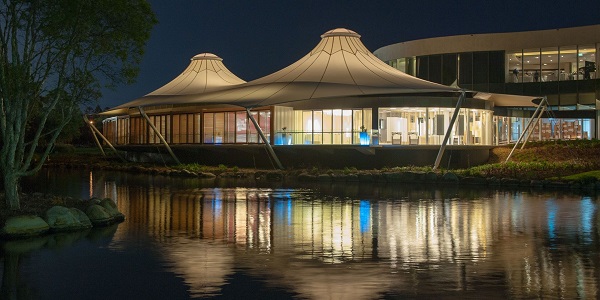 There's a lot of fun to be had off the land too. Brisbane's Moreton Bay is the perfect sailing paradise. The enclosed bay protects against rough oceanic waves, while the protected waters to the south give plenty of space and freedom for sailors of all abilities to cruise the crystal waters.
If you fancy a good day's sail, head across the bay to Moreton Island National Park. Your Travel Manager can charter your boat so you and go and explore Queensland's oldest operating lighthouse at historic Cape Moreton. The island makes for a great camping adventure too.
This is just beginning of what Australia can offer to golfers in search of a luxury break. Why not find out what else our Travel Managers can plan for you? Our travel itineraries are tailor-made to be the perfect fit for our clients. To try any of the wonderful experiences above, or something totally different, call us today on 0203 535 9290, or email info@simplexitytravel.com.