When you go abroad, you see new sights, new experiences and new tastes. But you also open yourself up to all the wares and charms of an entirely new market.
Our Leisure Travel Managers have planned dozens of shopping holidays for our discerning clients. Here, we give the low-down on Dubai, one the world's foremost retail therapy destinations.
Dubai, City of Gold
Allow our travel managers to book your room at the Burj Al Arab for a suitable luxurious base from which to start your shopping missions. You will arrive in luxury ease, flying straight to the hotel helipad from the airport.
Malls
Be sure to head to Dubai Mall during your stay. It is the world's largest, and virtually every major brand of note is represented in its 5,400,000 sq ft. As well as featuring some impressive amenities (there's an ice rink in Dubai!), the real pull is the 1,200 shops. Fashion Avenue is a must, with luxury brands from Jimmy Choo to Bottega Veneta.
Try and time your visit to hit the Mall's famous Dubai Shopping Festival. There are hundreds of shopping events and entertainment attractions, but also competitions where you can win some amazing prizes, like cars, gold and jewelry. The month-long festival starts in January – a good time of year to visit if you struggle with intense heat.
The Mall of the Emirates is roughly half the size of Dubai Mall, but by normal standards, still huge. It has 780 shops. By comparison, London's Westfield has only 370. It is also famous for its indoor ski slope, the first in the Middle East.
You could easily spend a whole day here shopping for fabrics, clothes and luxury goods, eating at any of the 100 food outlets, and using the incredible entertainment facilities. After shopping, spent some time Ski Dubai's slopes and the catch a blockbuster at the stunning VOX Cinemas' 14-screen complex. You'll have a waiter bring your food and drinks to your reclining seat while you watch 3D films in full surround sound.
A Different Shopping Culture
If you are used to the shopping malls of Europe and America, you'll feel at home in the malls of Dubai. However, there is a whole other side to Dubai's shopping.
The souks of the Middle East are a cultural phenomenon unlike anything you'll find in the West. These outdoor markets often specialise in specific types of goods. Originally places for desert trade convoys to sell and trade, souks represent the historical side of the recently modernized city of Dubai.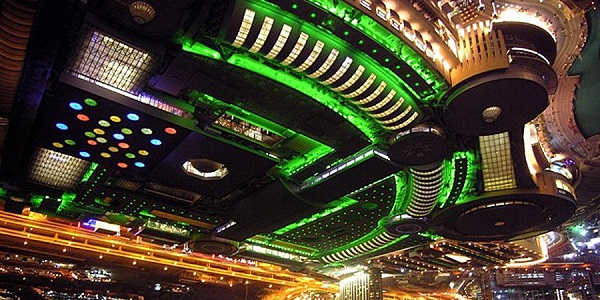 While in Dubai, you can visit the world leading Sheikh Mohammed Centre for Cultural Understanding. The Centre is there to teach people about the cultural of Dubai's people.
You can do classes in Arabic as well as a host of cultural awareness events that will enhance your enjoyment and appreciation of your time in the UAE. Once you've learnt some phrases and taken the city's heritage tour, you'll be in a great place to win some bargains down in Dubai's many historical souks.
Souk Shopping
Dubai's Creek separates the two main market districts of the city. On the north side is Deira, home to the famous Gold Souk. Here it is estimated that 10 tons of gold is on sale at any given time. Remember that prices for goods are negotiable. You'll have to work hard to get a good reduction, but you can achieve some great bargains if you enjoy haggling with traders.
But remember: while the prices for goods themselves are very negotiable, the price of the market price of the gold is much less so, so don't expect to buy cheap gold.
South of the creek is Bur Dubai. Here you can find the old Textile Souk. The market is held in restored buildings next to the Creek. As well as buying luxurious eastern fabrics and textiles, you can find many tailors here, eager to craft you the perfect suits.
Whether you want to come to Dubai for the modern wonders of skyscrapers and desert ice-rinks, or for a taste of the wild desert and ancient Arabic culture, speak to our travel managers today on 0203 535 9290.