ME London: The Pinnacle of Contemporary Style
ME London is one of the most exciting hotels in central London, catering to glamorous VIP guests and stylish travellers looking for something luxurious. The Strand-located hotel has some pretty incredible assets, like their Radio Rooftop Bar – the perfect place for rooftop cocktails on a long summer evening.
The central atrium is a masterpiece, too. Designed by iconic architect Norman Foster, it is a bold, sleek and angular statement of stylistic intent to all who come into the hotel from the busy West End streets.
But the true jewel in the ME London crown is the four suites at the top of the building. Each unique in design, there's a suite for everyone. Which one will you choose?
Chic Suite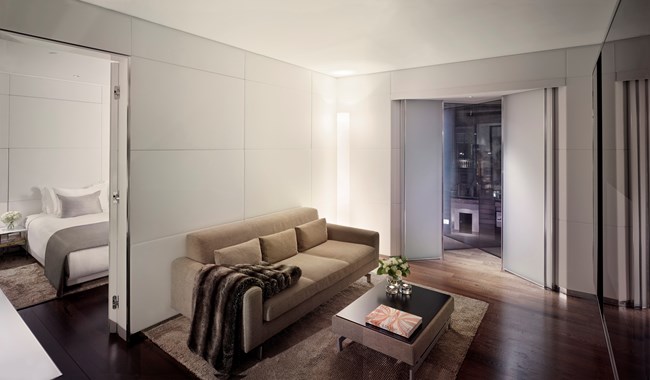 All suite guests get the full ME VIP guest experience, with a luggage packing/unpacking service, turndown service and a personalised check-in/out experience.
The Chic Suite is a 40m2 apartment, with contemporary interiors and high-tech spec. Calming neutrals of white, brown and grey contribute to a sense of inner zen. As the busy Strand races on outside, you will be in a serene tower of seclusion, quiet behind panoramic windows.
Passion Suite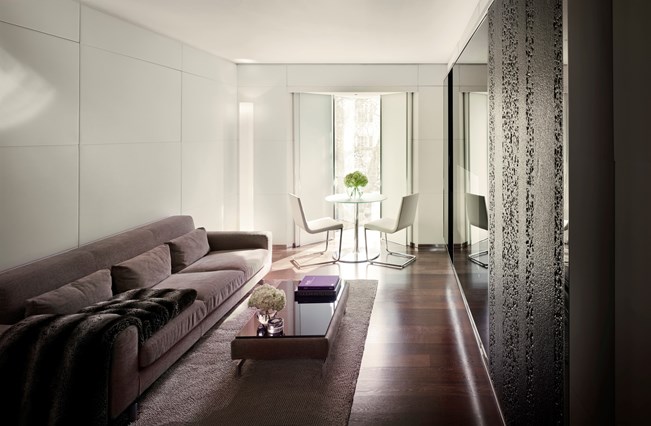 A liberating 75m2, the passion suite is built for two: a cutting edge masterpiece of urban luxury living.
The curved external wall of the bedroom offers a true panorama of central London that is best enjoyed over breakfast serviced in the attached lounge. The bathroom features a revitalising Bali shower and large bath – the perfect place to relax while listening to your favourite music on the suite's in-built surround sound system.
Personality Suite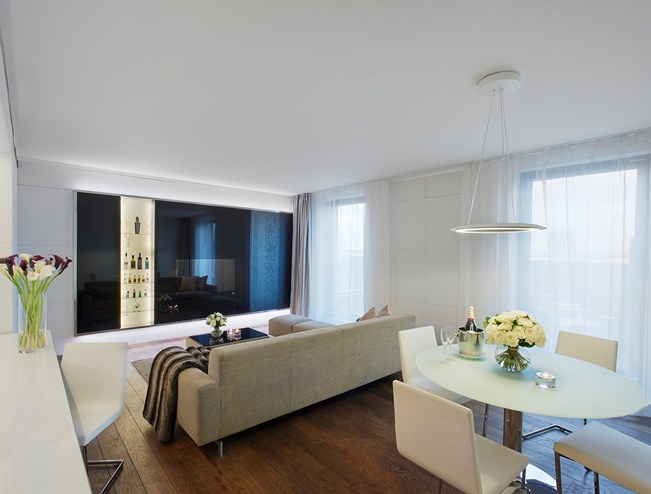 Personality is the name and this apartment has 83m2 of it. Atmospheric lighting, a minibar for body and soul and decadent Apivita toiletries ensure your wellbeing will be catered for from head-to-toe. 
Choose from a range of in room treatments, use the impressive entertainment facilities (including a PlayStation, 42" screen and HD Bluetooth Media Hub) or plan your evening with ME London's Aura Host service.
Suite ME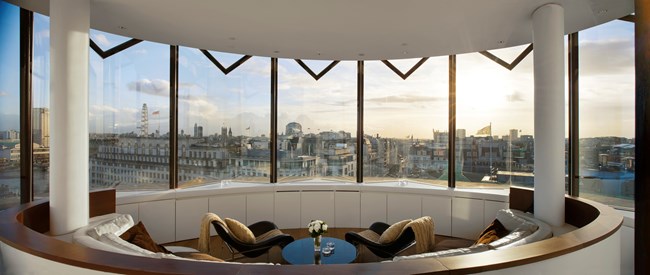 A brand this good would only put their name on something truly special. Spread across the 9th and 10th floors and with views of the London Eye, Westminster Palace and Trafalgar Square, we're sure this outstanding apartment will suit you.
The interiors reinterpret an Edwardian vaulted roof in the form of a glass dome featuring a full 360-degree panorama of London's centre. Beautiful polished wood floors and tasteful white furniture are streamed over with light and the full range of VIP services is offered as complimentary.
If you think you've found the suite for you, let our Travel Managers handle your booking next time you're in London. We'll arrange your weekend brunch on the hotel's rooftop bar and can get you tickets to the best shows in the West End.
For our offers and more information on each of the suites, please visit: https://simplexitytravel.com/me-london-offers