There is a special word for an Italian's pride in their local town: campanilismo. Italy's regional powers were only unified around 150 years ago, meaning each area has a rich, well established local identity. This is most apparent around dinner time.
Here, our Travel Managers give a guide to three of Italy's most famous regional cuisines. Choose between them for your perfect Italian escape, or be greedy and let us arrange your visit to all three for an unforgettable bespoke holiday.
Liguria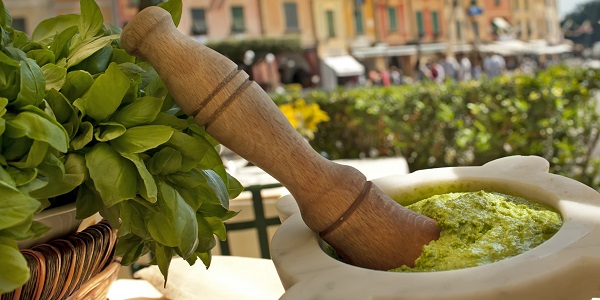 Specialist Cuisine:
The most beautiful stretch of the Italian Riviera, Liguria is blessed with the riches of the sea. Being trapped between the Mediterranean and the mountains means that Ligurians have had to be resourceful with their cuisine, making a little go a long way.
Famous Dish: Pesto alla Genovese
Every region has its own special way of making pasta. Liguarians are famous for their trofie, a thick, spiral-shaped pasta. But it is in the pesto department that the Genovese really steal the Italian crown. Steep, dry hillsides, swept by warm, moist Mediterranean air are perfect for basil, which grows wildly everywhere.
Where to Stay:
A long, thin strip between stunning blue sea and sublime mountains means, anywhere you stay in Liguria will be beautiful and near the sea. So why not stay in La Spezia? You'll be near the stunning town of Portovenere but also have the comforts of Liguria's second city close at hand.
Best Restaurant:
Dinner at Raieû is done in typical local style. Unpretentious and rustic, with a focus on fresh ingredients, traditional recipes and big flavour. Try the cuttlefish stew for the most Ligurian thing you will ever eat.
Umbria
Specialist Cuisine:
Umbria is nicknamed the Green Heart of Italy. One of only four landlocked regions, cut off from the flavours of the sea, Umbria is famous for its pigs, lentils and expensive black truffles.
Famous Dish: Spaghetti and Black Truffle
Umbria's land is perfect for growing cereals, leading to the best pasta in the world. The simplicity of Umbrian food is down to such high quality ingredients. Hand rolled strozzapreti (literally 'priest strangler'!) pasta and black truffle oil combine in this typical Umbrian Primo.
Where to Stay:
For beauty, history and great food: Assisi. NUN Assisi Relais & Spa Museum has fantastic views of medieval Assisi and a fabulous restaurant with balcony overlooking the verdant plain below.
Best Restaurant:
Il Tempio del Gusto is a fine dining restaurant that is wise enough not to mess around with Umbria's fine produce. The menu here champions food from the forested hills and the fertile plain, with deer, truffle and mushrooms featuring alongside lentils and sausage.
Lombardy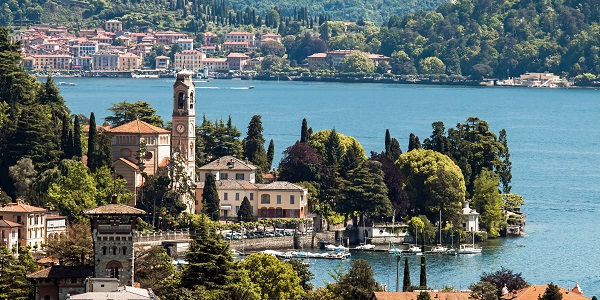 Specialist Cuisine:
In the north of Italy, Lombardy is known for its extensive rice paddies, growing the rice needed for the area's beautiful risottos. Lombardy's historical wealth means imported ingredients have made a mark on the regions cuisine.
Famous Dish: Risotto alla Milanese
Buttery, delicate, and notably lacking in olive oil and tomato, this is a Lombardy dish typically at odds with southern Italian cuisine. The Milanese aspect is the expensive saffron used to flavour the rice – a statement of the prosperous city's purchasing power.
Where to Stay:
Milan is a modern, dynamic city known for its fashion and shopping. If this is old hat to you, stay at the luxury Villa D'Este on the shores of Lake Como. This is one of the best hotels in the country and a paradigm of beauty and service.
Best Restaurant:
Just on the outskirts of Milan, Enrico Bartolini has set up a two-Michelin-Star restaurant bearing his name. There are three differently themed tasting menus and a large a la carte menu. In pioneering Lombardy spirit, Bartolini strives towards perfecting contemporary techniques and dishes.
To discover the unknown worlds of Italy's culinary regions, allow Simplexity's Travel Managers to plan your bespoke holiday today. Call 0203 535 9290 or email info@simplexitytravel.com.