Once in a Lifetime Sunsets
In some corners of the world, beautiful sunsets aren't a special occurance, they happen every day of the year. Luckily, our London Travel Managers know just where to find them. Here are eight of the most beautiful places to end the day.
1. Maasai Mara, Kenya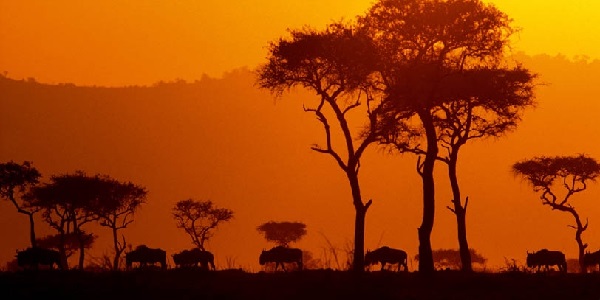 Sunset in the Savanna is like a changing of the guard as nocturnal predators emerge from the shadows. Enjoy this incredible ending to the day on our top five family friendly safaris.
2. Giza Plateau, Egypt
The quiet of dusk mixes with the stillness of the desert to make an Egyptian sunset a moment to savour forever. Spend dusk at the Giza Necropolis, and see the sun set on just one of the 1.7 million days these ancient wonder have endured, then retire to the luxury of the Four Seasons Hotel at the First Residence.
3. San Fransisco, USA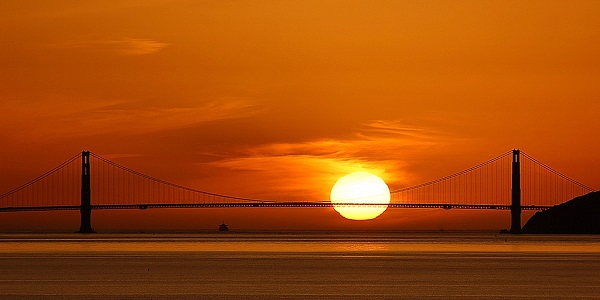 California is the westernmost state of the contiguous US. A sunset here is the end of a day for the whole planet. Watch the sun sink into the Pacific then drive back to the beautiful Ritz-Carlton whose neoclassical façade will look a treat in the moonlight.
4. Paris, France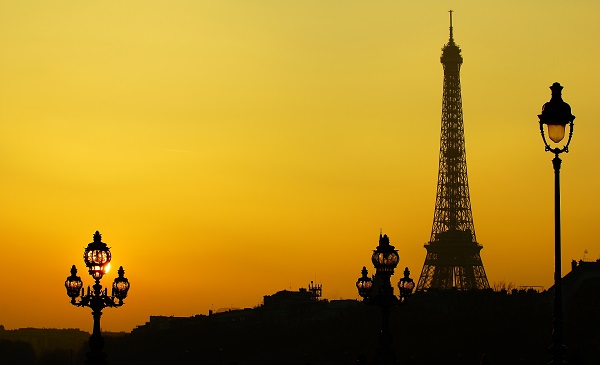 Paris has any number of landmarks against which the sun, and the air pollution, will conspire to throw amazing colours across the dusky evening. The Parisian sunset is best enjoyed from the stunning perch Sacré-Cœur Basilica, perching over the world's most beautiful city.
5. Tuscany, Italy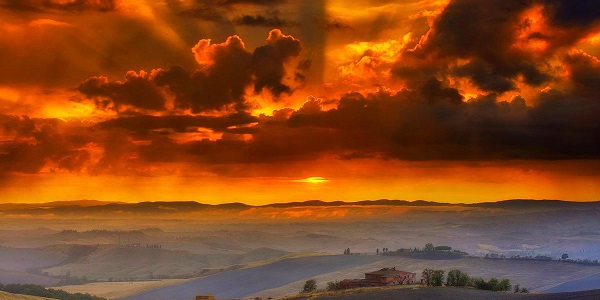 With its gentle, rolling hills and lush agriculture, a sunset in Tuscany is best enjoyed with a local glass of Chianti. Just ask our Travel Managers for a vineyard recommendation!
6. Hiroshima, Japan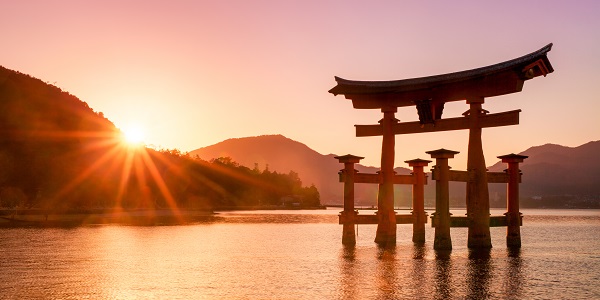 Japan's ample coastline and mountainous interior afford it hundreds of stunning sunset spots. This is the sun setting over Miyajima Natural Park opposite Hiroshima city. We think this is the perfect spot to watch the sun sinking.
7. Santorini, Greece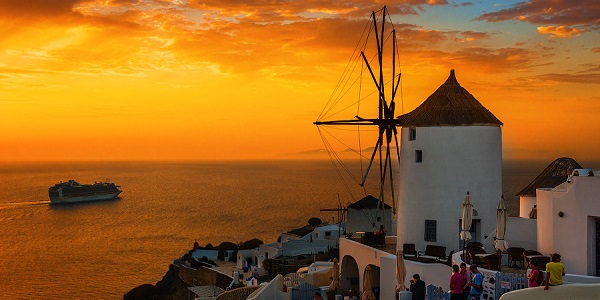 The famous blue and white houses of Santorini propose a stunning contrast to the luscious oranges of the Aegean sunset. Enjoy it from your own outdoor heated pool at the Canaves Oia Villa
8. Uluru, Australia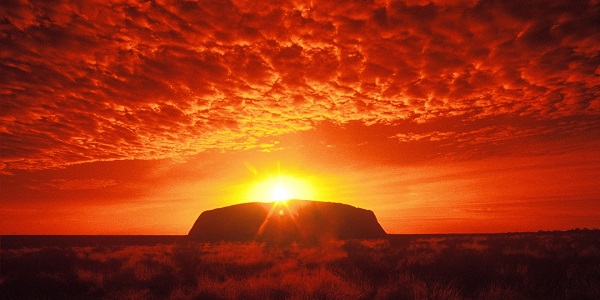 The sun setting over this majestic Australian landscape is a memory you will treasure forever. If you want to see this iconic landmark in luxury, stay at Longitude 131. These luxury lodges boast incredible views of the monolithic sandstone rock and outback wilderness.
If you want to watch the sun setting in one of the beautiful locations with a spectacular setting, call our London Travel Managers today on 0203 535 9290. No matter what kind of holiday you are after, our expert knowledge and dedication will make it your best trip yet!
Did we miss out your favourite sunset? Let us know at @simplexityTM. Even better, why not send a picture…