Coffee, opera, art and grandeur – a weekend in Vienna is sure to be a classy, cultural affair.
In the centre of Europe, Vienna makes the perfect destination for a European weekend break. Here we'll give you the inside secrets on how to enjoy the Austrian capital. Our Travel Managers will let you know the best places to stay, must-do activities and hidden secrets. This is your perfect weekend in Vienna!
Must-dos in Vienna
Famous for its operas, seeing a classic in Vienna is a must-do; an evening you'll remember forever. For opera lovers old and new, the Marriage of Figaro containing some of Mozart's greatest music is a comedy loved all over the world. There are regular performances at the impressive Vienna State Opera.
Kirche am Steinhof is one of the most important Art Nouveau churches in Europe. It is open for visiting Saturdays 4-5pm and Sundays Noon-4pm. Designed by Otto Wagner, the church sits on a beautiful hillside in Austria's 14th District. It is one of the places away from typical sightseeing tourism, a secret of local people who come here to enjoy a nice picnic in beautiful and peaceful atmosphere.
Vienna has a unique location as there is a famous winegrowing region within the city limits! This means you won't have to travel far to reach the vineyards of Fritz Wieninger. Drop by for beautiful views from the sub-Alpine hills overlooking the entire city and some wine tasting. Here they grow a special type of wine, Gemischter Satz, which is made from many varieties all harvested at once in the same field to provide an incredible, complex taste.
The best luxury hotels in Vienna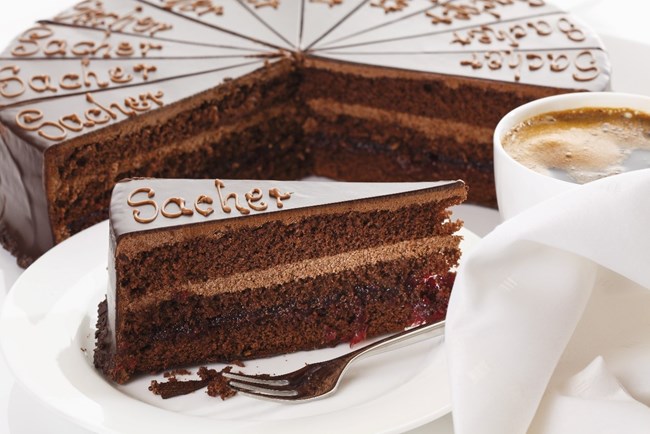 Austria is known for its Art Deco and our choices below reflect the finest hotels the city has to offer.
Hotel Sacher: Probably Vienna's most well-known hotel, Hotel Sacher is probably as famous as the cake of the same name – 'Sacher Torte' is a type of chocolate cake with apricot jam that is emulated the world over. Created by the founder's father, Franz Sacher, the cake is still a mainstay on the menu. Queen Elizabeth II was a guest here.
Park Hyatt Vienna: Vienna's Park Hyatt is a luxury hotel in heart of the Vienna's First District, a UNESCO World Heritage Site. Housed in a 100-year-old bank, it is a statement of wealth, power and influence. The pool is cleverly set into the bank's vault and the top rooms have been converted into spacious suites with rooftop views over the centre of the city.
The Ritz Carlton Vienna: Vienna's edition of the Ritz Carlton brand is a grand affair in the middle of the city with a sophisticated, contemporary vibe. It boasts some enviable assets: a rooftop bar, a 60ft pool and Vienna's best steakhouse, Dstrikt.The Ritz Carlton and Park Hyatt are both members of the Virtuoso network, which allows Simplexity's Travel Managers to arrange special hotel treats and services for guests that book with us.
Where to get dinner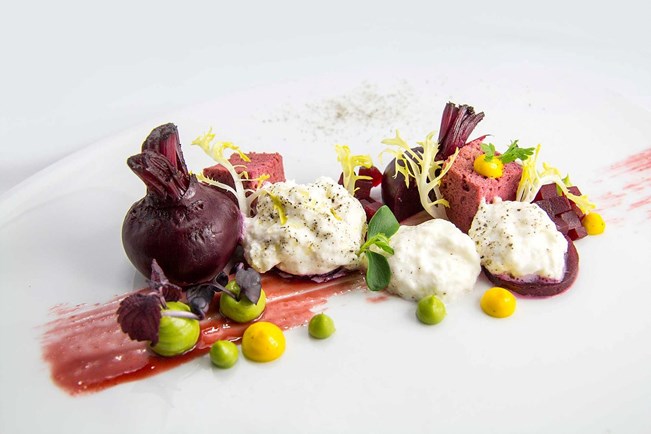 Across the world, German food is a lot less popular than nearby Italian and French cuisines. This, of course, only means there is so much more to discover and tell your friends about.
Vienna is known for its decadent, elaborate cakes, dreamt up to be the perfect companion to a rich, dark coffee. Away from the café snacks, Austrians love their red meat, sausages and cabbage. Tafelspitz, a beef broth with horseradish is a ubiquitous and must-try classic. The dished name for the city, Wiener Schnitzel, is also the national dish of Austria and consists of a thin, breaded piece of veal served with an Austrian salad.
We've asked our local experts about the best places to try authentic Austrian cuisine as well as fresh innovative restaurants while in Vienna.
Walter Bauer: Everything about this place signals that it is an authority on Austrian food: the Michelin Star, the German name and the fact it is in a listed building in the Old Town of the capital. More than anything, however it is the menu, stuffed full of classic Austrian dishes like Leberkäse ('meatloaf') and traditional ingredients like beetroot and veal.There is a particularly good wine-list here and the small number of tables make for an intimate evening in Old Town Vienna.
EF16: EF16 is a fine European cuisine restaurant, choosing classic European dishes then executing them with excellence. Austrian food is well represented here with meals like Wiener Schnitzel or Rinderfilet jumping out of the menu: but here there is always a twist, such as a chocolate chilli sauce to go with the beef and mashed potatoes.French and Italian influence finds a way in through beef tartar and risotto, but the star of the show is the regional produce so relied upon by head chef Christoph Lamprecht.
There is all this and so much more to do in Austria. Our Travel Managers have dozens of recommendations to make sure your trip is unforgettable.
To book your incredible weekend in Vienna, call our Travel Managers today on 0203 535 9290 or email Leisure@simplexitytravel.com.