19th March is World Sleep Day and to mark the occasion the Simplexity Travel team has curated its pick of the most incredible hotel beds from around the world. These stunning specimens are sure to give would-be travellers something to dream about when it comes to planning future getaways. 
The Royal Suite, The Savoy, London
Taking up the entire fifth floor of London's legendary Savoy, the Royal Suite comprises an open-plan collection of rooms that span the entire riverside. Spectacular views are afforded from each of the eight windows, stretching from Westminster to Canary Wharf and encompassing many of London's iconic landmarks – Canary Wharf, the Houses of Parliament and the London Eye among them – and seven bridges. The crowning glory of this sumptuous accommodation is the Savoir bed said to "transcend all levels of comfort currently available." A stately four-poster, it is topped with a hand-crafted mattress made of pure Mongolian cashmere, Latin American horse tail and around 1,600 miles of silk. It takes over 700 exhausting hours to craft these beds – first created for The Savoy in 1905 – and if you'd like to take one home with you, prices for a replica start at a mere £70,525.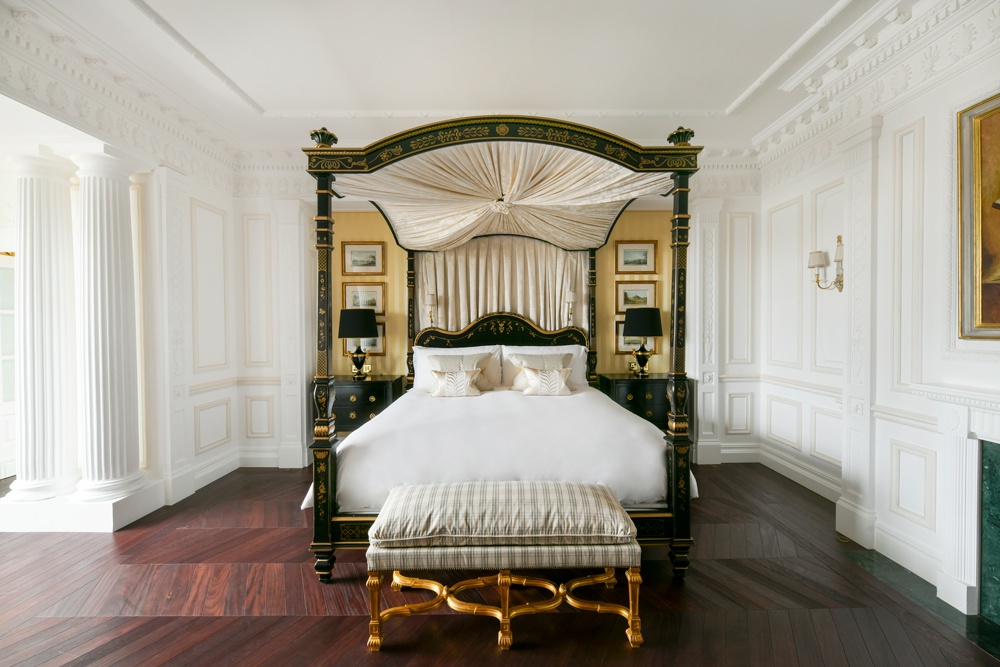 The Yeatman, Porto
The Yeatman in Porto, Portugal is a luxury hotel and spa that also happens to be a haven for oenophiles. Not only can you imbibe from the world's largest collection of Portuguese wine – over 20,000 bottles – but you can also catch 40 winks on a solid oak bed carved from a vat created by port producer Taylor's over a century ago. Located in the hotel's Master Suite 414, so vast is this creation – accessed via stairs from either side – that the room was specially created to accommodate it. If you can drag yourself out of bed, the fully furnished private terrace offers breath-taking views over the historic city centre of Porto and the gardens. The wine theme extends to Caudalie Vinothérapie® Spa with its exclusive skincare products and therapies using extracts from the vine. Here you can indulge in a signature Barrel Bath Experience before exploring the UNESCO-designated Douro Valley.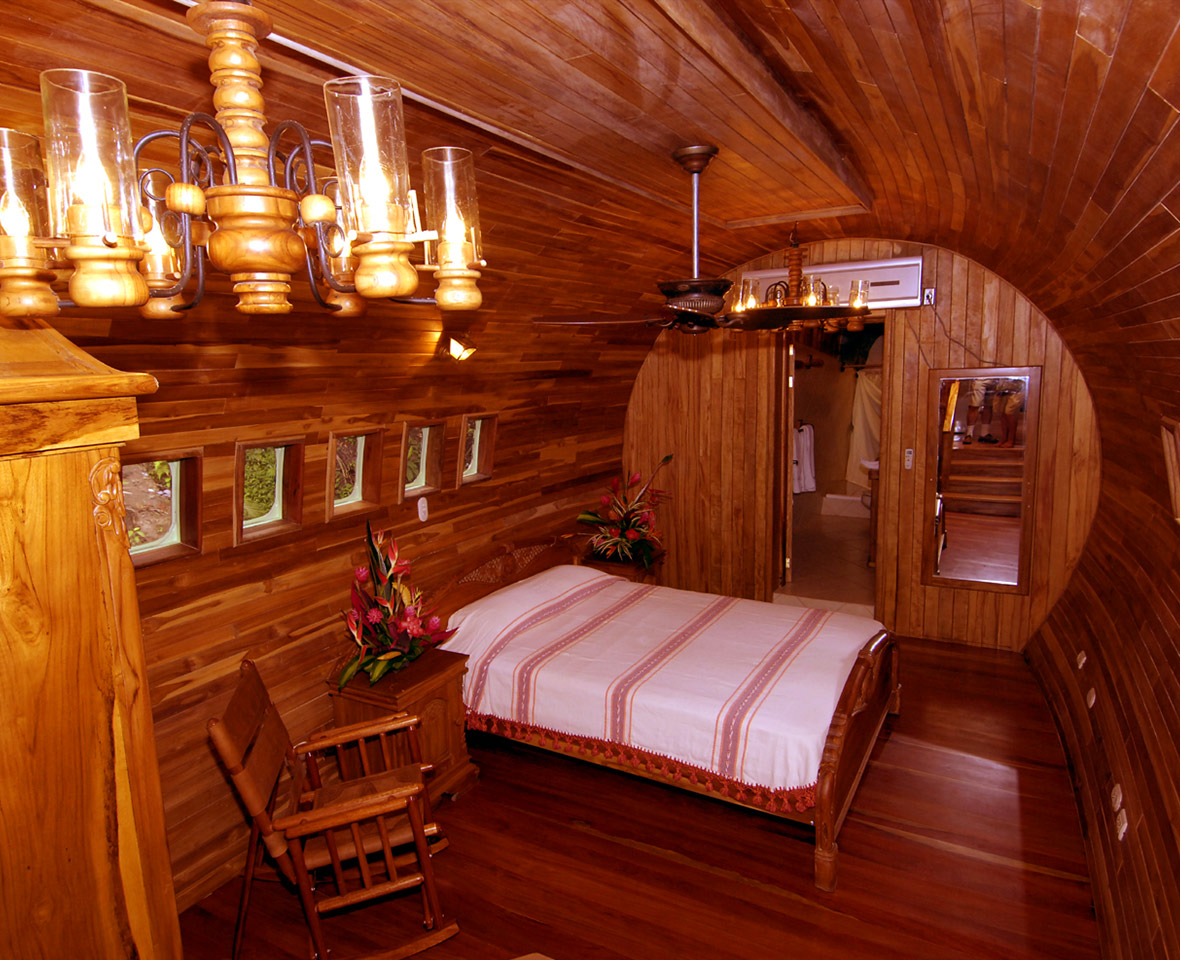 Loisaba Starbeds, Kenya
Arguably the most memorable camp in all of Kenya, Loisaba Starbeds are an African adventure in themselves – handcrafted four-poster beds which sit on wheels and which are rolled out onto raised wooden platforms so that guests can sleep under the endless African night sky. Poised on a rocky kopje, they command sweeping views over an undulating valley and a permanent waterhole, home to a resident hippo family and a main water source for passing game. Designed to complement the surrounding environment, each bed also incorporates a sitting area and open plan bathroom. Guided and hosted by a team of traditional Samburu and Laikipia Maasai Warriors, this is a truly authentic and intimate African experience.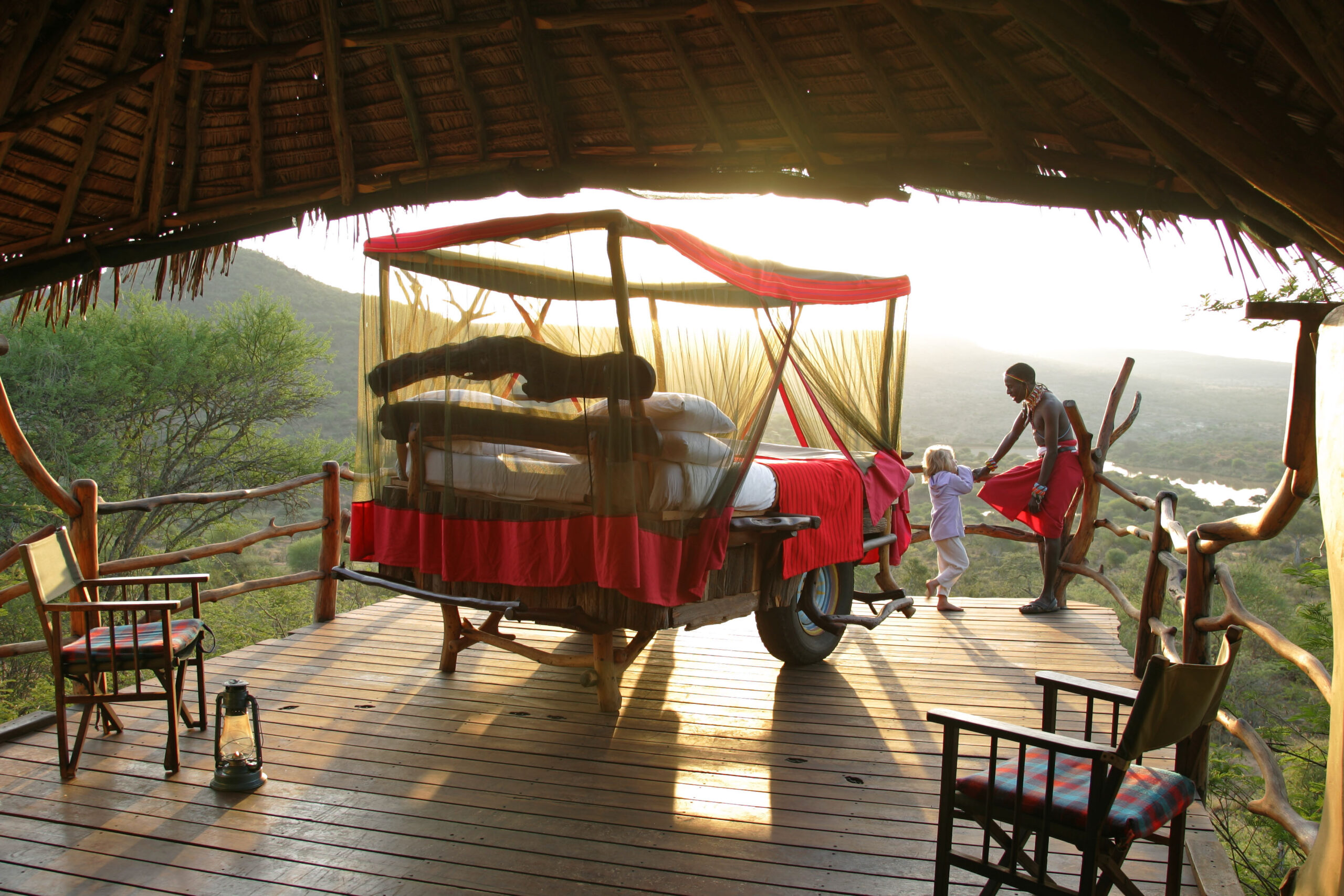 The Conrad Maldives Rangali Island
There is no shortage of hotels rooms boasting sea views, but at The Muraka at the Conrad Maldives Rangali Island you can actually sleep under the sea. Surrounded by water, The Muraka – its name means "coral" – spans two levels and includes two bedrooms, bathrooms, a living and dining room, a relaxation terrace with infinity pool and a pier. What makes this exclusive residence totally unique is the underwater level. Five metres beneath the surface is a bedroom, complete with 180-degree curved acrylic dome, together with a living space and bathroom. Guests enjoy the services of a 24-hour private butler, plus a full kitchen. The full experience meanwhile includes VIP customs clearance, a private seaplane journey and exclusive use of the resort's yachts and speedboat.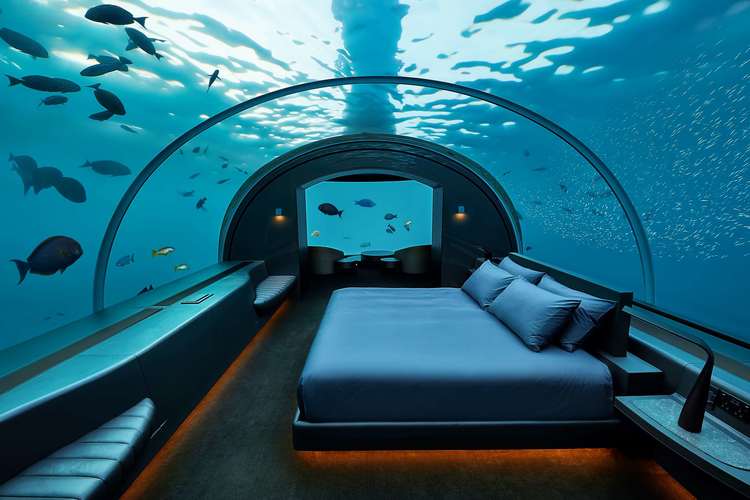 Hotel Costa Verde, Costa Rica
"Still More Monkeys Than People …" is the tagline for the Hotel Costa Verde located in a tropical jungle between the Manuel Antonio National Park and the Pacific Ocean in Costa Rica. But also setting it apart from the competition is the upcycled 1965 Boeing 727 that's been painstakingly converted into a two-bedroom luxury guesthouse. Resting on 50-foot-tall supports, the plane's distinctive fuselage shape remains, but inside it's a different story. Panelled with local teak, the air-conditioned en-suite bedrooms – one with one queen bed and the other with two -are furnished with hand-carved, artefacts from Indonesia. There is a kitchen and a dining area together with a balcony on each wing from which to admire the amazing ocean views. Who says it's impossible to sleep on a plane?