In one of mankind's greatest flourishes of genius, America has brought us arcade bars – where classic arcade games meet great beer. Because although the dawn of consoles heralded the decline of traditional gaming arcades, there is still a big audience for that unique arcade atmosphere, where crowds of strangers become friends and consiglieres for an hour, as they watch you aim for the high score.
Here's our rundown of the best arcade bars in the US…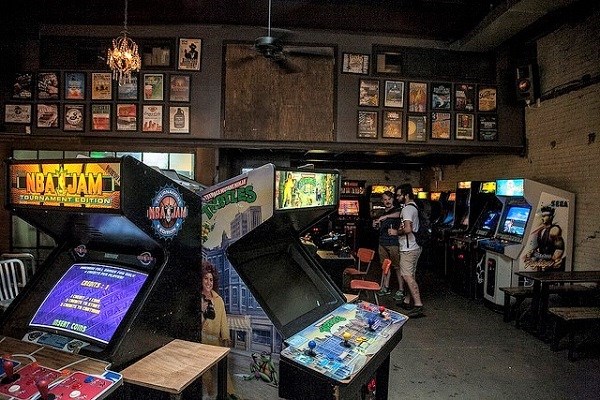 No list could ever be complete without the one that started it all. Opened by four friends in Brooklyn back in 2004, this arcade bar now has a bunch of other outlets across the States. Housed in an old metal workshop, it hosts an eclectic crowd drawn by nostalgia to games such as Bubble Bobble, Mario Kart, Crystal Castles and Donkey Kong. The games are complemented by a range of locally brewed ales, tournaments and tasting sessions.
Ground Kontrol is another forerunner in arcade bar gaming, and of course, nowhere does quirky nightlife like Portland. This place is a celebration of the classic old-school arcade experience, with dozens of games available from Super Mario Bros. to Metal Slug and Paperboy. There's also DJ sets, karaoke, game tournaments and comedy shows, while you can also hire the entire place for your corporate events.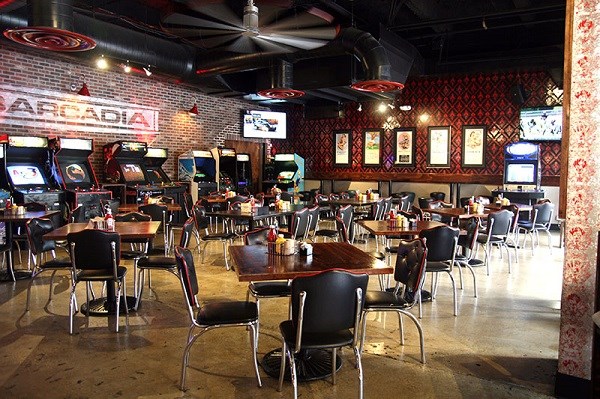 First – a warning, this is one of the top bachelor's party destinations in the Big Easy, so the atmosphere is not always the most refined. That said, Barcadia is definitely worth putting your head around the door if you're passing, especially during the day. You've got classic arcades here from Ms. Pacman to Mortal Kombat, Tron to Missile Command and Big Buck Hunter, plus over 40 craft beers on tap, and many other fun games to play from air hockey to skeeball. The walls are lined with pin-up girls, the food is good, and the staff are friendly – it's not like there's a shortage of things to do in New Orleans but if you have a morning to kill and your thumbs are itchy, Barcadia will suit you down to the ground.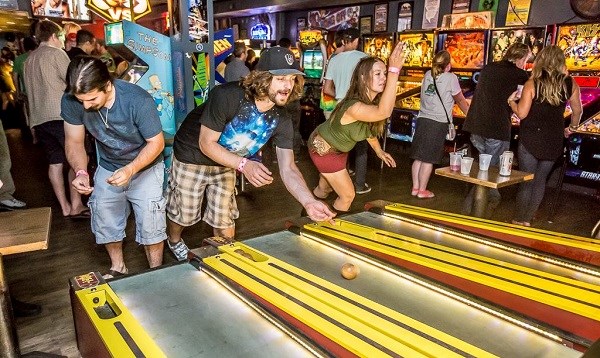 This Colorado arcade bar has a real community feel to it, a place where you can potentially lose yourself for an entire weekend. As well as arcade games and pinball, 1Up has skeeball lanes, Giant Jenga and also a pretty cool vending machine that dispenses craft beer in vintage cans.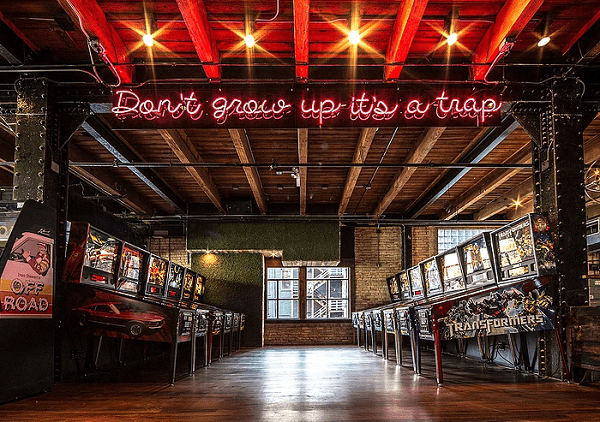 Home to perhaps the finest selection of vintage pinball machines in the world, if you're in the Windy City and you want to get your game on, then Headquarters will push all your buttons. They have a huge selection of beers to choose from, as well as a menu prepared by an executive chef. As an operation, it's a lot slicker and more corporate than most arcade bars, but still a welcome alternative to more traditional nightlife in Chicago and Nashville.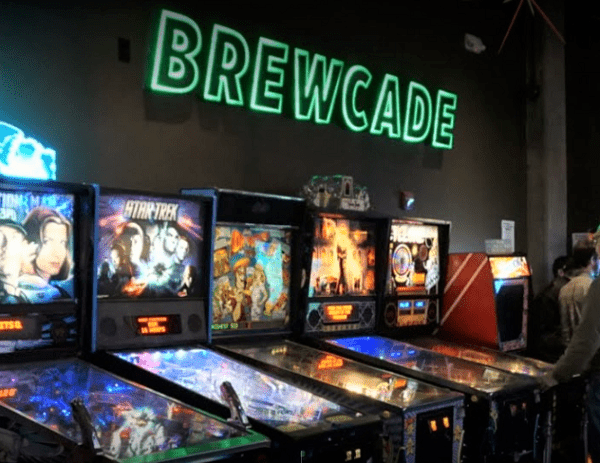 Thanks to a handful of rotating Multi-cabinets, Brewcade, the foremost arcade bar in San Francisco, can offer hundreds of different games. That means that whatever it was that devoured countless hours of your youth to the frustration of your mum and dad, chances are you can find it again here. The other thing we like about this place is the long tables that are ideal for talking to friends or meeting new people while you watch the action. Brewcade supports a raft of local craft breweries and also serves cocktails, slushies and munchies for when you can't tear yourself away to eat.
If you want to take your company to one of these fantastic arcade bars, get in touch with our Travel Managers and we will arrange the whole thing for you. Call us on 0203 535 9290 or email us at corporate@simplexitytravel.com.