Picture the scene. You've worked tirelessly over the past few months to finesse a new client. There have been caffeine-fuelled all-nighters, break-of-dawn business flights and non-stop emails. Paper cuts, pre-presentation anxiety…you've taken it all in your stride. What's more, they've kept stride with you. You're impressing them. It's working. And now here you stand on the brink of greatness. That signature-on-the-dotted-line is so close you can almost see it. You have one last chance to wow them and it all hangs on your response to this expectation-heavy question.
"So, where's good to go out here?"
Relax. We have you covered. Speak to us today to see how we can take the stress out of business trips. From organising complex travel arrangements to suggesting the most zeitgeisty nightlife, we'll propel you to briefcase-wielding glory in no time.
Here are the four best bars to win over clients and seal the deal: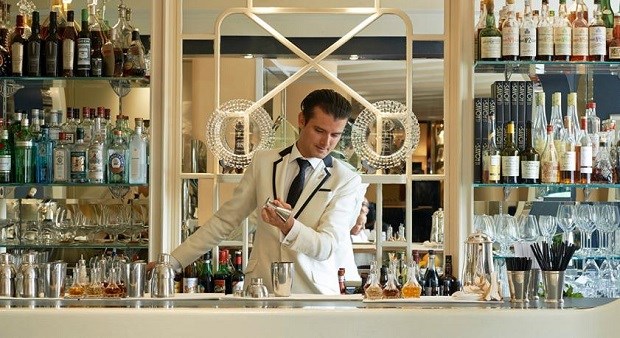 Best for: old-school glamour.
It's comforting to think of the many deals and handshakes the American Bar must have witnessed over its illustrious 125-year history. The businesses brought to life from huddled chats in its art-deco enclave. The ideas watered with the finest cocktails. Indeed, you and your client will just be two more well-heeled movers and shakers to stride across The Savoy's marble atrium and ensconce yourselves at a little table in the Poirot-esque bar. Even the most mundane conversation is imbued with a sense of gravitas in such iconic surroundings. Order two negronis, and you're on to a winner.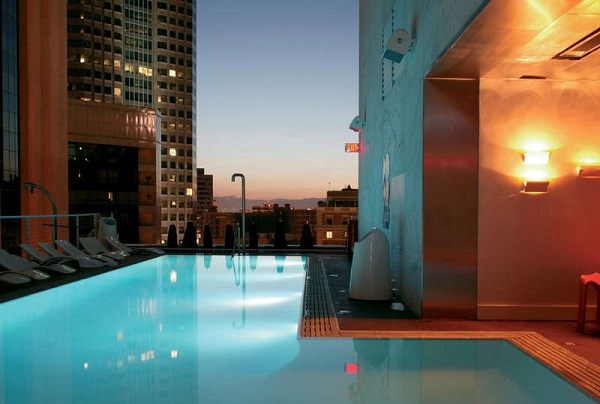 Best for: A party atmosphere
It's important to carefully assess your client. Are they a traditional business type? A carefully starched, neatly groomed individual? The kind that favours a bar where waiters have a condescending attitude, prices are reassuringly expensive and no one speaks over a low whisper? Or are they the kind of anarchic, tech-revolution start-up millennial? You know, all tartan shirts, ping-pong in the office and beer kegs on weekends. It's important not to conflate the two. The former should be treated to Savoy elegance (see point one) and the latter…well, the latter should be given a party. Take them to The Rooftop in downtown LA and watch their giddy excitement over the heated pool, belter tunes, wacky topiary and stellar views convert into ROI for you. Really.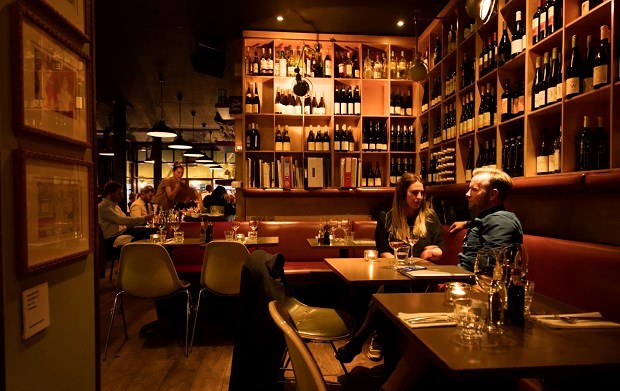 Best for: Non-drinkers
While a business deal may be decidedly more difficult to navigate without the social lubrication of gin, it's not impossible. It just takes a little forethought on your part. They probably don't want sparkling water. They're probably sick of orange juice. Offer them something interesting, something different, and you'll have them in the palm of your hand. We know non-alcoholic drinking in Dublin of all places sounds like a bit of an oxymoron, but trust us on this one. Coppinger Row's delectable array of zesty mocktails – think elderflower, pink peppercorn and lemon – could convert even the most stalwart boozer. Plus, Beyonce's given this place her seal of approval, so you're in good company.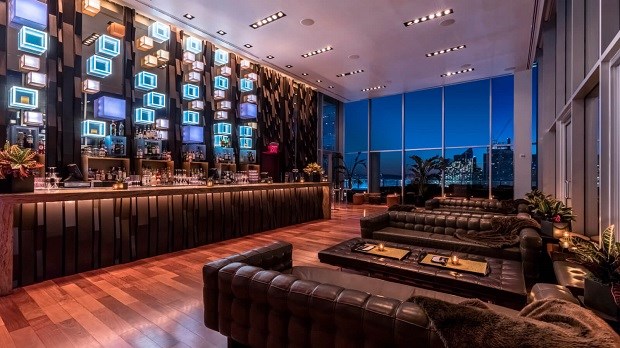 Best for: Views
Not all rooftop bars are created equal. The Press Lounge is very special indeed. A glass-walled interior space and expansive, shrub-lined outside decking, means you can enjoy jaw-dropping panoramic views in the depths of winter and the height of summer. And what views they are. Perched on the 16th floor of the Ink48 hotel, the bar presides over the vertiginous skyscrapers of Midtown and the slow-moving Hudson river. Try some cheese and crostini washed down with a seasonal cocktail. Sublime. If this high-rolling sleekness won't persuade your client to buy, buy, buy – we don't know what will.
Simplexity can help you book all your travel arrangements from flights and events down to accommodation and restaurants. Talk to one of our dedicated travel managers on 0203 535 9290 or visit https://simplexitytravel.com/services/business-travel/corporate-travel
All you have to do is work on your winning smile and ooze the schmooze.