With the Easter holidays just around the corner, it's certainly time to have a think about where you'd like to spend that well-earned time off. Whether it's for your new family, you and a friend or just solo, we have some of the best places in Europe to spend Easter this year.
From Paris in the springtime, a Viennese boat ride on the Danube or a hike on England's rolling hills, you're sure to find something to inspire your Easter holiday.
Paris, France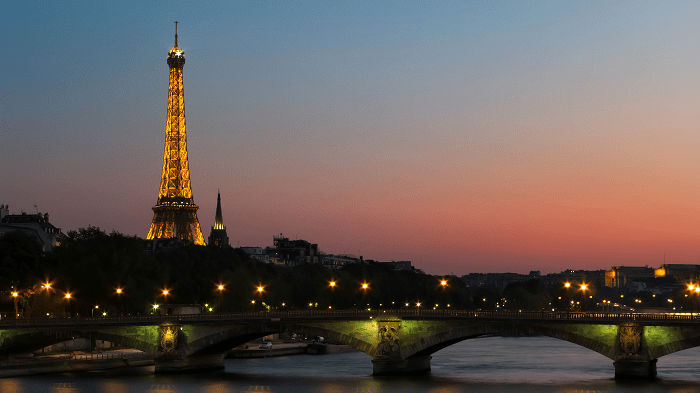 As Audrey Hepburn once said, 'Paris is always a good idea', and what could be better than Paris in the springtime? The 'city of lights' looks particularly lovely in March, April and May when the cherry blossom trees are decked in soft pastel pinks, leaving their confetti-like blossoms all about the city streets.
Paris is a city to see and be seen, especially when it comes to the unrivalled café culture. Go to Les Marais for a true taste of Parisienne life. Have a café au lait on one of the many bistros and cafes that line the streets or take in a small glass of vin rouge with some traditional French cheeses and breads to nibble on.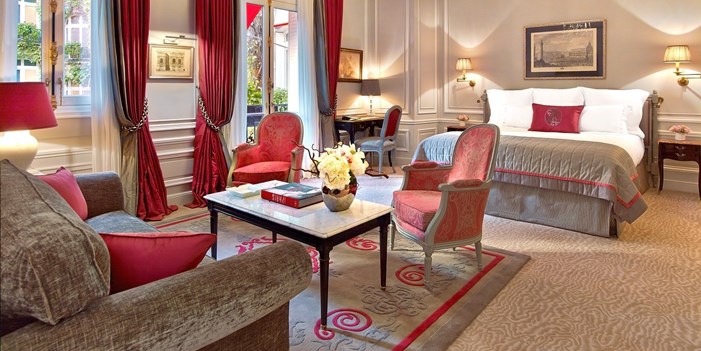 Ideally located a few steps from the Arc De Triomphe and the Eiffel Tower, this 208-roomed hotel is a jewel of Paris luxury hotels. Since opening in 1913 this grand hotel offers two types of décor, from Louis XVI and Regency style on the first six floors with art deco on the top two floors. And for fans of Sex & The City, this is the hotel Carrie Bradshaw stayed at during her trip to Paris in the last series' penultimate episodes.
Seville, Spain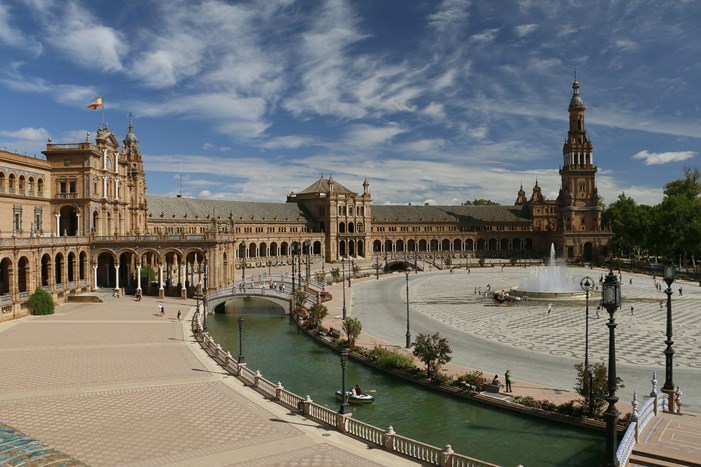 Seville is the capital of Spain's Andalusia region and is world renowned for its flamenco dancing, particularly in its Triana neighbourhood. This southern Spanish city is drenched in glorious sunshine throughout most of the year, making it general a safe bet for good weather whenever you go. Along with sunshine, you can also see the ornate Alcázar castle complex, built during the Moorish Almohad dynasty, and the 18th-century Plaza de Toros de la Maestranza bullring. The Gothic Seville Cathedral is the site of Christopher Columbus's tomb – ideal for history buffs. Seville's Holy Week celebrations run from April 9th-16th making this a prime location for those who truly want to celebrate Easter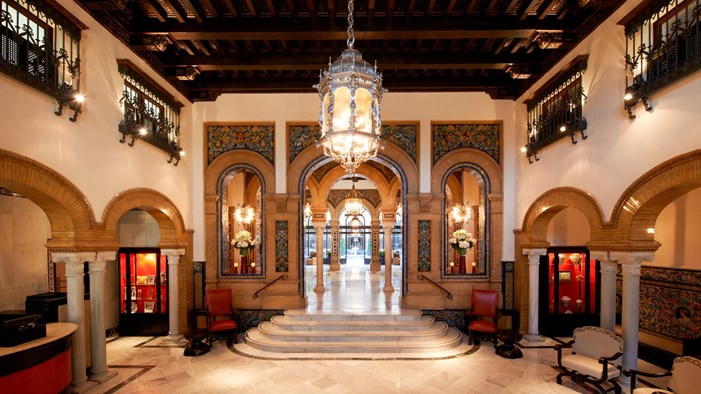 This luxury hotel reopened in 2012 to much fanfare, with an extensive $25 million renovation which updated the 151 guestrooms and suites with custom furnishings with a blend of Moorish, Andalusian and Castilian styles. The hotel's Bar Americano has a distinct art deco flair and after your drinks, you can have dinner at the Restaurante Taifas. A decadently delightful hotel.
Vienna, Austria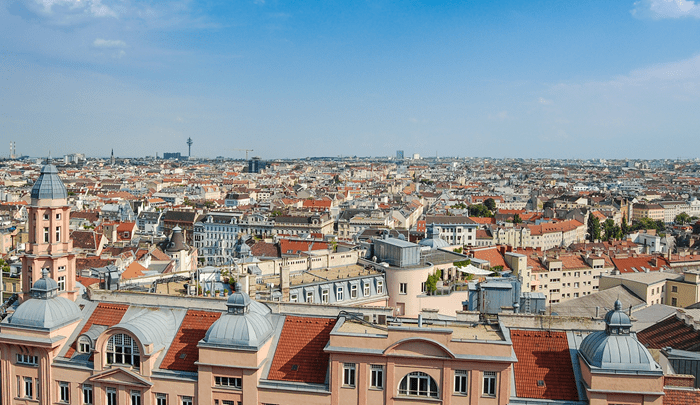 Austria's capital of Vienna lies on the banks of the enchanting Danube River. This important cultural hub of Europe has influenced such important people as Franz Schubert, Sigmund Freud, Wolfgang Amadeus Mozart and Johann Strauss II. Once you walk along the banks of the Danube, around the city's Schönbrunn Palace and in the old town, you can see why people have been inspired for centuries. Vienna is home to many museums for history lovers and there are hundreds of cafes to have a coffee and a slice of the world famous achertorte.
One of the other things to see in Vienna are the beautiful parks. In spring the city is in full bloom with many public gardens showing their finest flowers. One such park is the Stadtpark, a large municipal park that extends from the Ringstraße in the Innere Stadt first district up to the Heumarkt in the Landstraße third district. Scattered throughout the park are statues of famous Viennese artists, writers and composers giving you even more a feeling of the cultural importance of the city. Take in the city from a different view with a relaxing boat ride along the Danube River and pass top attractions like the KunstHausWein and the Prater.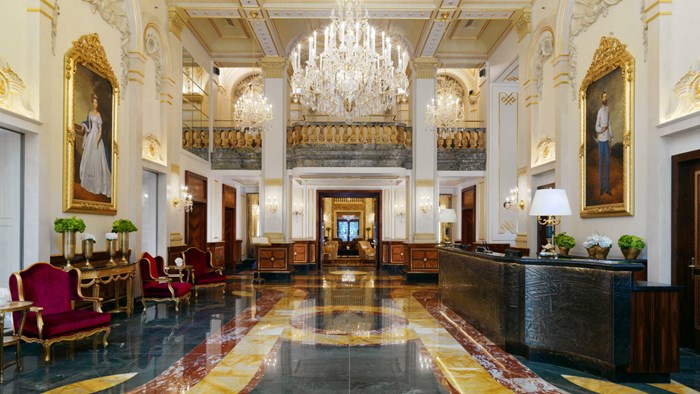 The palatial Hotel Imperial is beyond opulent with its sumptuously furnished suites. Opened in 1873 and located in Vienna's city centre, the hotel offers guests a gracefully restored café, with Viennese culinary classics along with light variations of Austrian-style cooking with a modern gourmet twist. Famous for its impeccable service and decadent atmosphere, The Hotel Imperial is a must for those who want to experience old world European luxury.
The Lake District, England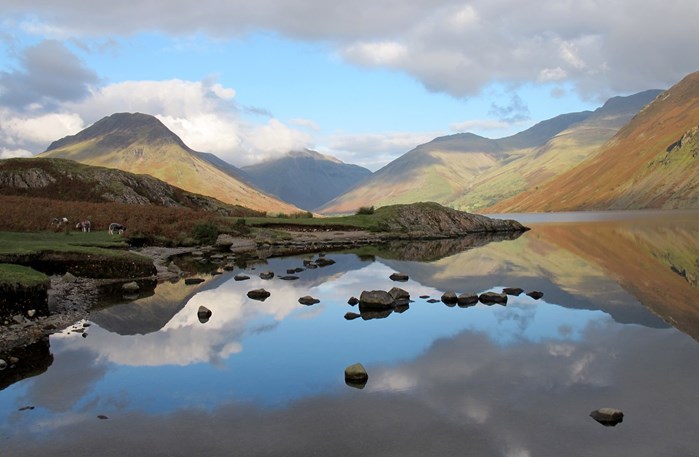 Explore England's largest National Park this Easter holiday with a trip to The Lake District, which – based in Cumbria – is home to England's highest mountain Scafell Pike. The breath-taking sights of some of the best of England's countryside will invigorate and inspire you. Whether your passions lie in taking in the rolling hills with a hike or a boat trip on the famous Lake Windermere, there is something here to suit all tastes.
For those with a love of classic English literature, a visit to Ullswater, the second largest lake in the Lake District, is a must. William Wordsworth's "I Wandered Lonely as a Cloud" was inspired by the sight of daffodils on the shores of Ullswater in 1802.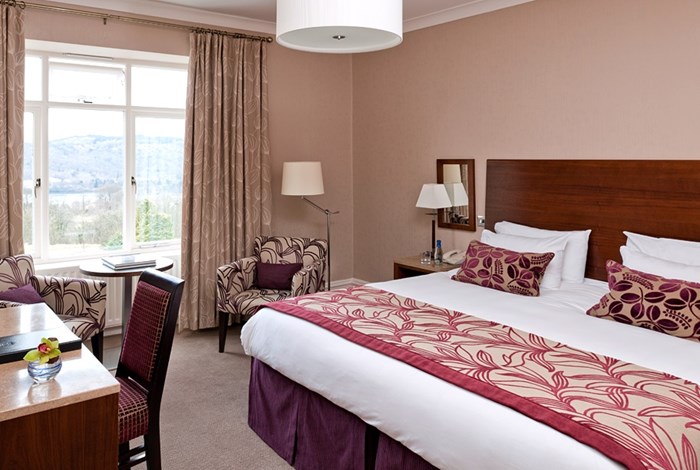 Linthwaite House, is one of the most luxurious hotels in the Lake District. Awarded 'Most Excellent Country House Hotel' by Johansens and placed in the top 200 hotels of the UK by the AA, this exquisite hotel is located in 14 acres (5.7 hectares) of established gardens and well-maintained private woodlands. Set on a hilltop overlook the beautiful Lake Windermere, the boutique hotel has 30 rooms making this a perfect destination to rest your head after taking in the refreshing English country air.