The Greatest Golf Experience
Amanera- Luxury in the Dominican Republic
The ultimate golfing experience, the Amanera in Rio San Jan has to be seen to be believed. Situated within more than 2,170 acres of Caribbean jungle and dazzling beaches, The Amanera is as close to paradise you can get. The golf course has the same effortless luxury as the hotel, set over 370 acres of stunning coastline this 18-hole course is the most spectacular course you will have seen. 10 holes are directly on the ocean and stunning views from every hole, the Amanera is one of the premier Caribbean golf courses.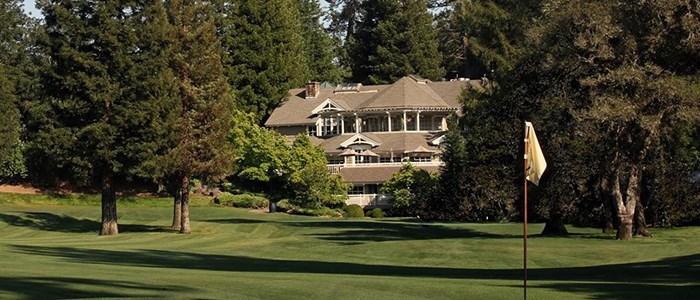 As much as you may want to spend every hour on the course, the Amanera is a stunningly modern hotel with 25 exclusive rooms with unobstructed ocean views. Overhanging eaves shade expansive terraces with outdoor dining and lounging areas, while inside, the floor-to-ceiling glass doors lead to rooms with panoramic views of the ocean and surrounding jungle. Every room features lofty ceilings and warm wooden finishes, while a selection offers a private swimming pool. As with all our hotels Simplexity Travel Management can offer outstanding deals and amenities so get in touch today to experience golf but not as you know it.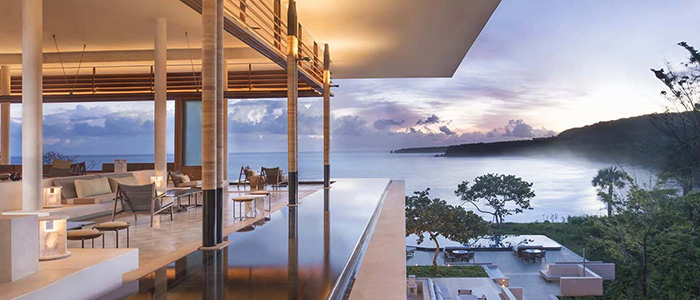 Hotel Royal Evian – FREE round of golf at Europe's leading championship golf course
The Hotel Royal is located in Evian-les-Bains, France, on the shores of Lake Geneva at the foot of the French Alps. It may only be an hour's drive from Geneva international airport but you will feel like you've been whisked away to another world. The hotel reopened their doors in 2015 after an extensive historic renovation to every one of their 150 rooms and 7 private suites then went on to be voted "Europe's leading luxury golf resort 2015" at the World Luxury Hotel Awards. The course is 18-holes (6,595 yards, par 72) and used for Major championships, one not to be missed!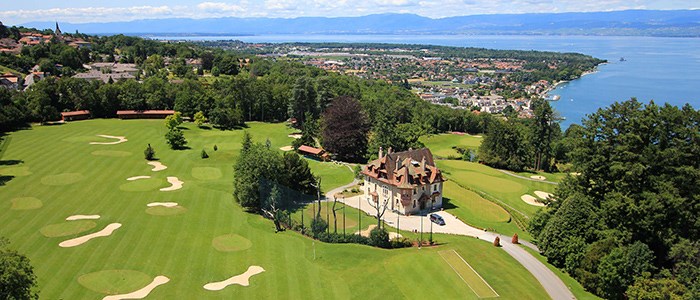 After a long day on the links treat yourself to a relaxing massage aimed to improve your strength and flexibility, this hotel is the perfect combination of golf and wellness, in picture-perfect seclusion. By booking through Simplexity we are able to offer you a complimentary round of golf for up to two people, per room, including greens fees and cart rental, once during stay. This is the perfect get-away in Europe that will meet every golfer's expectations and more.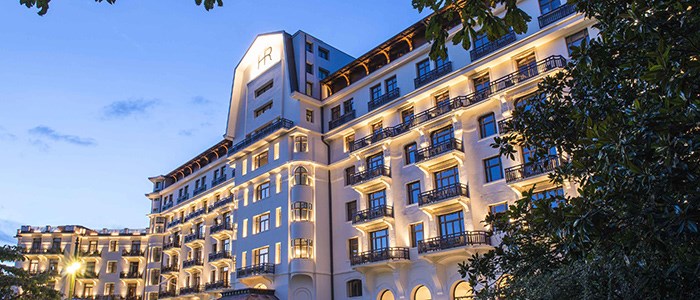 Meadowood, Napa Valley where the wine comes second.
When you think of Napa Valley naturally you may immediately think of wine but hidden within two-hundred-fifty private acres in the heart of Napa Valley is the Meadowood resort. Featuring a beautiful 9-hole walking golf course, offering immaculate playing surfaces and perfect golfing weather all year round for every level of experience. Opened in 1963 the course features 2,021 yards of golf from the longest tees for a par of 31. We highly recommend taking a moment at Hole 6 to enjoy the remarkable views as you tee off one-hundred feet above the earlier fairways, but prepare yourself for the challenging finishing hole at 177 yards over two ponds.
The Meadowood Napa Valley isn't just a perfect escape for golfers, it also features "The Restaurant at Meadowood" a 3 Michelin star restaurant on the property, described by the Michelin guide inspectors as "the kind of place that leaves you speechless". This is the hotel for both the golf and wine enthusiast with something for everyone.
If you are interested in any of the above please get in touch with us on 0203 535 9290 or email leisure@simplexitytravel.com .