Valentine's Day is not far off and many are looking to secure that perfect way of showing their partner that they care. With modern life often getting in the way of down time it can be hard to find the time to get away, so why not book a luxurious suite and take the romance factor up a notch with one of these romantic luxury suites in London?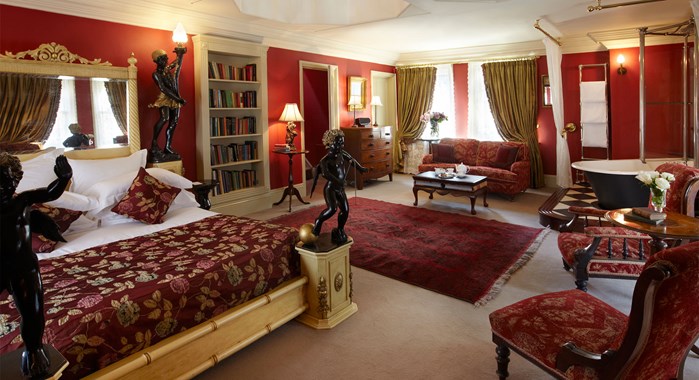 The 'Rook's Nest' is The Rookery Hotel's premier suite. Located in the 'Soho of the East' The Rookery's 'Rook's Nest' is a two-storey penthouse with views over St Paul's and The Old Bailey, bedecked in luxurious furnishes and elegant, golden ornaments. The deep red interiors create a real sense of passion, making it the perfect place for two love birds to nest. The hotel is close to a host of romantic eateries offering fine dining options, giving you a complete amorous suggestion.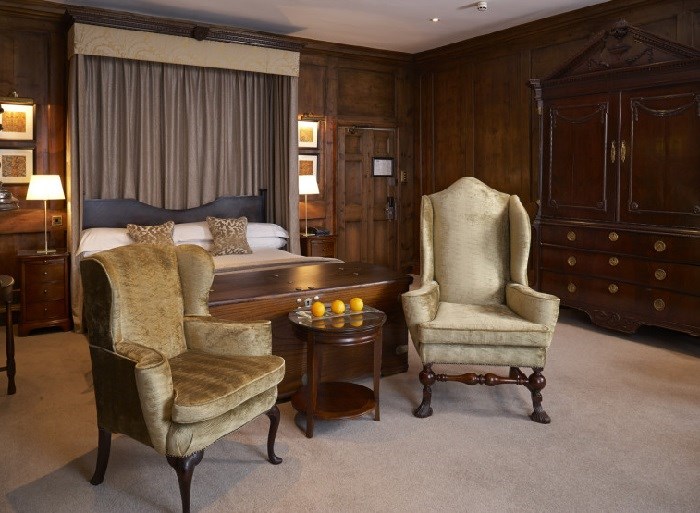 Situated close by the River Thames and Winsor Castle, a short train ride or hour's drive from London, the Sir Christopher Wren Hotel makes for an idyllic romantic retreat location. Fitted with plush interiors including a lounge area, a suite here is truly something to enjoy and not just as a pit stop.
The River view suites offer sights of the Thames adding to the relaxing yet romantic ambience, whilst the spa treatments, outdoor jacuzzi and sauna allow you the perfect chance to get reacquainted with your partner. Take a romantic evening walk along the Thames after dining at one of the fantastic restaurants to complete your Valentine's stay.
Simplexity's Richard Smith says: The Sir Christopher Wren suite is my favourite here. A solid wooden four poster bed sits in a very spacious and classically English bedroom. With wooden cladded walls and even and old fire place you will find it difficult to find a better place to snuggle on Valentines.
Steeped in old world elegance, The Dorchester is an iconic hotel of London.  Located across Hyde Park, this 1931-built hotel was a firm favourite of Elizabeth Taylor for many years. Why not continue her love affair with love and indulge in a suite at The Dorchester? The Dorchester suites boast king size beds with luxury linens and fresh flowers creating a perfect romantic setting. On welcoming you will a receive a bottle of Laurent-Perrier Rosé champagne, an ideal start to your Valentine's experience whilst the private bar available gives you no reason to leave the private suite. The suites truly will be a home away from home complete with living room to while away the hours in comfort.
Simplexity's Richard Smith says: Not only does The Dorchester personify luxury at its utmost, but I have always found it to be one of the most romantic hotels in London. The low level lighting and elaborate decorative style will draw the eye of even the most seasoned luxury guest. It really is quite exquisite.
Our Travel Managers are ready to inspire you with Valentine's day ideas, so do get in touch with us on 0203 535 9290 or use our handy contact form here.