On a long-haul flight, technology often equates to comfort. Whether it is the latest in-flight entertainment, high-speed broadband or food preparation innovations. Your plane's technological amenities are an important part of your experience, enabling you to relax and enjoy the journey or concentrate harder on your work – depending on what your needs are at that certain time.
What does that mean? Tailored suggestions will become the norm, as computers cross-reference your online search preferences, helping flight attendants to prepare you the meal of your dreams and deliver a seamless service. Your in-flight entertainment could also be organised according to the things you mention on your social media profiles.
So what can we expect from the planes of the future? According to our Corporate Travel Managers,, the way you fly in the future will be dramatically different.
Windowless and Limitless
Many predict that windowless planes are just around the corner. The benefits of windowless technology are immediate and many, with a thinner fuselage providing the traveler with greater room for more luxurious seating.
Windowless planes will also be lighter, reducing emissions, and would be safer as a result of the fewer parts in the plane's body. The truly exciting thing about this technology is that it allows flexible LED screens to be fixed into the cabin walls.
These would be able to project live video from the outside of the cabin for an expanded view and sense of freedom. They could also display films, create an additional canvas upon which you can work, and even show popular skylines from across the world. You will not have long to wait for this technology. When it arrives, speak with Corporate Travel Manager, Leona who will organise your flight.
Fully Bespoke Travel
At Simplexity, we know our clients demand exceptional service, so we ensure we deliver it 24/7. In the future, a traveller's flying experience will be tailored fully to their personal interests and preferences using predictive search and biometric scanning, as well as a personalised in-flight experience, customised to your individual wants and needs.
Ahead of the times, Etihad are already offering a bespoke tailored service called The Residency (their re-imagined version of first class) on their A380 flights.
Etihad's The Residency
The Residency provides you with a tailored, fully-bespoke flight of the highest quality, and is the ultimate in high-end luxury. At the moment they offer this option on flights from London to Abu Dhabi and Sydney, although we expect to see this option role out to other destinations soon.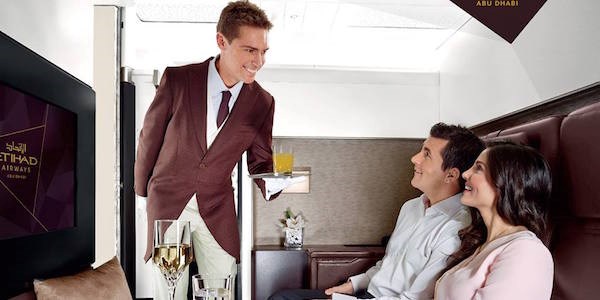 The Residency is a 125sq. ft. suite, with a living room, separate bedroom and an ensuite bathroom, featuring a two-seater reclining sofa, a retractable ottoman (upholstered by Poltrona Frau), a 32" TV, a superior double bed, full-height shower, personal inflight butler, a personal chief and limousine transfers. If you really want to impress your clients, this is the way to do it. You will be looked after from beginning to end and if you book in advance Etihad will customise your suite down to the finest detail, even stocking your preferred toiletry brand.
If you are interested in flying The Residency, talk to our Corporate Travel Managers  who can talk you through the finer details of what is on offer and book your flights for you today.
A One Hundred Per Cent Green Flight
With a seven-fold increase in the amount of air traffic expected by 2050, planes will need to be greener. Elon Musk, entrepreneur and CEO of Tesla has predicted that once batteries are capable of producing 400 watt-hours per kilogram (Wh/kg), electrical transcontinental aircrafts become 'compelling'.
This would greatly lessen the ethical burden of flying. At the same time, you would be able to enjoy the same high level of excellence in service and overall quality you have come to expect.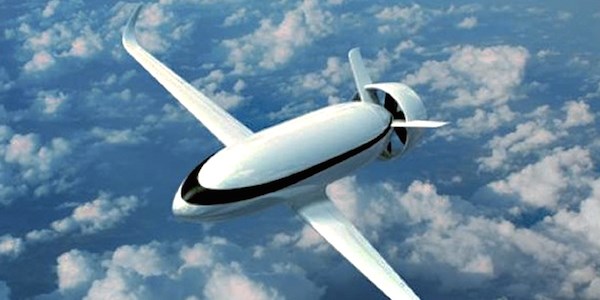 A 70 per cent reduction in cost of lithium-ion batteries is expected for 2025. This, alongside the fact that practical lithium-ion batteries were capable of achieving energy-densities of 113Wh/kg in 1993 and are now approaching 300 Wh/kg, means 400Wh/kg should be achievable in the coming decade, enabling you to fly in green-style.
While these technologies are not all quite available just yet, at Simplexity, our Corporate Travel Managers will ensure your flight is exceptional. Speak with us today by calling us on 0203 535 9290, or by emailing us on info@simplexitytravel.com, and requesting the attention of our Travel Managers.