Exploring the world – whether for business or pleasure – probably requires that you spend a lot of time in the world's best airports. Whether you're at Beijing Capital or London Heathrow, spare a small amount of your time to visit the duty-free.
If you enjoy whisky, either as a casual drinker or as a connoisseur, you are guaranteed to find something to satisfy your taste. In this guide, our London Corporate Travel Managers provide some of the best brands to ask for.
1. Johnnie Walker 'The Gold Route'
Perhaps one of the most famous whisky brands around the world, Johnnie Walker is a label you can trust. As part of 'The Explorer's Club Collection', 'The Gold Route' is only available in duty-free shops in one-litre bottles.
As a medium sweet, banana and pitahaya-scented blend, this whisky will make you feel as though you are somewhere in Latin America. On the taste, you will also experience some vanilla and caramel hints, with Johnnie Walker's trademark gentle smoky flavour.
2. Glenfiddich 125th Anniversary Edition Single Malt Scotch Whisky
This is a serious piece of whisky history. The heritage of Glenfiddich goes back years – 125 to be precise, ever since the first spirit ran from the copper stills at Glen of Fiddich on Christmas day, 1887.
Now you can be part of that incredible heritage with this 43% classic single malt. The deep smoke taste that you get from this whisky comes from its unique marriage of peated Glenfiddich whiskys matured in European oak casks. Find it at the duty free and savour a real Scottish success story.
3. Ballentines Finest Whisky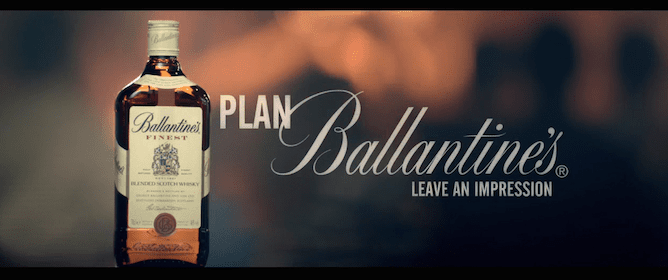 This 1-litre blend from Ballentines is a triumph of balance. No doubt a modern classic, this whisky is made to excite delicate pallets with an incredible blend of 50 single malt whiskies. With an original flavour, no single one of the malts will come through stronger than the others.
The Ballantine flavour is dependent on the 50 single malts, which are in turn dependent on 4 single grains – the fingerprint malts from Miltonduff and Glenburgie in particular. Full of subtle, yet complex flavour, this is a drink for experienced whisky drinkers.
4. Macallan 1824 Estate Reserve Malt Whisky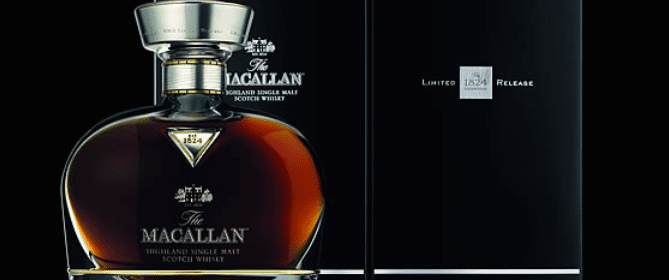 If you are looking for a Sherried single malt whisky, this is the drink for you. Part of the 1824 collection this is a drink with extreme character.
This single malt includes some traditional Sherry-seasoned hogshead casks, specially reserved for this drink. When you approach the drink, your nose will be graced by the aroma of honey, toffee, pears, peaches, nuts, raisins and vanilla. The result is a smooth, powerful blend that hits your palate with a full range of flavours for you to savour.
5. Royal Salute 38 Y.O. Scotch Whisky
On a really special occasion, it is worth treating your palate, and there is perhaps no better way than to have a drink of the Royal Salute. An exceptional blend of extremely rare whiskies, our London Corporate Travel Managers consider this to be the best premium blended Scotch whisky.
Created by the Chivas brothers to celebrate the coronation of Queen Elizabeth II, it is rich in both colour and taste, with a distinct golden colour, and a balanced fruity, floral and smoky fragrance. With a long, warm finish, this is the perfect long haul flight whisky.
Those are just a sample of the fine whiskies that you can find in the world's duty-frees. For more advice on what to buy and where to buy it, speak to one of our experienced Corporate Travel Managers today.