As a discerning, experienced traveller, it's likely that you have an eye for detail. This means that every element of the journey contributes to the overall experience, including the airport lounge.
Simplexity's leading business travel managers have come together to pitch their top five airport lounges on the planet, with our top pick revealed last.
5. Japan Airlines First Class Lounge, Tokyo Haneda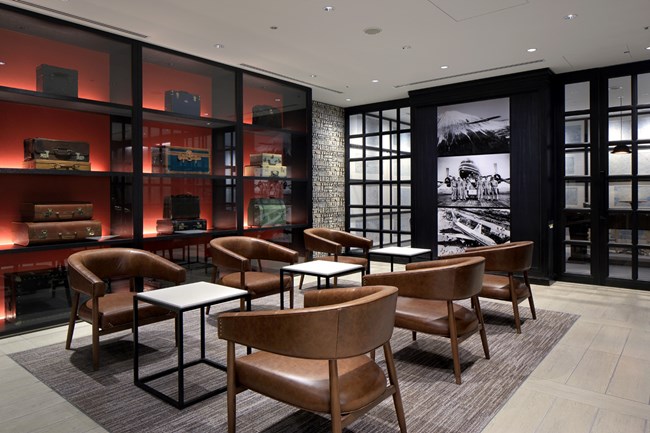 Japan Airlines only opened their stunning new First Class lounge this year, affectionately labelling it the 'RED Suite'. Designed to be a complete escapist utopian, the airport's newest luxury lounge enables guests to forget that they are in an airport for a few hours before they fly.
Instead, they can enjoy the 'Gentleman's Club'-style interiors that marry classic sophistication with contemporary chic, delivered with an authentic eastern flavour.
With bowler hat lights, a shoe-shining butler, table football, a champagne room and vintage navigation maps adorning the walls, you will have a truly immersive experience.
4. The Bridge, Cathay Pacific lounges, Hong Kong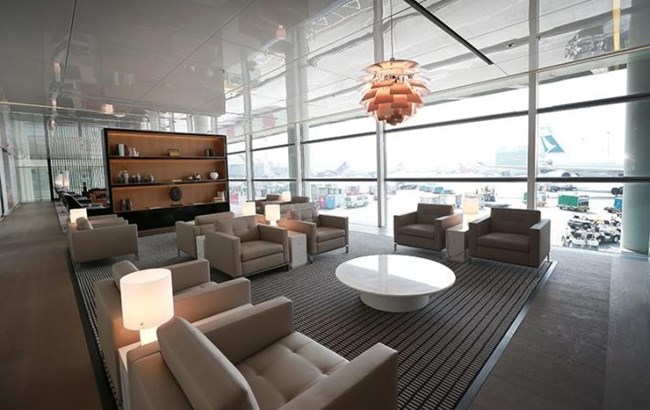 Built on the manmade island of Chek Lap Kok, Hong Kong International airport is a genuine wonder of the world. On top of that, it sports one of the most fantastic airport lounges in the world.
Cathay Pacific – Hong Kong's flag carrying airline – has five lounges at the airport, but the finest is called The Bridge. In two sections, the guest is forced to decide between two slightly different experiences. However, with its marble work and soft furnishings, this lounge is as classy as it comes.
Ultimately, though, it is the high quality level of service that sets this lounge apart. Every staff member is delighted to see you, and will not stop until you are completely happy.
3. British Airways Concorde Lounge, London Heathrow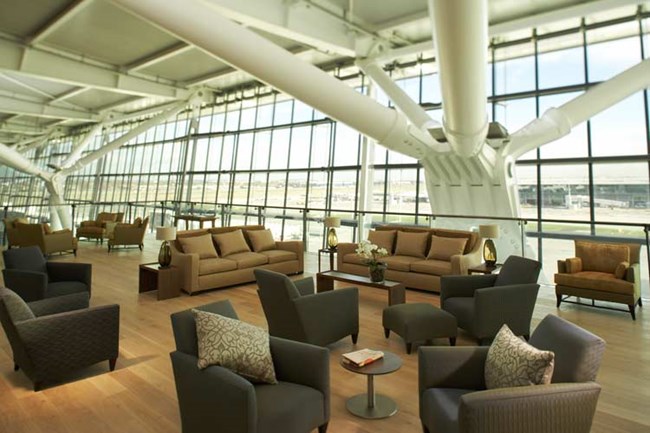 Heathrow is the UK's biggest airport, and the home of the UK's most popular brand British Airways. British Airways prides itself on its presentation and brand image, and its First Class Concorde Lounge is a perfect example of this. With its fine dining restaurant, boasting an extensive food and wine menu that is of an extremely high quality, First Class guests will get a world-class experience from beginning to end.
For a pre-flight pampering, British Airways is collaborating with Elemis Spa to deliver their Travel Spa, meaning guests receive a complementary 15 minute treatment before their fly, ensuring they look and feel their best for their journey.
2. Finnair Premium Lounge, Helsinki, Finland
Finland is known as a clean, healthy, forward-thinking country, and Finnair's Premium Lounge in Helsinki airport epitomises this with its clean, ultra-stylish, ultra-white interiors, its wall of Apple Mac computers, and its childrens' play area.
As well as a staffed bar, the lounge includes a Finnish sauna for those looking for a real, authentic experience. With elegant Scandinavian design, an inclusive environment and unique services, the Finnair Premium Lounge wins our vote.
1. Qantas First Class Lounge, Sydney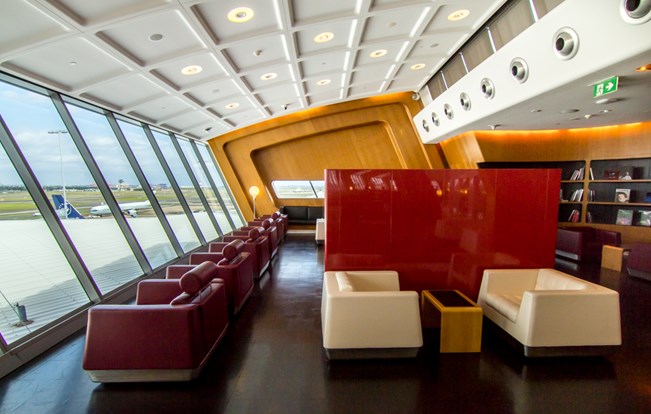 Australia's largest airline, Qantas has opened a number of different lounges this year alone, and their Sydney addition is our number one airport lounge experience in the world.
Designed by the Creative Director at Sébastien Segers Architecte DPLG, Marc Newson, the flagship lounge at Sydney airport manages to present itself as a timeless, classic and hedonistic experience.
With a spa that offers a 50-minute, full-body massage surrounded by a living wall of lush greenery, and a restaurant serving Australian cuisine from a menu designed by Neil Perry (of Rockpool restaurant fame), this airport lounge experience might actually be better than the destination you are heading to.
If you'd like to speak with one of the London business travel managers at Simplexity about the airport lounges they would recommend for your trip, get in touch today.