Life at the top of the world sure has its appeal.
If getting the best views is important to you when you're on holiday, we think you'll love these luxury experience ideas. Get in touch with one of Simplexity Travel Managers today and we will arrange all of this and more for you.
Highest Ski Resort
Jade Dragon Snow Mountain, close to the ancient city of Lijiang in China, is – at an elevation of 4500-4700m above sea level – the world's highest ski resort.
The resort features several pristine runs for intermediate skiers that can handle the altitude, not to mention stunning views of alpine lakes and glaciers all around. The nearby Amandayan resort offers some of the most exquisite luxury accommodation in this part of China.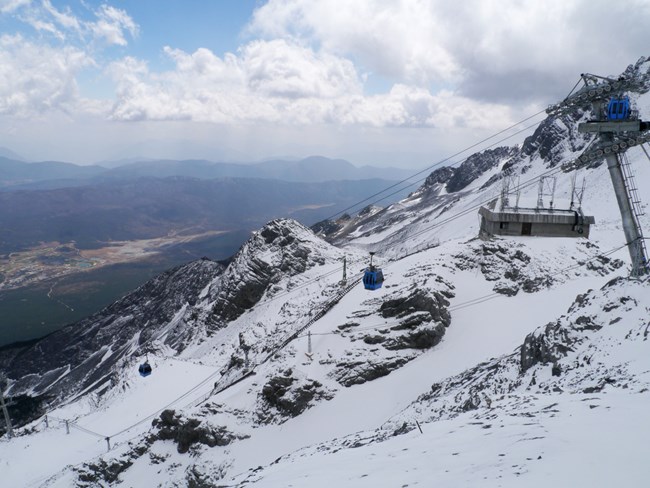 Highest Treehouse
In the treetop canopy of Nam Kan National Park in Laos, rare gibbons make their home. One of the most popular eco-experiences in the Laotian rainforest, seeing these primates in their natural habitat requires trekking and an overnight stay.
Where better to do so than the world's highest treehouses, rising up to 40m above the forest floor and designed with comfort and authenticity in mind? This is a valuable conservation project, and one of the most unique 'hotels' you're ever likely to stay in.
Highest Dining Experiences
We've included this experience in our the list not because 'Dinner in the Sky' is the highest restaurant in the world, At.Mosphere in the Burj Khalifa takes that accolade, but because these surreal meals take place in dozens of countries worldwide, from Australia to Russia, so you can try it wherever you're staying. You'll be strapped into your seat at a table on a specially designed platform, then gently hoisted far up into the sky on a crane to be served a gourmet meal prepared by the world's best chefs. Perfect for special occasions or corporate entertainment with a difference!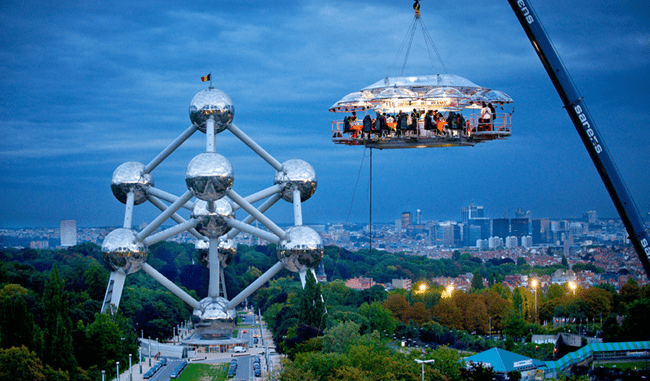 Highest Plane Flight
Before it was decommissioned, Concorde would fly at up to 60,000ft – but watch out, because it's possible supersonic jet travel might be on its way back.
Today, the highest you're likely to get in most private jets such as the Gulfstream G650 is about 51,000ft, which is still pretty incredible. But if you really want to get as high up as you can, book yourself a parabolic flight with Zero-G. Their modified Boeing 727s reach an altitude of 32,000ft horizontal to the horizon, then gently "push over" so that you experience the feeling of zero-gravity for about eight minutes. Undo your seatbelt, and float around the cabin like astronauts – an unforgettable feeling.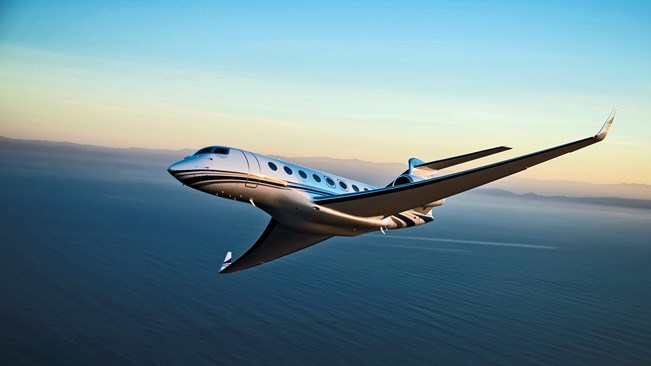 Highest Sky Dive
For extreme adventurers, the HALO (High Altitude, Low Opening) skydive is the ultimate rush. You'll need oxygen, a special flight suit and a good head for heights as you take a tandem leap from 30,000ft. In fact, you are so high up that as you exit the plane, you can make out the curvature of the Earth, and you'll be freefalling for around two minutes.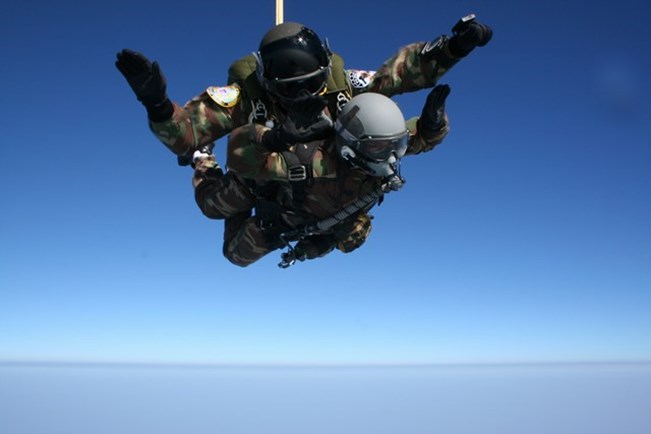 The sky's the limit with these luxury experiences, which is pretty much the ethos Simplexity's Travel Managers have towards our clients. If you'd like to try anything on this list, just get in touch and we'll be happy to make all the arrangements.