The World's Most Remote Helicopter-only Resorts 
Break away from it all with a unique holiday. Much of the world is more accessible than ever so finding those little hideaway gems can be difficult. Why not go further afield and feel like an intrepid explorer with a dusting of luxury with a helicopter-only resort holiday?
Experience the green islands of Thailand, the sandy beaches of Thanda Island or the glacial beauty of the Alaska Range's Winterlake Lodge, all remote, beautiful and accessible via helicopter. Each resort offers something different yet appealing. Speak to a Simplexity Travel Manager to plan your personalised remote resort experience.
Here's a roundup of the most remote helicopter-only resorts.
Amanoi, Ninh Thuan Province, Vietnam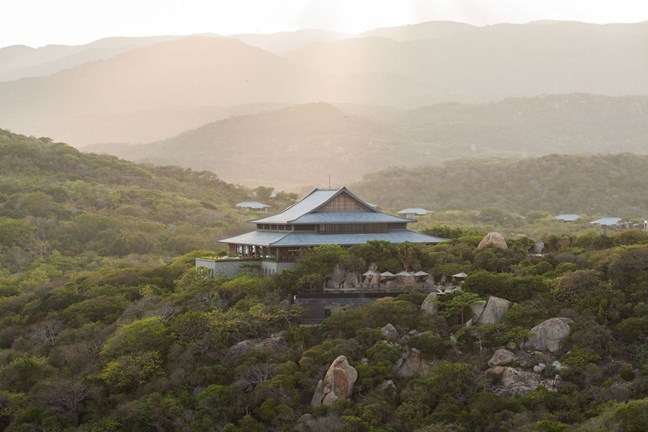 Nestled on coast of Nui Chua National Park and surrounded by green hills, Amanoi is the perfect place for a meditative escape. The beach resort overlooks the azure blue East Sea and Vinh Hy Bay. This idyllic resort boasts spa houses allowing you to completely relax, unwind and be pampered. Accommodation is a perfect blend of traditional Vietnamese and contemporary chic making your stay that much more luxe.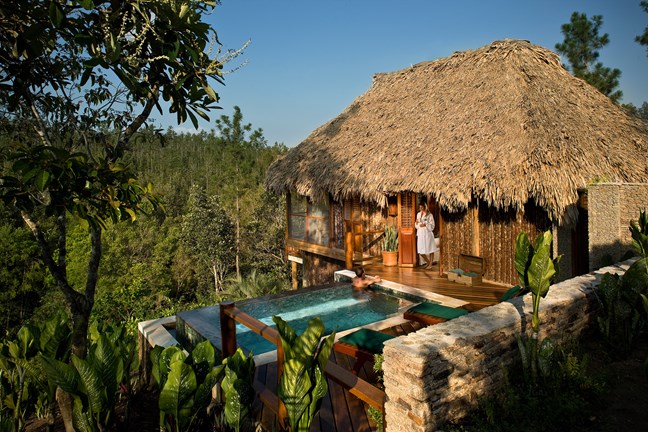 This luxury 20-room hideaway is located amongst a lush rainforest with a breath-taking backdrop of mountainous landscapes. The once abandoned Blancaneaux Lodge was purchased by legendary film director Francis Ford Coppola in the early 1980s and since 1993 it has been open to the public. The resort is situated in a remote mountain setting and offers guests the opportunity to explore the ancient Mayan civilisation and discover the natural waterfalls dotted around the hotel's locale.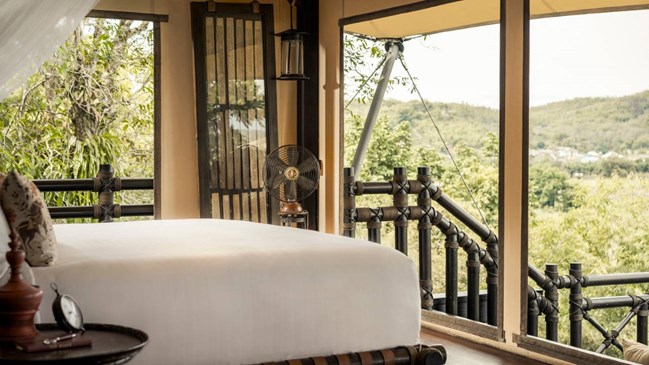 Experience the tropical paradise of Northern Thailand, bordering Burma and Laos with Four Seasons Tented Camp Golden Triangle. This all-inclusive package resort is tailored for the active adventurer who has a passion for wild animals, welcoming people and tropical climates. The Four Season's Tented Camp Golden Triangle takes 'glamping' to a whole new exotic level with spacious tents that are fitted with luxurious interiors, including an open-plan bathroom. The resort also offers guests the chance to interact with rescued elephants in their home habitat.
Winterlake Lodge, Alaska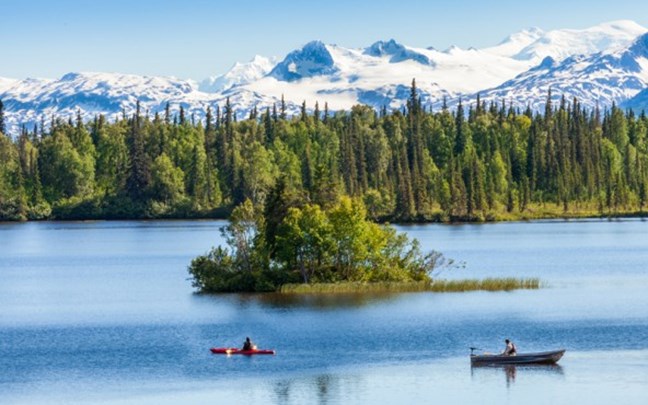 Take to the exhilarating wilds of Alaska at Winterlake Lodge. Located to the west of the Alaska Range, the Winterlake Lodge is surrounded by rocky maintains, glaciers and pine forests. This adventure escape is an ideal choice for those wanting to really reconnect with nature. You can fish on the nearby rivers, hike along the Iditarod trail, take a helicopter to the surrounding glaciers, or just relax and take it easy in the resort's sauna house. To top off your stay, all lodge guests are offered complimentary massage, yoga classes, daily cooking classes, cheese tastings, and a personalised service.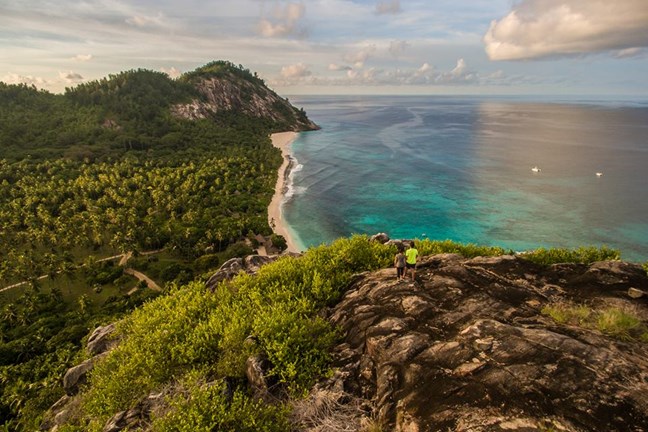 Experience pure escapist luxury with a trip to the Seychelles' North Island. This private island resort truly is the sort of things dreams are made of. The lush green plant life of the island contrasts beautifully with the topaz blue waters of the Indian Ocean. Despite its remote location, North Island offers a wealth of activities to suit all tastes. From relaxing on the island's private beaches, browsing the boutique and pampering yourself at the spa, to scuba diving, fishing and guided walks. North Island is a destination of unashamed luxury.
The Sonora, British Columbia, Canada
An ideal experience for those seeking the ultimate wilderness retreat. Located within British Columbia's cluster of Discovery Islands, The Sonora is a somewhat remote resort accessible only via a helicopter from Vancouver, Water Taxi from Campbell River and seaplane from Seattle. The experiences on offer all have a very Canadian feeling with bear tours, guided salmon fishing and helicopter glacial tours available. Food and wine at the Tyee Dining Room is a sumptuous sensory experience with all palates catered to.
This far-flung, uncommon destination could be the ideal place to enjoy with friends, family or even alone. Voted the World's Leading Exclusive Private Island by the 2016 World Travel Awards, Thanda Island is a completely private getaway. The tropical island boasts a single luxurious villa and two rustic Tanzanian Bandas in the Indian Ocean, to the east coast of Tanzania. Stroll along your own private beach, go snorkelling with the beautiful marine life, or enjoy a massage from a therapist brought in from nearby Mafia Island or from Dar es Salaam.
To find out more about these and other bespoke luxury holidays please contact a Simplexity Travel Manager today.