Throughout Europe there are a wealth of golf resorts and spas dedicated to providing a first-class golfing experience. Most are completed by luxurious accommodation alongside sensual spas to reinvigorate the senses. Aided by a variety of first-class restaurants to refuel after a long day on the green, golfing destinations are quickly becoming top of the vacation list for anyone seeking sport married with luxury. This blog is going to discuss the top six destinations in Europe to get your golfing fix, and with ample places to choose from, you're sure not to be disappointed.
1. St Andrews- Scotland
You don't always have to travel far to find golf courses fit for a king. St Andrews was established 600 years ago set amongst gorgeous greenery and an abundance of historical grandeur, so you can be sure they know golf inside and out.  Home to seven link courses, St Andrews also boasts the world famous "Old Course". You won't be short of golf activities in this stretch of the UK, although you may need to bring some warm attire for the winter months.
As well as its courses for seasoned golfers, St Andrews also offers lessons for adults and children alike, meaning that anyone who wants to golf can do so no matter your experience level. Even if you are lacking in equipment there's a solution in this golfer's paradise. St Andrews is awash with shops such as "The Golf Shop of St Andrews", so you can stock up on whatever you might need.
After a day of golfing, five star establishment Old Course Hotel is ready to welcome you with open arms and, as you can probably guess from the name, the hotel overlooks the Old Course. Priding itself on their helpful staff and a beautiful spa complete with pool, this hotel is sure to take good care of you.
St Andrews is also home to three clubhouses, the main clubhouse being St Andrews Link Clubhouse which revels in a panorama of glorious views. They provide lockers, showering and drying facilities as well as a restaurant and roof garden. With two more club houses known as the 'Castle Clubhouse and the 'Eden Clubhouse,' St Andrews truly is the perfect place for a golfing break and should be top of the list for any keen golfer.
2. Vidago Palace- Portugal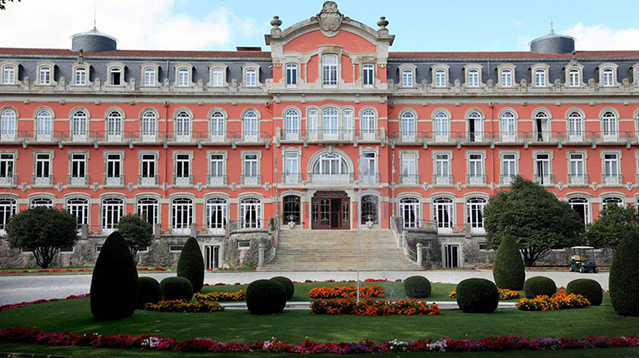 The Vidago Palace was originally built as a summer vacation destination for King Manuel II, and has the decor to match its name. With five star accommodation and three golf packages available, Vidago Palace is the quintessential place to stay for anyone who enjoys golf.
The course originally had 6 holes but has since expanded to 18, and with a course length of over 6,300 metres, golfing green is not something you will be short of.
On their website Vidago Palace cite 'luxury and refinement' as their motto. They provide three types of rooms including Classic, Superior and Privilege rooms as well as two types of suites. The Vidago are also proud to announce that they are a family friendly establishment.
Nestled amongst a grand, English-feeling decor and complete with a thermal spa, this golfing hotel promises to be a relaxing destination. The club is surrounded by a lavish natural park that breeds beauty, and the hotel also provides Zen relaxation therapies to their customers. You're sure secure your golf fix along with ample amounts of relaxation at this destination.
3. Poggio Dei Medici- Italy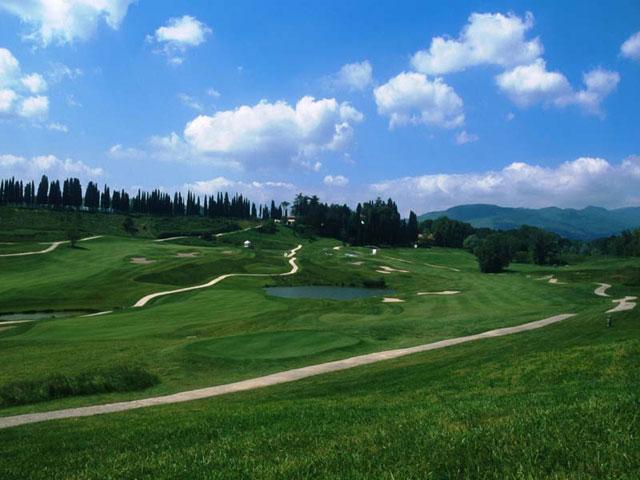 Just a short distance from Florence, The Poggio Dei Medici is a delight for the golfing senses. Originally opening in 1992, this golfing establishment has its course hidden amongst the beautiful Mugello valley. The club has 18 holes along with a Championship course that is 6,486 metres long. Each course has five different starting tees and is proud of be user friendly for golfers of all skill levels. With its wonderful location, the Poggio Dei Medici has secured its status in the luxury golfing sector as a course that all golfers should visit.
The club also offers private lessons for anyone who wants to learn the sport, along with the luxury hotel the Una Hotel and Resort near the village of Scarperia. Boasting 70 rooms, the hotel also caters for it's guest in it's onsite restaurant and houses a spa, Turkish bath and outdoor jacuzzi/pool, as well as ten meeting rooms. This destination encapsulates what it means to golf and to relax, and is perfect for a break away from reality to really flex those golfing skills.
4. Elba Palace- Fuerteventura
This golfing destination is one for the sun seekers. Complete with sculptured gardens and an exotic sea view, Elba Palace is the place to go if sun and golf are top of your perfect break priority list. With temperatures rarely dipping below 23 degrees, the 18 holes are a pleasure to golf on. The course has been designed by well known architect  Juan Catarineau and is adorned with palm trees, waterfalls and sea views, and so looks as good as it feels to play on.
With a variety of hotel rooms, this five star luxurious resort is perfect for anyone with a desire for the finer things in life. As well as being known for its golf, the Elba Palace caters for every taste in the form of swimming pools, bars, cafes and restaurants. Furthermore, if you enjoy a workout amidst your relaxation, the hotel has a gym and runs daily fitness activities organised by a personal trainer, including yoga. The Elba Palace is a great place for a holiday no matter what your interests and continues to satisfy its guests year in, year out.
5. San Roque- Spain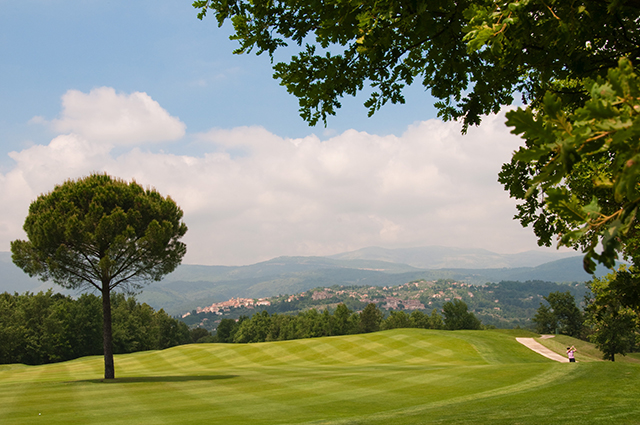 Based in the Costa del Sol, this golfing paradise is one to watch. Located at the bottom of the Sierra Bermeja Mountains, The San Roque is the proud owners of two golf courses, known as the Old Course and New Course, and welcomes everyone regardless of their ability level.
The New course spans 45 hectares and is one of the most beautiful courses in Europe. It is golfable by all levels of player from beginner to expert and comes complete with sea views from over 12 of the holes. Designed by Dave thomas and Tony Jacklin, the Old Course finds its home amongst a 340-acre estate and can challenge even the most seasoned golfer.
The San Roque also houses the Ballesteros Golf Academy and offers an Equestrian Therapy Centre that specialises in therapeutic riding for disabled people run by the Santa Maria Polo Foundation, proving this hotel really does cater for all needs.
With a four star hotel also under it's belt, the San Roque is an excellent choice if you desire to golf in Spain. The hotel also has four restaurants, each one serving a different cuisine to extremely high standards. One of the best places to dine is the Kamakura Japanese restaurant that first opened in 1997. It boasts chefs and servers, all of which have trained in Japan. The San Roque is a spectacular golfing destination for anyone searching for a break.
6. Terre Blanche- France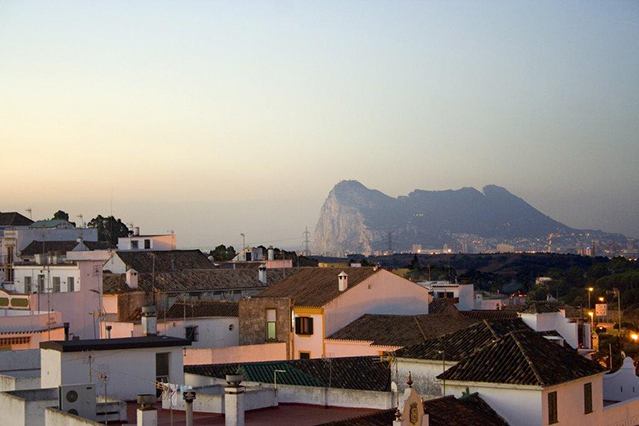 Based in the south of France, the Terre Blanche is ideal for a relaxing golf holiday. The club is home to two eighteen hole courses designed to blend into the surrounding landscape at their heart. The club also boasts the Albatros Golf Performance Centre, which has been designed to assist anyone who wants to learn how to play golf or simply improve their technique.
In terms of accommodation, the five star establishment offers villas and suites, all of which are lavishly decorated with a distinctly Provencal decor. There are also four heated pools as well as four restaurants, each harnessing a different ambiance to ensure there's something for you no matter what type of atmosphere you're seeking. The Tusco is located near the club's serene infinity pool and offers a casual atmosphere; The Faventia revels in gourmet cuisine; the Gaudina has a jazzy atmosphere and the Caroubiers is completed by its relaxing nature. The golf club is also family friendly and has a children's club for when you really need some time to relax, making it perfect if you have brought the family, yet still want some alone time too.
To Conclude…
Europe is a vast place, and with over 4000 golf clubs spread across the continent there are a substantial amount to choose from. The list above is by no means extensive and with certain countries such as Spain and Portugal quickly becoming big players in the luxurious golf industry, it is likely going to change quickly. But what it is perfect for is assisting you with finding the golfing paradise that's ideal for you. With Simplexity Travel, you can find that flawless golfing break that will stay with you for many years to come, whilst simultaneously making you want to go back for more.