Unusual Winter Sun Holidays
Every January, you wish you'd been that master of advance planning, tracking down the most beautiful, bakingly-hot and Insta-worthy places on the planet to banish those winter blues. 
Well, this year why not take a leaf out of their book? Trade in bleak skies, stale office chat and central heating for azure-blue vistas, seaside banter and air conditioning.
If you're tired of Torremolinos and fed up with Fuerteventura, it's time to expand your horizons and get a little intrepid when it comes to winter sojourns.  At Simplexity Travel Management, we can set you on your perfect adventure. Our talented team of experts have over 50 years' experience in the industry. We can pinpoint magnificent destinations – and help you get there. From flights and transfers to hotel bookings and restaurant recommendations, our experts are on hand 24/7. Escape the January blues in style. 
Here are four unusual winter sun holiday ideas to rev up your imagination:
Oman
Flight time: 8 hours 5 minutes from London.
Where to stay: The Chedi Muscat in Oman's capital city.
Situated between mountains and the Indian ocean, this retreat serves up jaw-dropping views from every angle. With clean lines, white accents and plenty of infinity pools, this hotel is all about minimalist luxury.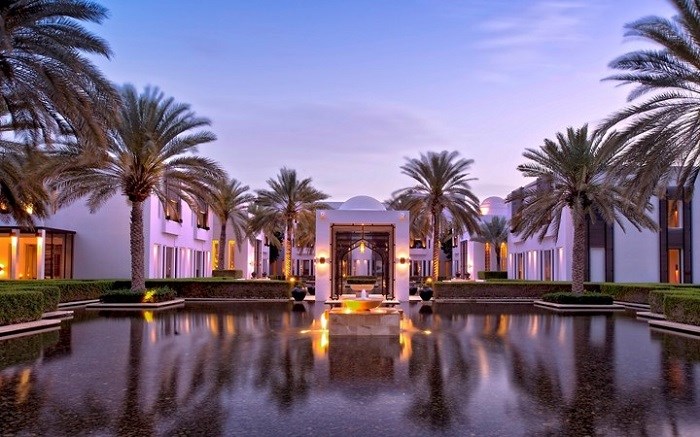 What to expect: The Omani people are deeply religious and conservative. Women should not bare their skin in public and swimsuits should be reserved for private beaches and swimming pools. Alcohol will only be served by international hotels with a special licence. Remember that this is a very hot country and even in January temperatures can soar to 25 degrees. 
Don't miss: The stunning Jabrin Castle, built in 1675 in the town of Bahla. Ancient paintings and old poetry lines are still visible on its fortress walls.
Mexico
Flight time: 10+ hours from London.
Where to stay: Nomade Tulum in Tulum.
It doesn't get more boho chic than this. A magnificent little beachy enclave, tucked away on Mexico's Yucatán Peninsula, it's the perfect spot for those who like sand between their toes and champagne in their hands.
What to expect: There's far more to Mexico than loud, garish, Spring Break vibes. Off the beaten track you'll discover a laid-back, serene way of life, with turquoise waters and exceptional seafood. What you've heard about tap water is true – so stick to bottled at all times. 
Don't miss: For the more adventurous, head to the oft-overlooked Pacific coast. Surf, hike, and explore the sleepy villages.
Mozambique
Flight time: 13+ hours from London.
Where to stay: Anantara Medjumbe Island Resort.
Nestled in Mozambique's Quirimbas Archipelago, this private paradise is heaven for those who really want to leave it all behind. Enjoy first-class luxury in the very heart of nature and put yourself on island time.
What to expect: This country has some of the most breath-taking stretches of coast on the entire African continent. If you're lucky, you may be able to swim with manta rays or see some humpback whales breach. 
Don't miss: The waterfall (Cascata) in Gurúè. It's an 8km hike there through the hills north of town – perfect for working off all that holiday over-indulgence.
Bermuda
Flight time: 7 hours and 30 minutes from London.
Where to stay: The Fairmont Hamilton Princess & Beach Club.
Overlooking Hamilton harbour, this five-star hotel offers exquisite views and tip-top spa amenities.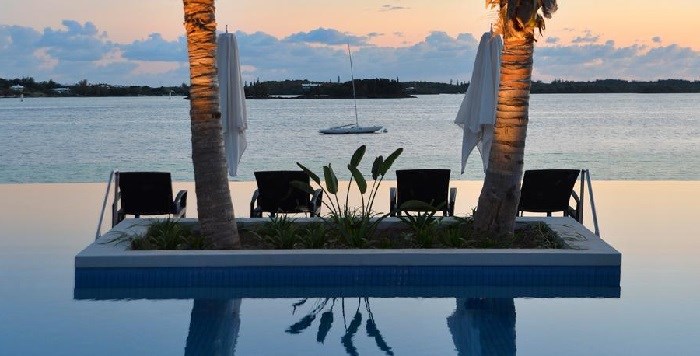 What to expect: Lots of pastel coloured houses, Bermuda shorts and red British post boxes. As you while away the hours on the beach, you'll literally feel your stress slipping away. 
Don't miss: The Crystal Cave. A deep, majestic cave with plunge pools. You'll feel like you're diving into the very heart of the island.
Time to get planning your adventure. Contact one of our dedicated and experienced team members today:
0203 535 9290