If you are planning a trip to the United States in the coming months, there are imminent changes to the Visa Waiver Program (VWP) that you will have to take into account. These changes will impact the way you travel to the US and what paperwork you will require.
At Simplexity, our Travel Managers are confident that we have the industry-leading knowledge and experience to ensure your trip to the US goes without a hitch. However, here are the proposed changes and what they mean for our discerning travellers.
The Visa Waiver Programme (VWP)
The principle of the VWP is straightforward. 38 countries across the globe are given the VWP status. This means that if you would like to travel to the US and stay there for under 90 days, you will not require a visa.
Those nations include the UK, Ireland, Germany, Denmark, Sweden, Singapore, Portugal and many others. For a full list, please click here.
From 1st April 2016…
Additional restrictions are being brought in as of the 1st April this year that will impact the journeys of some visitors to the US, inside the VWP program. The new rules will make it compulsory for those in the VWP to have a valid e-passport, along with a valid Electronic System for Travel Authorisation (ESTA) for travel to the United States.
If your passport is dated from October 26th 2006 and it is not an e-passport, you will be required to have a visa, or else obtain a new e-passport.
If you are unsure of whether your passport is an e-passport or not, the image below illustrates the symbol on the passport cover that indicates that it is.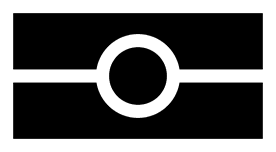 There are some exceptions within the new system. The following two exceptions to the above changes apply if your passport does not have the e-passport feature and you are a citizen of a country that joined the program prior to 2008.
If you have a valid passport with a machine-readable zone issued before October 26, 2005;
Your passport includes a digital photograph and was issued between October 26, 2005 and October 25, 2006.
No-hassle Travel
At Simplexity, we know that our customers do not necessarily have the time to work out whether your passport fulfils all US travel restrictions. That is why our helpful Travel Managers will give you a full review of your travel status.
This guarantees that from the moment you enter the United States, you will feel relaxed and rest reassured you have the right documentation for your stay. Contact us today on 0203 535 9290 or info@simplexitytravel.com.