Most of us can't contain ourselves when we know a wedding is around the corner, and that goes without mentioning our piqued curiosity when a celebrity gets married. Here are four iconic and recent weddings of celebrities who have tied the knot abroad.
Kiera Knightley and James Righton
When: May 2013
Where: Mazan, near Avignon, South of France
Kiera and James – proof that you do not need an extravagant wedding because you hold celebrity status.
Her onscreen marriage in Love Actually may have had great fanfare, but Kiera opted for a more laid-back approach for her real day, including wearing a dress that she wore before to an awards ceremony.
The pair were surrounded by only 11 guests as they exchanged vows, and left their ceremony in a silver Renault Clio. Sienna Miller and Karl Lagerfeld were among the attendees of the reception party that was held at her family's nearby estate.
Kim Kardashian and Kanye West
When: May 2014
Where: Florence, Italy
From low-key to ostentatious, in comes Kim and Kanye. The pair reportedly spent $12million on their big day, which included performances from John Legend, Andrea Bocelli and Lana Del Rey.
Their marriage in Fort Belvedere provided breathtaking views of Florence in its entirety. Wearing Givenchy, the couple posed in what was deemed Instagram's most popular picture, ever, breaking records with 2.4million likes.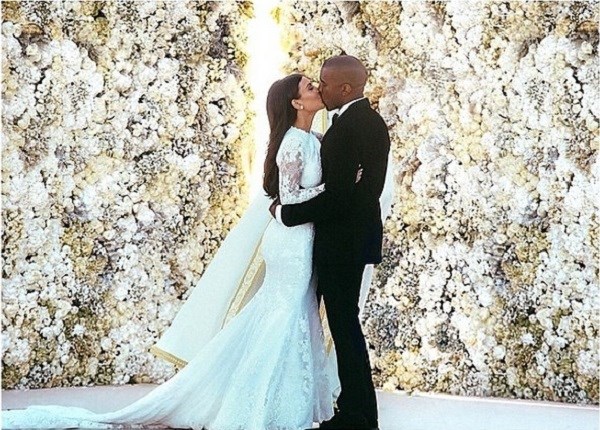 Angelina Jolie and Brad Pitt
When: August 2014
Where: Correns, South of France
Brad and Angelina's wedding was by far one of the highest anticipated celebrity nuptials in the last decade. The couple married in an exquisite private ceremony in the Château Miraval, South of France.
The 1,200-acre estate provided a picturesque backdrop to their big day, with pine forests, olive groves, terraced hillsides, an award-winning vineyard and a private lake.
The château contains a number of structures that date back to the 17th century, including an ancient Roman road, once an important access route in Provence, and contains vestiges of a Romanesque chapel, where the couple exchanged vows. A fairytale wedding indeed.
As ever, the love for their children was very much present on their wedding day, as Angelina's veil was inspired by her children's drawings.
Amal Alamuddin and George Clooney
When: September 2014
Where: Venice, Italy
Beauty and delicacy was the clear theme from Amal and George's wedding. The duo wed in the Aman Canal Grande luxury resort in Venice in a weekend of celebrations.
Located in the San Polo district, the 16th century palazzo is furnished in a contemporary mix, with sumptuous chandeliers and burnished mirrors.
Guests included Matt Damon, Cindy Crawford, Emily Blunt and their respective partners, before celebrating their wedding again at Danesfield House, Buckinghamshire, with Angelina and Brad Pitt amongst attendees.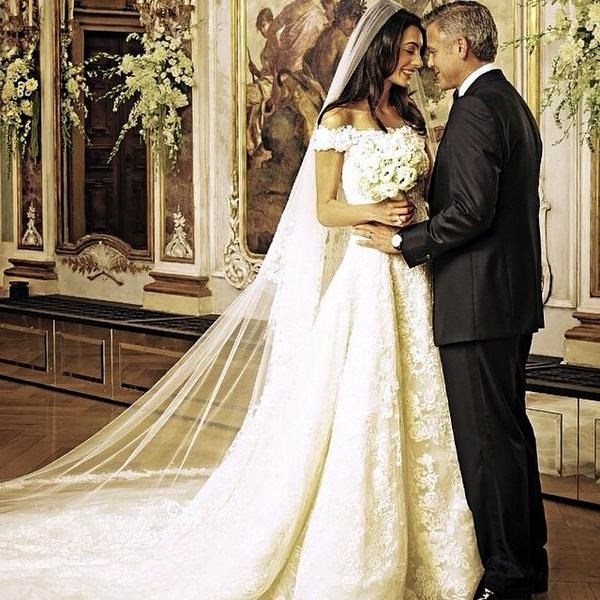 If you are looking to tie the knot with your partner, why not take inspiration from one of these celebrity couples? Get in touch with one of our Travel Managers on 0203 535 9290 or leisure@simplexitytravel.com.