Rome is ideal for children – and don't let anyone tell you any different.
Visiting Rome with children is simply a matter of seeing the Eternal City in a different way. As with everything in life: it isn't what you do, but the way that you do it.
And we are going to show you how to visit Rome with children in luxury, comfort and style.
Before we begin, though, you are going to need to banish from your mind images of tackling the Spanish Steps with your buggy, and cast out any thoughts of bored kids waiting in that snaking queue that trails around the streets away from the Vatican.
Have you done that? Good, then here's why you should visit Rome with your children.
Bring history vividly to life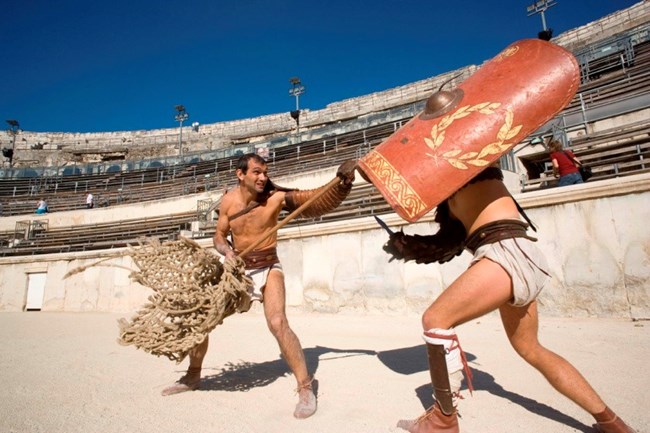 Ancient footprints are everywhere in Rome but you can help bring them back to life for your kids.
Become a gladiator at the Colosseum

As if the majestic spectacle of this ancient theatre of combat were not enough, you can book your kids into a Gladiator school and bring out the Russell Crowe in them.
Better still, why not join them and flex your own military muscles?
Get all Indiana Jones

Beneath many churches in Rome lie ancient ruins: exploring these underground 'hidden' treasures can bring a sense of adventure to your sightseeing. Don your floppy hat and descend heroically into the depths of San Nicola or the Basilica of San Clemente.
Older children will love feeling like explorers in these astonishing, ancient tunnels that run underneath much of the modern city. For those who want an extra thrill, try the Capuchin Crypts, where the walls and ceilings are decorated with bones, but do watch out for gigantic rolling stone balls!
Let them run wild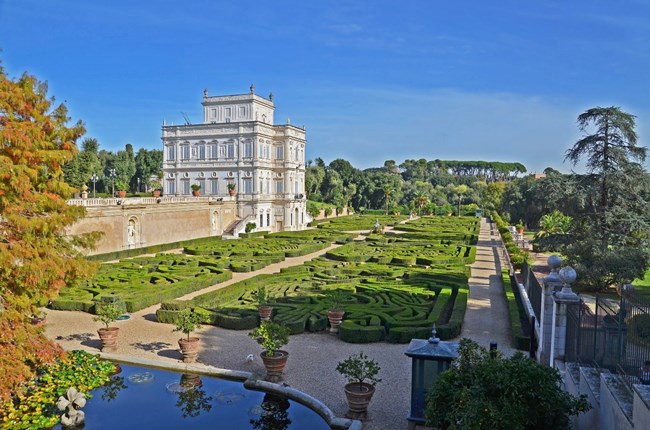 History and culture are everywhere in Rome, but they are never too far from places where children can let off some steam.
Discover ancient ruins

Right next to the Colosseum is the Villa Celimontana, a 16th century estate that is now a 21st century public park.
It's strewn with ruined ancient temples and palaces, and there's even an Egyptian obelisk to discover.
Take a boat or pedal round the park

Rome's answer to Central Park, the Villa Borghese, is conveniently located by the Spanish Steps. Here there are museums for you to mooch through whilst the children can splash in the fountains, coast round the boating pond and burn off even more excess energy by taking a pedi-cab round the grounds – just give them a crash course in road etiquette first! For an extra treat, try out the maze in front of the villa!
Explore the Appian Way

Head out for the day to the Appian Way and you can all cycle along this ancient road, stopping off at the spooky catacombs as you go, naturally!
Learn more about Rome's outdoor areas here.
Indulge them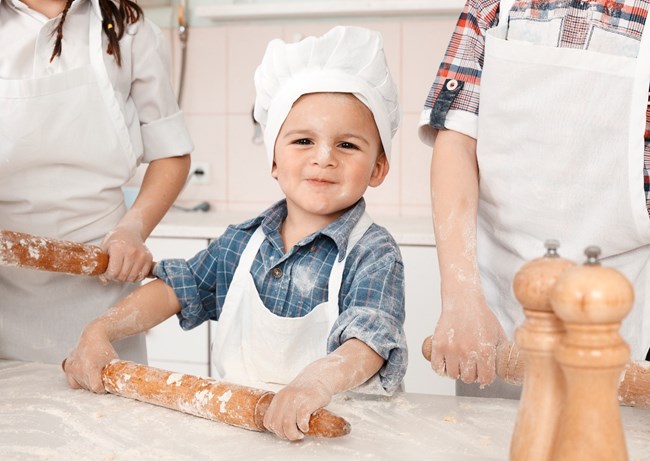 Rome is a gastronomic delight and its food is loved by everyone, including kids. Think about it – how many Italian dishes are children's party favourites? Pizza, ice cream, spaghetti… This is a culinary trip for the whole family!
Make a pizza

Get their appetites whetted, and their curiosity piqued, on a walking tour of Rome's cuisine. They'll love the tastings, enjoy the market visit, but, it's the hands-on pizza-making class that will have them, literally, flipping. Perfect for encouraging your kids to eat new foods or just enjoy what they already love!
Choose a gelato

Energies sagging? Interest waning? Simple: find the nearest gelateria and get everyone a gelato. There's bound to be an interesting fountain at its centre to enjoy your cone at, but, first, there is that delicious choice.
Will it be caramel, black cherry, pistachio, yoghurt, melon…?
Your Perfect Roman Holiday with Children
Our Travel Managers can help you buy entrance tickets in advance to avoid the queues, suggest family friendly tours and arrange an itinerary for your holiday in Rome that is perfect for all the family.
Call us today on 0203 535 9290, or email leisure@simplexitytravel.com.