Ok, so they may do things on a slightly grander scale than us mere mortals, but celebrities still have their own particular rest rituals. For many this means packing their bags and escaping on holiday, whether that involves soaking up the rays on the world's most glamorous beaches or heading for the pistes of some seriously luxurious ski resorts.
If you fancy rubbing shoulders with the elite, we've earmarked five amazing places that meet all the criteria for an A-list getaway.
Aspen, Colorado
Gigi and Bella Hadid travelled to Aspen, enthralling their millions of Instagram followers with shots of them frolicking with husky puppies and warming themselves by huge bonfires. Surrounded by glorious scenery and boasting plenty of luxury hotels and après-ski options, it's easy to see why this exclusive resort is also a magnet for Kim Kardashian, Jack Nicholson, Elton John, Mariah Carey et al. If you fancy rubbing skis with the rich and famous then check into the recently refurbished Hotel Jerome. This epitome of elegance and glamour has been at the heart of community life since it opened its doors back in 1889.
Verbier, Switzerland

Pippa Middleton, the Duke and Duchess of Cambridge, Madonna, Leonardo DiCaprio and Jamie Oliver are just some of those who regularly flock to this powder paradise. Should you become fed up with star spotting – if you can recognise anyone behind those goggles and helmets that is – you've got the sunny, scenic location, lively nightlife and some of the best off piste skiing in the Alps to enjoy. Be like Pixie Lott and enjoy the ultra-stylish charms of the W Verbier. Book the two-level penthouse and they'll even throw in a 360-degree rotating bed!
The Maldives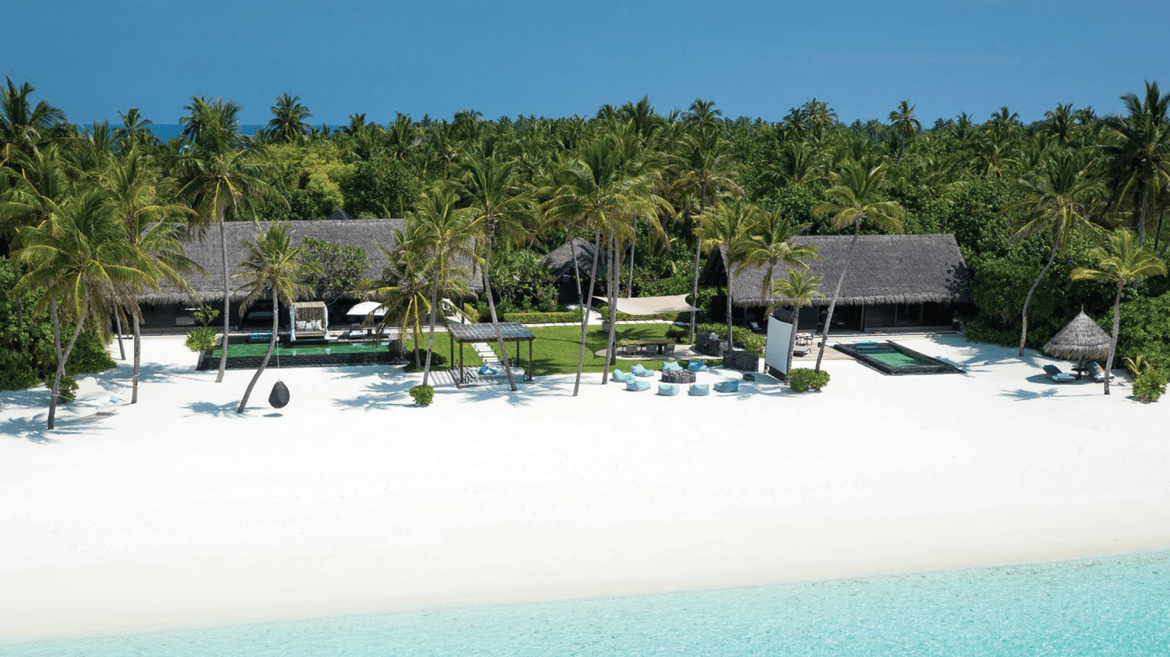 The Maldives have long been a favourite with celebrities, all lured by picture-perfect white sands, lush greenery and crystal-clear waters. But with nearly 2,000 islands on offer, where exactly do the stars head to for their luxury tranquil breaks? Although staff would never kiss and tell, Reethi Rah's loyal clientele includes the Beckham and Ramsay clans, Chelsea FC owner Roman Abramovich and Tom Cruise. Most of the resort's 128 villas are on the island, but there are 32 along walkways stretching out over the turquoise expanse of the Indian ocean. Trust us, this place is so cool even the staff wear designer sunglasses!
Harbour Island, The Bahamas
Remote, quaint, full of character and measuring just 3.5 miles long by half a mile wide, Harbour Island ticks most A lister's boxes, Elle MacPherson, Jennifer Anniston and Cameron Diaz included. It certainly ticks ours. After all who wouldn't want to spend their time relaxing in a place awash with stunning pink sand beaches, charming cottages and amazing restaurants? Getting there is not the easiest. Whilst the celebs hop on board their private jets, the rest of us have to connect via Miami, Atlanta or Ft. Lauderdale.  It's worth it though to stay at the likes of The Ocean View Club, with its shabby chic décor and friendly staff. Book one of its 5 cabins, 7 rooms and 2 tents and you might even find yourself neighbours with Oscar nominated actress Michelle Williams.
Trancoso, Mexico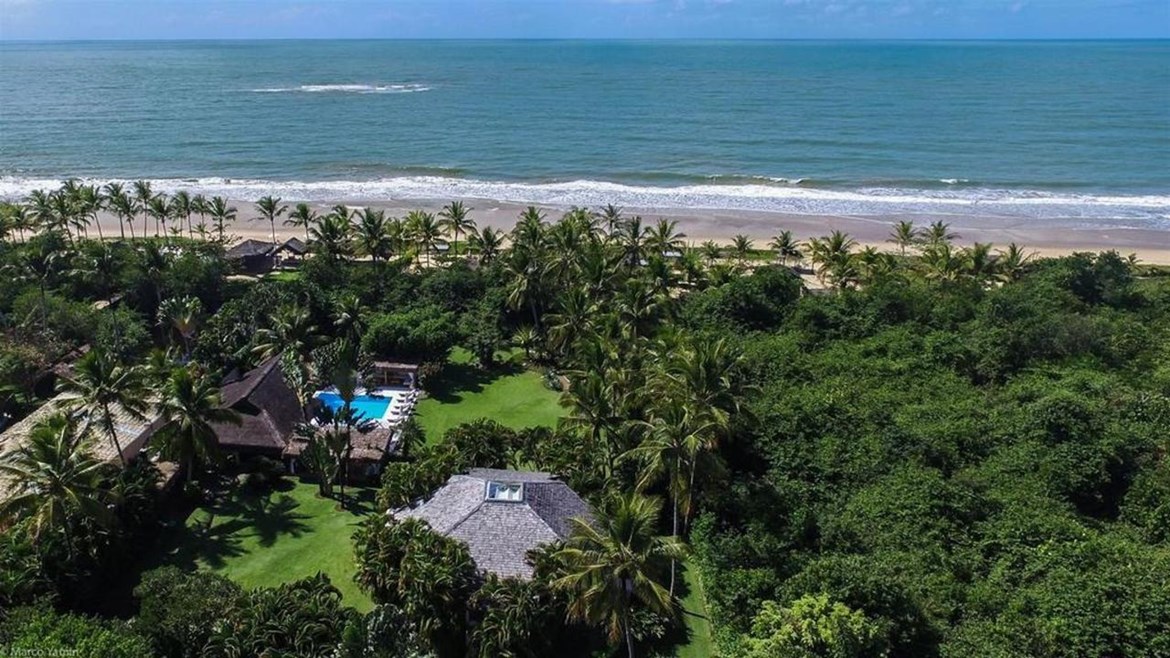 The unspoilt, laidback delights of Trancoso – think Goa of a generation ago – are well known in celebrity circles. Gisele Bündchen, Naomi Campbell, Kate Moss and Beyoncé are just some of those who have been known to stretch out on its beaches. Set in beautifully landscaped gardens, Villas de Trancoso is an intimate, secluded and effortlessly stylish boutique hotel set back from the beach on miles of unspoilt Bahian coastline. Stars abound here, not least the thousands of tiny lights that illuminate the tropical foliage at night.
To find out more or book travel please call us on 0203 535 9290, or email info@simplexitytravel.com.