When the weather outside is frightful, what could be more delightful than a winter sun break?
With the decorations back in the loft, the Christmas tree donated to the bin men and the wind howling, small wonder that images of turquoise seas and swaying palm trees are so appealing.
While winter sun holidays can mean long haul flights, our list of five hot spots includes one that can be reached in around four hours.
Sri Lanka
With its unspoilt beaches, spectacular wildlife, ornate Buddhist temples and lush tea plantations, Sri Lanka has something for everyone, from sun worshippers to trekkers. For anyone wishing to experience Asian culture and cuisine in the cradle of comfort and luxury however, ÀNI on the south coast of the island, is an exceptional 15-bedroom estate laid out as a series of pavilions complete with spa, oversized oceanfront pools, dedicated children's pools and a plethora of spaces for dining and entertainment. Meanwhile your private chef, butlers and even on-staff spa therapists will make any stay simply unforgettable.
Dubai
Dubai was once a sleepy fishing village, until the discovery of oil in 1966. Today the Manhattan of the Middle East has changed beyond recognition. Home to the world's tallest building, its busiest airport and even its fastest police car – a Bugatti Veyron no less – this place thrives on glitz. It is also a safe and family-friendly destination and with sun virtually guaranteed, the perfect escape from the British winter. Head to the Bastakia Quarter, Dubai's oldest surviving residential area, and it's still possible to get a sense of what the city might have been like 50 or so years ago.
Tenerife
The continuing popularity of Tenerife is not hard to fathom. Aside from its incredible climate (surely among the best in the world) and short flying time from the UK, the commitment by the local government has helped turn the island from an 18-30s haunt into a sophisticated destination that can vie with some of the very best. Check out the The Ritz-Carlton Abama which boasts not only its own golf course but two Michelin-starred restaurants.
Costa Rica
What better cure for the winter blues than a country that topped the Happy Planet Index for three years? Costa Rica's natural wonders include towering volcanoes, stunning beaches, cloud forests and national parks filled with lagoons and reefs. Culture vultures will also find plenty of attractions in San José, considered to be among the most cosmopolitan cities in Latin America.
Maldives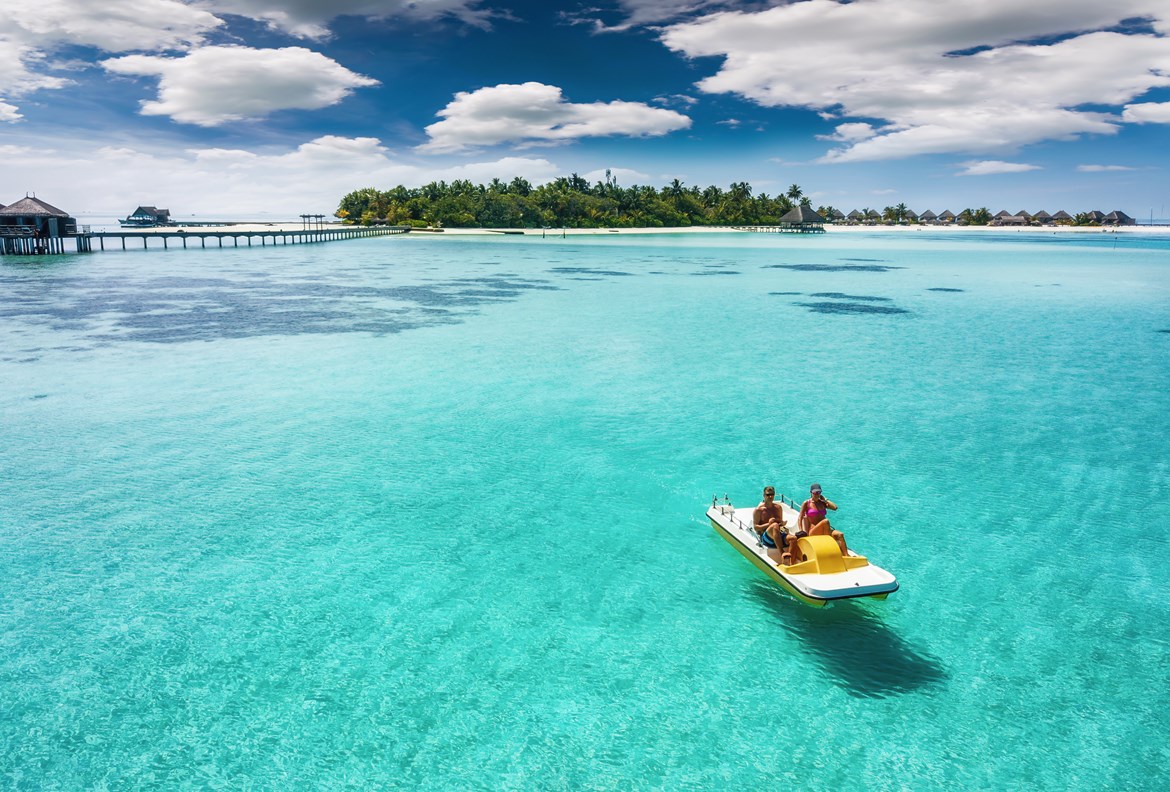 This celebrated cluster of islands in the Indian Ocean has its rainy season from May to November, making winter the optimum time for wall-to-wall sunshine. Picture-perfect white sands, lush greenery and crystal-clear waters… the only problem will be deciding which of the 200 or so resorts to pick. The adults-only Huvafen Fushi offers the best of both worlds with its authentic Maldivian atmosphere complemented by such luxurious touches as an amazing underwater spa offering vivid coral vistas and a twinkling-stars infinity pool.