We all enjoy the feeling of escaping the demands of modern life and relaxing on a private island somewhere.
Our Travel Managers have collated the world's best private holiday islands, where you can enjoy an entire beach to yourself – and still have everything you need to hand.
All you need do is relax and enjoy the peace and quiet.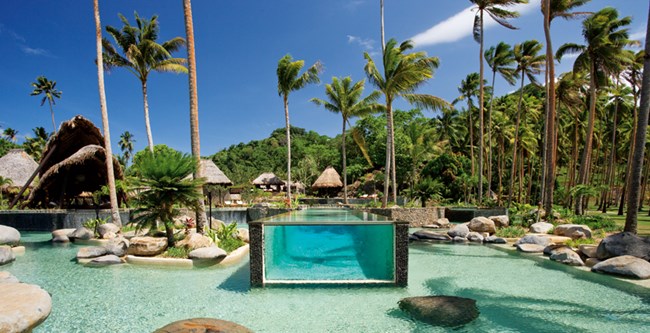 Austrian Red Bull magnate Dietrich Mateschitz owns these but they are yours when he is not in residence. For an unforgettable experience we can arrange for you to take out his £1 million submarine, built just for two, for a test drive.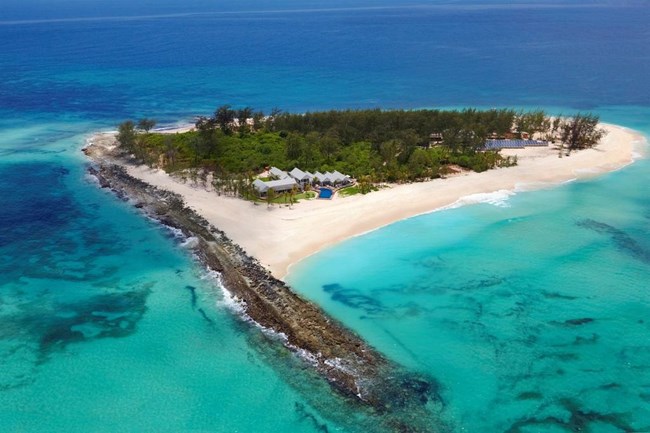 Sitting pretty just off the coast of Tanzania, this private marine reserve offers incredible diving and snorkelling opportunities and boasts very strong eco-credentials too.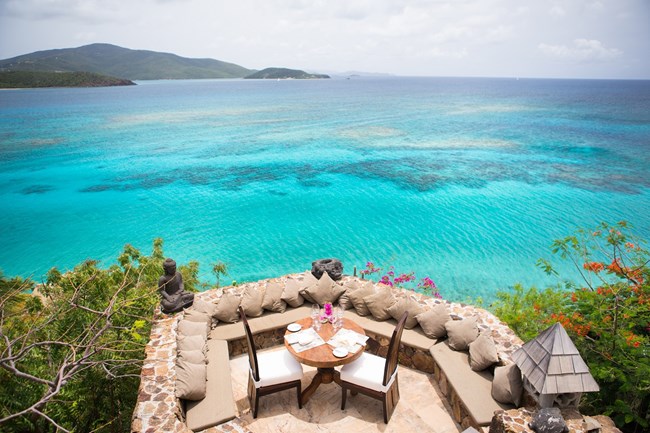 Sir Richard Branson's resort will welcome only 34 guests at a time, or it can be hired outright if you don't want to share this tropical paradise with anyone else. Browse the guest book and you'll see that Kate Moss, Bill Gates and the late Nelson Mandela have all enjoyed their time here.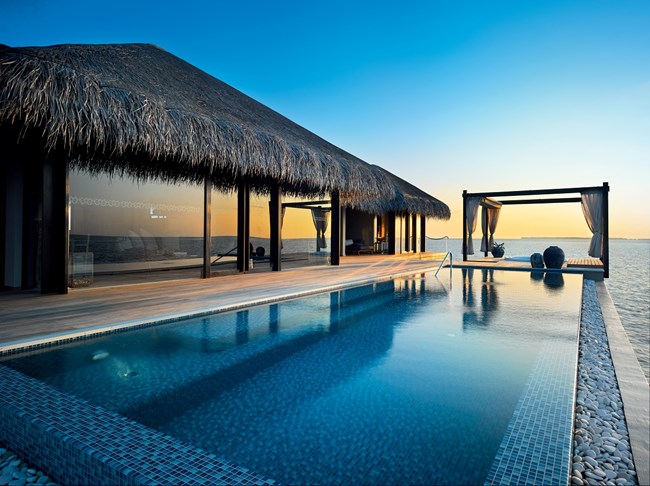 Is this the most exclusive resort in the Maldives? It's perfect for larger parties, with luxury accommodation for up to 80 people, and features a shaded tennis court, golf course, seabobs and even a My Blend by Clarins spa. This is the perfect destination for couples, as we can book you onto the luxurious, traditional sea vessel, the Batheli, for a day of romantic sailing.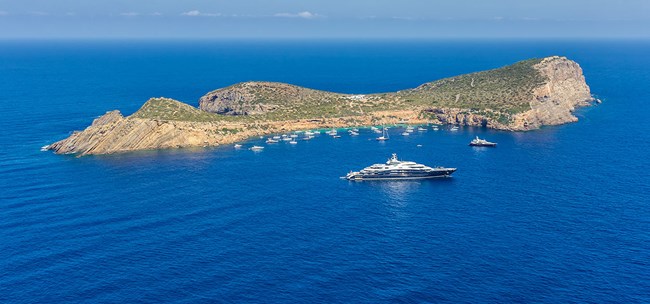 Proof that you don't have to travel too far to get away from the madding crowd, this Spanish island is just off the coast of Ibiza geographically, but a million miles away in its facilities and vibe.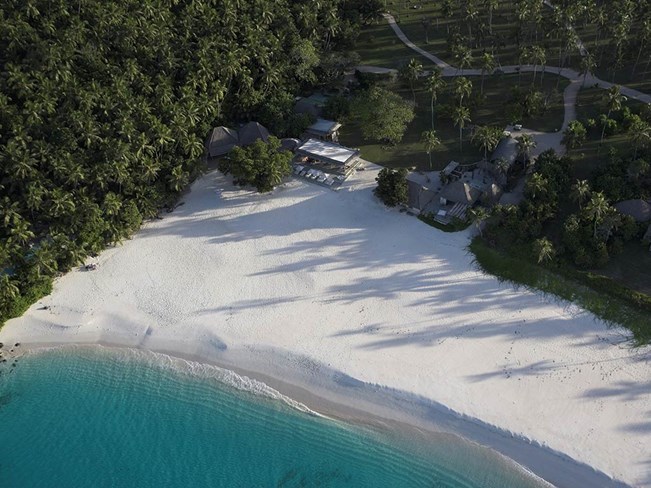 This is where honeymooners escape to in style! It has provided the Duke and Duchess of Cambridge and George and Amal Clooney with their romantic breaks, and it is available for you to hire too. (If it's not free, you can always try Fregate Island Private, also in the Seychelles.)
Li Galli island, Italy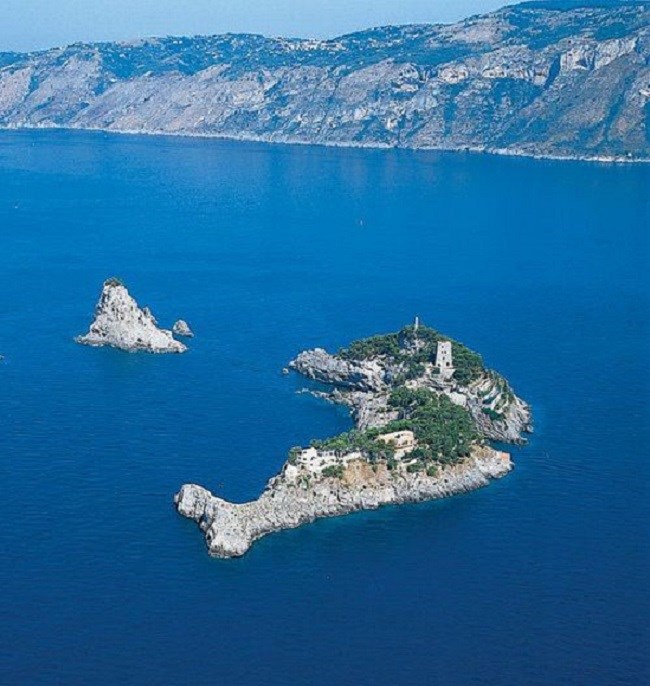 Just off the Amalfi Coast is the glamorous dolphin-shaped island that was once home to Rudolf Nureyev, Greta Garbo, Sophia Loren, Jacqueline Kennedy and many more.
This 120-hectare island contains only eight villas, so you will not be short of privacy! Nor will you be short of things to do: there's windsurfing, water skiing, snorkelling and scuba diving should you need a change from relaxing on the beach and taking in the views.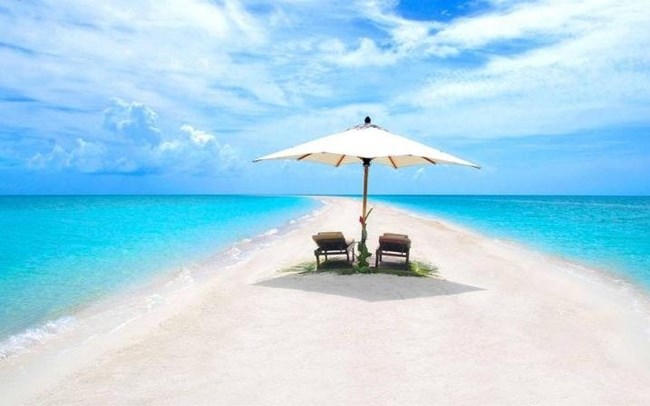 This is where the magic really starts! Musha Cay is a 150-acre getaway that is used by magician David Copperfield when he needs to do a vanishing act. He owns 10 other islands nearby, one of which has a landing strip for those flying in. On the island you can enjoy a beach cinema, a floodlit tennis court and a game of billiards on a table that once belonged to Houdini.
Our Travel Managers have plenty of other fantastic tips for once-in-a-lifetime-opportunities, as well as other suggestions for private island holidays. Call us on 0203 535 9290 or write to us today to see how we can help you have the holiday of a lifetime.