Child-Free Retreats for Half-Term
The half-term holidays are soon upon us and with that comes lots of school aged children with time on their hands. For those of us that are not parents or those who want to spend time with just their partner, it can be tricky to find places that are not full of kids and entertainment designed for them.
We at Simplexity understand and have searched the globe to bring you the best child-free retreats for you to enjoy this half-term holiday.
San Sebastián, Spain
This resort town is located on the Bay of Biscay in Spain's mountainous Basque Country.
If you've not heard of San Sebastián, it's not like the rest of Spain and offers something completely different to what you'd expect. This city is vibrant by night and relaxed and carefree by day making it a perfect choice for an adults-only adventure.
Where to eat:
As one of the cities in the world to hold the highest number of Michelin stars per square metre, you simply must try some of the local restaurants. One of the most famed of these is Kokotxa. If you want a truly sumptuous taste of fine Basque cuisine without the pretension, this is the place for you.
What to do:
Playa de la Concha embodies what a perfect city beach should be, and is easily one of the best beaches in Europe. With soft, clean sand and azure blue waters, this is the perfect place to sun yourself, catch up on some reading or see the sunset. As European Capital of Culture in 2016, San Sebastian really offers a wealth of culture.
San Telmo Museoa has been around since the 1920s but was closed for many years. After some major renovations it was reopened in 2011. The exhibitions within this glorious museum range from historical artefacts to edgy modern art, with all installations being particularly Basque.
Where to stay:
Hotel Maria Cristina is a premium luxury hotel named after the Spanish Queen in 1912.This centrally located hotel is just blocks away from the La Concha Beach, making it the perfect place for those wanting to be close to both the beach and the central amenities.
New Orleans, Louisiana, USA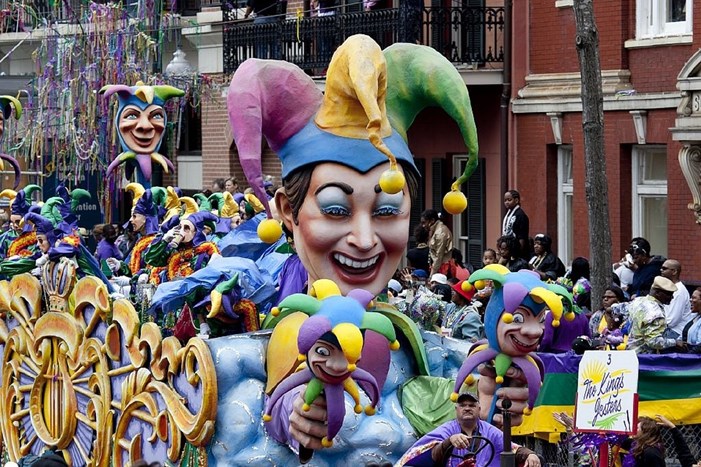 In the very corner of America's Deep South is 'The Big Easy', New Orleans. This vibrant and extremely cultured city is known for its vibrant nightlife and all-year-round party atmosphere. Heavy on barbecues, soul food and bourbon, New Orleans is an exploration of the senses.
The city's history has made it a melting pot of French, African and American cultures giving it it's unique style.
What to do:
New Orleans' French Quarter, also known as the Vieux Carré, is the oldest neighbourhood in the city and is a must for all visitors. Bourbon Street in the French Quarter is famous for its lively drinking culture and is a great place to sample some classic bourbons and liquors at any one of the many bars and eateries that line the streets.
Another essential thing to experience in The Big Easy is the New Orleans Cemetery and Voodoo Walking Tour. Not for the easily frightened, this is a historical and spooky tour of St Louis Cemetery No 1.
A local guide will lead you through a maze of hauntingly beautiful mausoleums including that of Marie Laveau, the city's most revered voodoo priestess. Learn about New Orleans' distinctive voodoo tradition.
Where to stay: 
W New Orleans is right in the heart of the bustling French Quarter and offers a stay at a unique carriage house suite with your very own cobblestone courtyard. This divinely decadent hotel is bursting with southern hospitality that extends to the SoBou restaurant where contemporary creole cuisine combines with a sophisticated cocktail culture.
Istanbul, Turkey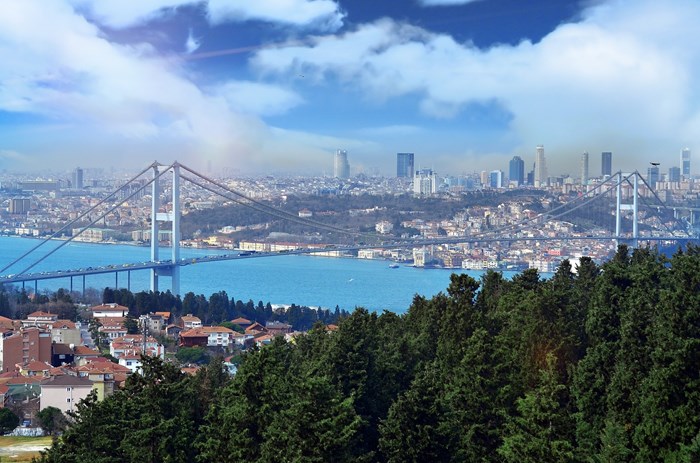 This major city of Turkey is overflowing with hospitality and a colourful culture. Once known as Constantinople, this vibrant city blends European and Asian influences as it straddles across the Bosphorus Strait.
Its Old City reflects cultural influences of the many empires that once ruled here.
Things to do:
As an ancient and historical city, Istanbul isn't short of things to see and do. One of the must-see attractions is the Topkapi Palace Museum Huge, an opulent 15th-century palace, occupied by sultans for 400 years and housing Ottoman treasures. Another is the well-known Sultan Ahmed Mosque. This iconic building is also known as the Blue Mosque, was built in 1616 and houses the founder's tomb. Lovers of architecture and history alike will appreciate this breath-taking gargantuan building.
Where to stay: 
Perfectly located in Istanbul, Ten Rooms Istanbul Hotel is in the heart of Istanbul Beyoglu – 300 m. away from Taksim ,400 m. from Istiklal Caddesi (Istiklal Avenue) with easy access to Taksim Metro. With a focus on comfort and pleasure, this contemporarily designed hotel is the perfect place to relax and unwind between your day trips and evenings out.
Ready to book your next child-free adventure? Call us on 0203 535 9290 or contact us at leisure@simplexitytravel.com.