The All Blacks absolutely stormed to victory at this year's England 2015 Rugby World Cup. Our London-based Travel Managers loved the community spirit of the tournement so much, we didn't want it to end. So we decided to keep the World Cup spirit alive by planning a visit to the homeland of the legendry New Zealand team.
Said to be the only place in the world you can ski and surf all in the same day,  we have compiled some of the best experiences New Zealand has to offer. If you see anything you just cannot afford to miss out on, simply call our Travel Managers on 0203 535 9290 to arrange your New Zealand getaway today!
Golf and the Big City on North Island
New Zealand's North Island is home to Auckland, the country's biggest and most populous city. With a beautiful bayside location and trendy innercity suburbs, Auckland has the exciting buzz of a big city on the ocean.
Staying in Auckland is a must when exploring New Zealand since it is the country's economic hub, offering more luxury and high culture than anywhere else. Stay in the luxury boutique rooms at the Hotel Debrett for authentically cool Auckland hospitality. From their trademark Paul Smith-style carpets to their art deco bar, Hotel Debrett oozes tendy city chic.
While in Auckland, be sure to see their famous Rugby Union team in action. The All Blacks play at Eden Park. The stadium has a 50,000 capacity in a country of 4 million. This truely highlights their the county's love of the game. Auckland's team have produced a record number of all blacks players, and any matches played here always have a electric atmopshere, guarenteed to give you goosebumps.
From Auckland, fantastic golf courses and vineyards are well within a day-trip's reach.
For an unforgettable day's golf, our Travel Managers will arrange your tee times at Kauri Cliffs, one of New Zealand's finest courses. With breathtaking views of the Pacific Ocean, this is a testing course of long grass and mid-fairway gorges where even the adept might be wise to take the forward tees.
After your round, The Lodge at Kauri Cliffs is a fantastic place to say. With oceanic vistas from the veranda, gourmet kitchen and swimming pool, this is the ultimate place to enjoy the calm of a Pacific sunset after a day on the greens.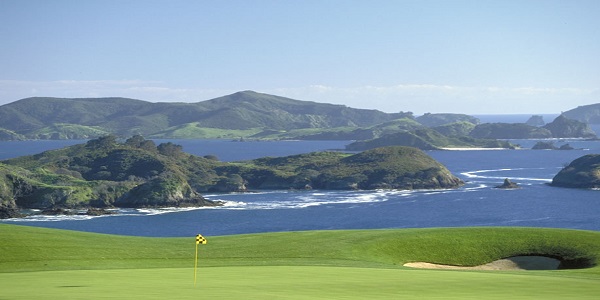 A Southern Hemispehre Adventure on South Island
The South Island is famous for being the location of Peter Jackson's Lord of the Rings trilogy. Even if you are not a fan of the films, you will be a fan of the stunning landscapes, and there is much to explore away from the LOTR trail.
It's on South Island that the biggest adventures are to be had. The best way to get oriented in your new surroundings is from the air. From a base in Queenstown, we will arrange your helicopter tour of the outstandingly beautiful glacial lakes of Doubtful Sound and Milford.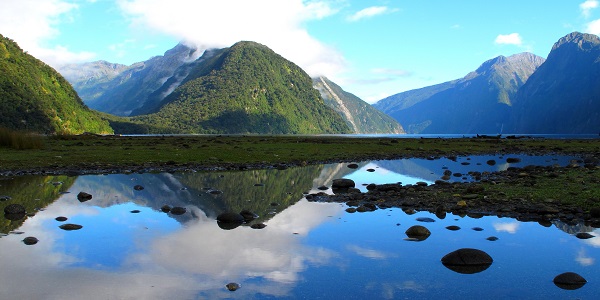 The views will blow you away. When you set down on a mountain side to enjoy your mid-tour champagne picnic, don't be surprised if you are made speechless by the beauty of Fiordland National Park.
Kiwis are well-known for their love of the outdoors and a trip to South Island would be wasted without trying some outdoor adventuring. If you feel the wanderlust of the budding explorer, why not combine helicpoter fun with white-water rafting for the ultimate adventure expeirence.
The Kawarau River runs from Lake Dunstan to Lake Wakatipu carving its way through imposing mountains and stunning waterfalls. It's the perfect rafting river and can be tailored to all abilities.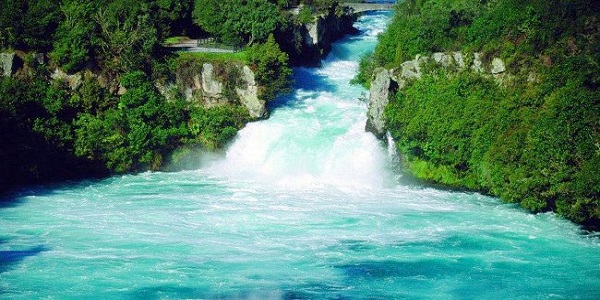 Rafting and helicopters are just the beginning. From quadbiking through New Zealand's extensive country tracks or sailing its inland lakes, to snowboarding in glacial mountains or surfing the Pacific, adventure is to be found everywhere on South Island.
If this is getting you fired up and raring to go on an adventure of your own, just get in touch with out Travel Managers today. We can tailor your New Zealand holiday around any of the experiences we have mentioned and any you want to do.
But this is just the start: we will customise your whole trip to make it perfect for you, adding anything from fine dining to bungee jumping. Just tell us your interests and we will create a bespoke itinerary, just for you, making sure you get the perfect, personal, tailor-made vacation you will treasure forever.
Call us today on 0203 535 9290 or send us a message at info@simplexitytravel.co.uk