One of the most famous Caribbean nations, Trinidad and Tobago are two islands off the coast of Venezuela. Rich in culture and natural beauty, the islands make a perfect destination for luxury family holidays.
But there's much more to the third richest American country than wildlife and history. There's a whole world of fun to be had and memories to make. And our Travel Managers can arrange it all for you, leaving you free to play golf, drink rum and swim beneath the stars.
Golf on the Little Island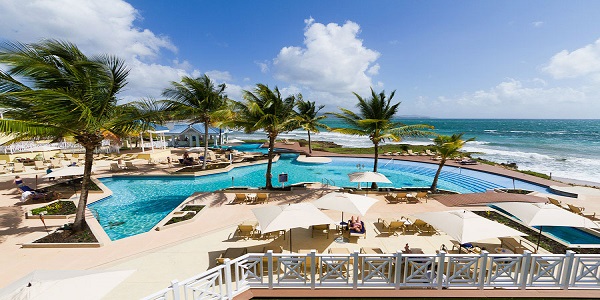 A trip to the islands would be wasted without at least one round of golf. Simplexity's golf experts recommend you use golf as a chance to visit the smaller of the two islands, Tobago.
There are some fine courses here. A stay at the Magdalena Grand Beach & Golf Resort would make for an excellent luxury family holiday. It won the country's Best Golf Hotel Award last year. Deluxe suites here come with stunning ocean views from the terrace, with a cool and colourful Caribbean interior and beautiful bathrooms.
The onsite course is one of Tobago's best. Well-maintained (unlike many Caribbean courses) and well laid-out, the Tobago Plantations Golf Course is now under direct management of Magdalena Grand, who have invested $2m into its stunning redevelopment.
Enjoy Atlantic Ocean vistas, heavenly beaches and the clever use of native wildlife on this idyllic eighteen holes on the southernmost tip of Tobago. A former coconut plantation, the 72-par course hosted the 2004 Senior European Tour. It makes for a wonderful luxury golf holiday destination.
Rum on the Big Island
With a history of colonial sugar plantations, like many Caribbean islands, Trinidad and Tobago are famous for their rum.
But Trinidad, which means trinity in Spanish, can perhaps boast louder than other islands, for it is home to the world famous Angostura distillery. It is here that Angostura Bitters, used in cocktail recipes around the world, are made.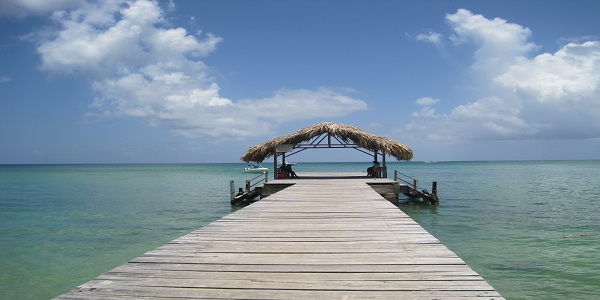 It is not just bitters that are made here though. The distillery also produces some fine rums. The distillers here see rum-making as an art as much as a science, mixing real passion with impressive expertise. If this whets your interest, your Travel Manager can book a private tour of the plant for you and your party.
Get Lost in Natural Beauty
These luscious islands are uniquely placed. In the Caribbean, but out of the hurricane belt. Near the South American rainforest, but decidedly separate, they retain a unique ecosystem full of incredible creatures.
One of the best ways to come face to face with this magical natural heritage is to dip below the waves. Buccoo Reef, on the southern end of Tobago, is one of the nation's many treasures. It is a fantastic place to snorkel, rich with colourful tropical fish and coral, as well as stingrays, leatherback turtles and Atlantic dolphin.
The beach here, known as Pigeon Point, is an area of stunning beauty too. Staying at the Villas at Stonehaven (the place where most celebrities choose to stay when visiting the island) will ensure you have easy access to this beautiful area of Tobago, as well as securing the best accommodation for your luxury family holiday.
The Villas cleverly use pure white linens and interiors to offset the vibrant colours of the Caribbean with maximal style and comfort. With air conditioning to battle the 26 degree nights, four-poster beds and ocean views, villas here will blow you away.
The Villas are also close to the Main Ridge Forest Reserve – the oldest protected forest in the world. It is famous for its incredible array of birdlife, with over 220 species recorded, including the island's patron bird – the White-tailed Sabrewing Hummingbird.  There are waterfalls, lakes and breath-taking beauty all around.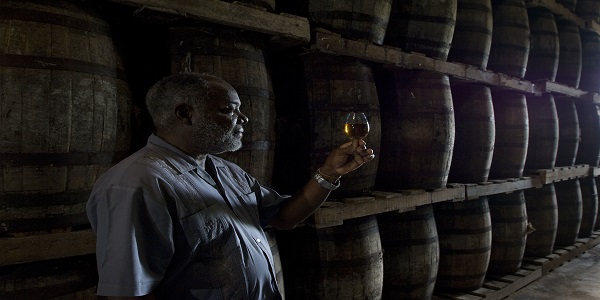 From their famous carnival to serene sailing, Trinidad and Tobago have a lot more to offer. The ideal place for a relaxing luxury family holiday in the sun, why not find out what our Travel Managers can plan for you? Our travel itineraries are tailor-made to be the perfect fit for our clients. To try any of the wonderful experiences above, or something totally different, call us today on 0203 535 9290, or email info@simplexitytravel.com.