When it comes to enjoying Mother Nature dressed in her autumnal best, New England will most likely be the destination of choice. While there is no denying the region lays claim to more than its fair share of insanely gorgeous foliage, there are several other places around the world that put on an equally impressive show.
Lake Bled, Slovenia
With mild daytime temperatures and stunning hues of yellow, gold, purple and red reflected on the calm surface of the lake, October is the perfect time to visit one of Slovenia's most picturesque locations. It's also very accessible, being just a 40-minute drive from the country's capital, Ljubljana. Choose to stroll around the lake, travel by pletna (gondola) to tiny Bled Island dominated by the baroque Church of the Assumption or rent a bike to explore the scenic hills.
Douro Valley, Portugal
Autumn is one of the most beautiful seasons in the Douro River Valley, which cuts a golden swathe through northern Portugal.  The terraced vineyards that slope down to the riverbanks are transformed into a sea of red, orange and yellow. It is not just this blaze of colour that characterises this time of year, but countless gastronomy festivals too. And if it should get a little chilly in the evenings, what better way to warm up than with a glass of the region's world-famous port?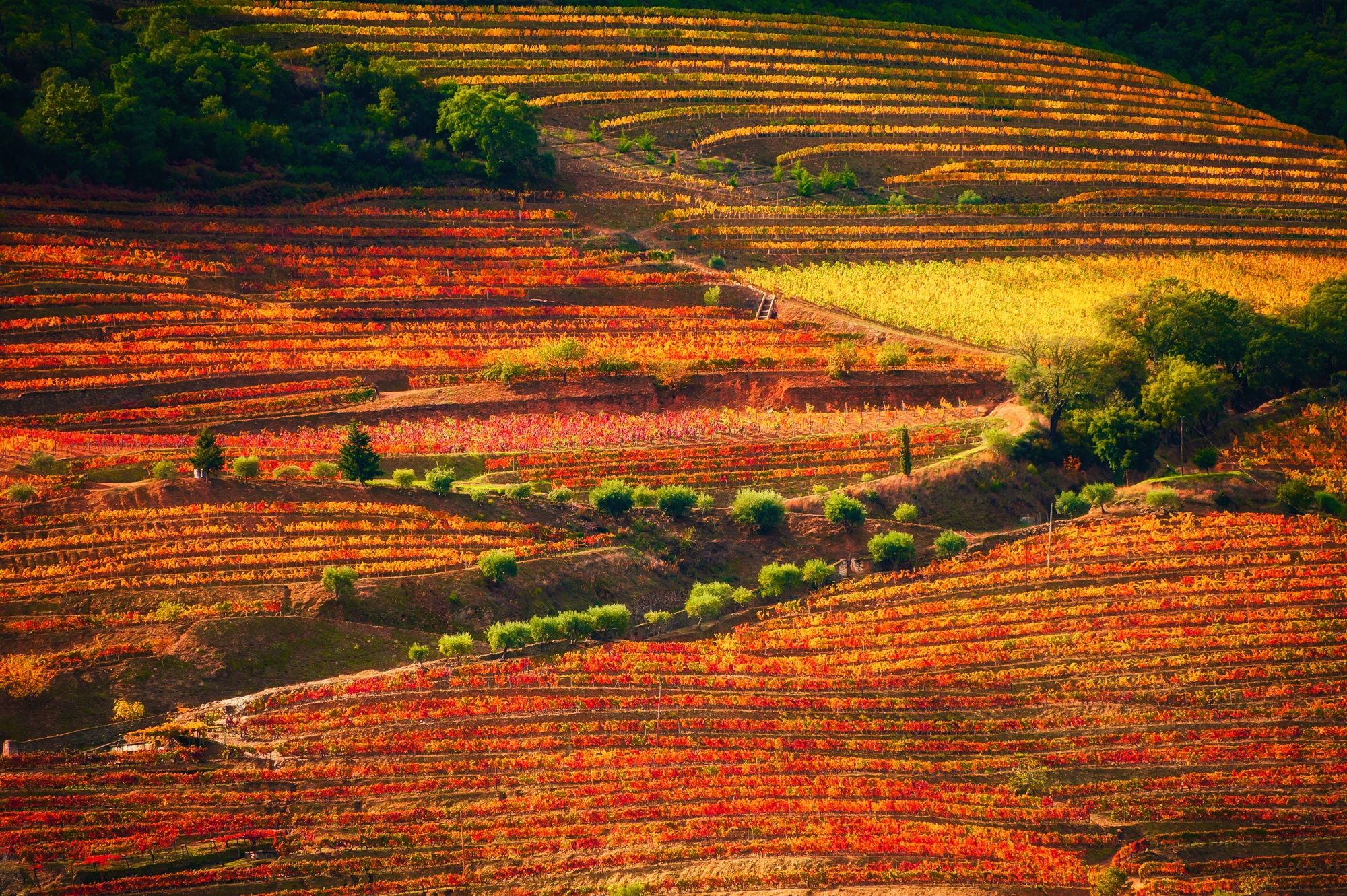 Algonquin Park, Ontario
Each year sees thousands of visitors descend on Ontario's Algonquin Park to witness the sprawling hardwood forest burst into brilliant reds, yellows and oranges. Covering nearly 3,000 square miles – about the same size as the US states of Delaware and Rhode Island combined – this huge expanse of wilderness is located higher than the surrounding area. This means that its autumnal spectacle takes place a little earlier here, usually between mid-September and mid-October.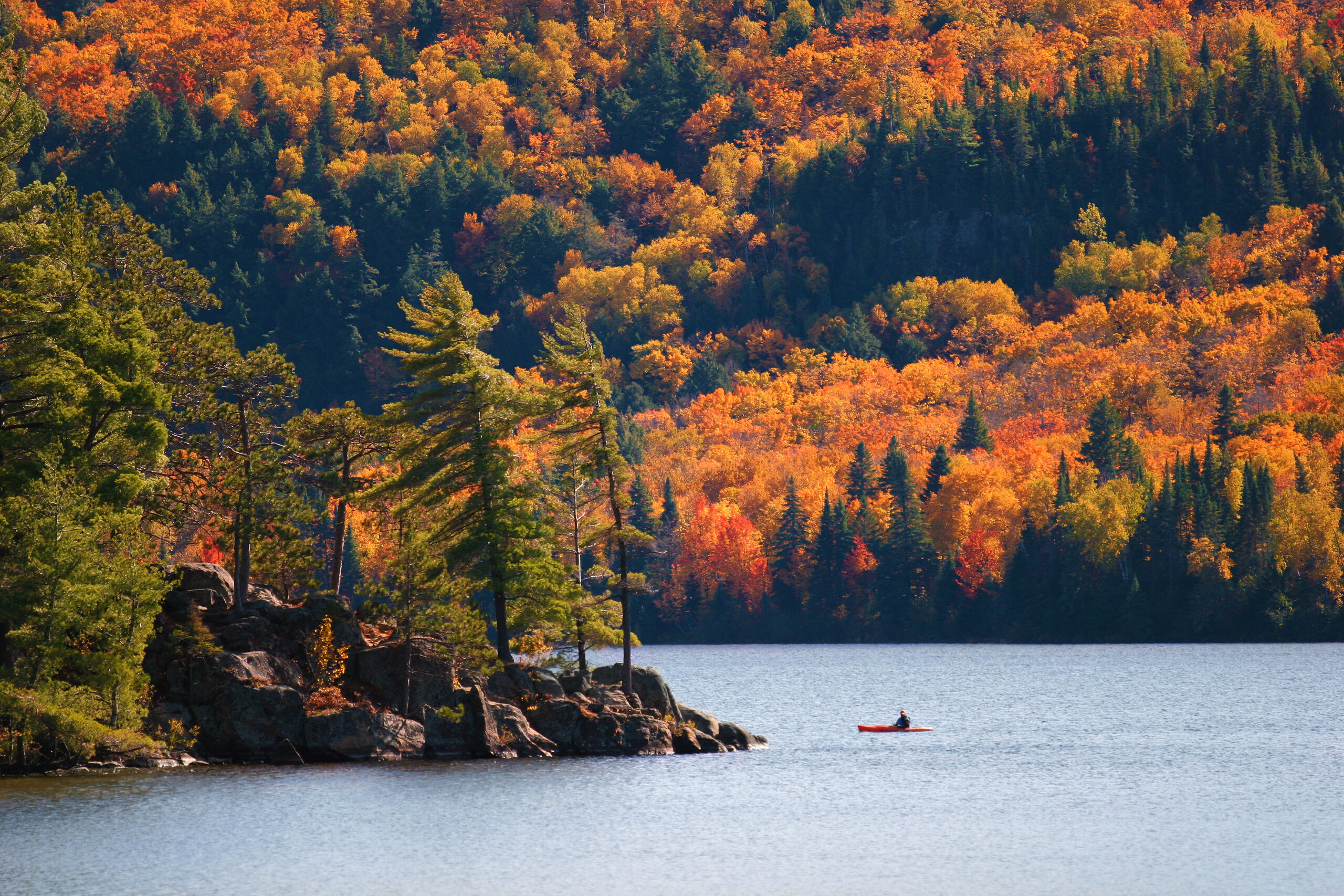 Bavaria, Germany
With their snow-capped mountains providing the most stunning of backdrops, Southern Germany's Alpine forests are truly a remarkable sight come autumn. One particularly unmissable location at this time of year is Neuschwanstein Castle, the fairy-tale palace that inspired Walt Disney to create Sleeping Beauty's castle. As if the gorgeous scenery wasn't enough, Munich's legendary Oktoberfest also offers visitors two whole weeks of great beer, food, music and tradition!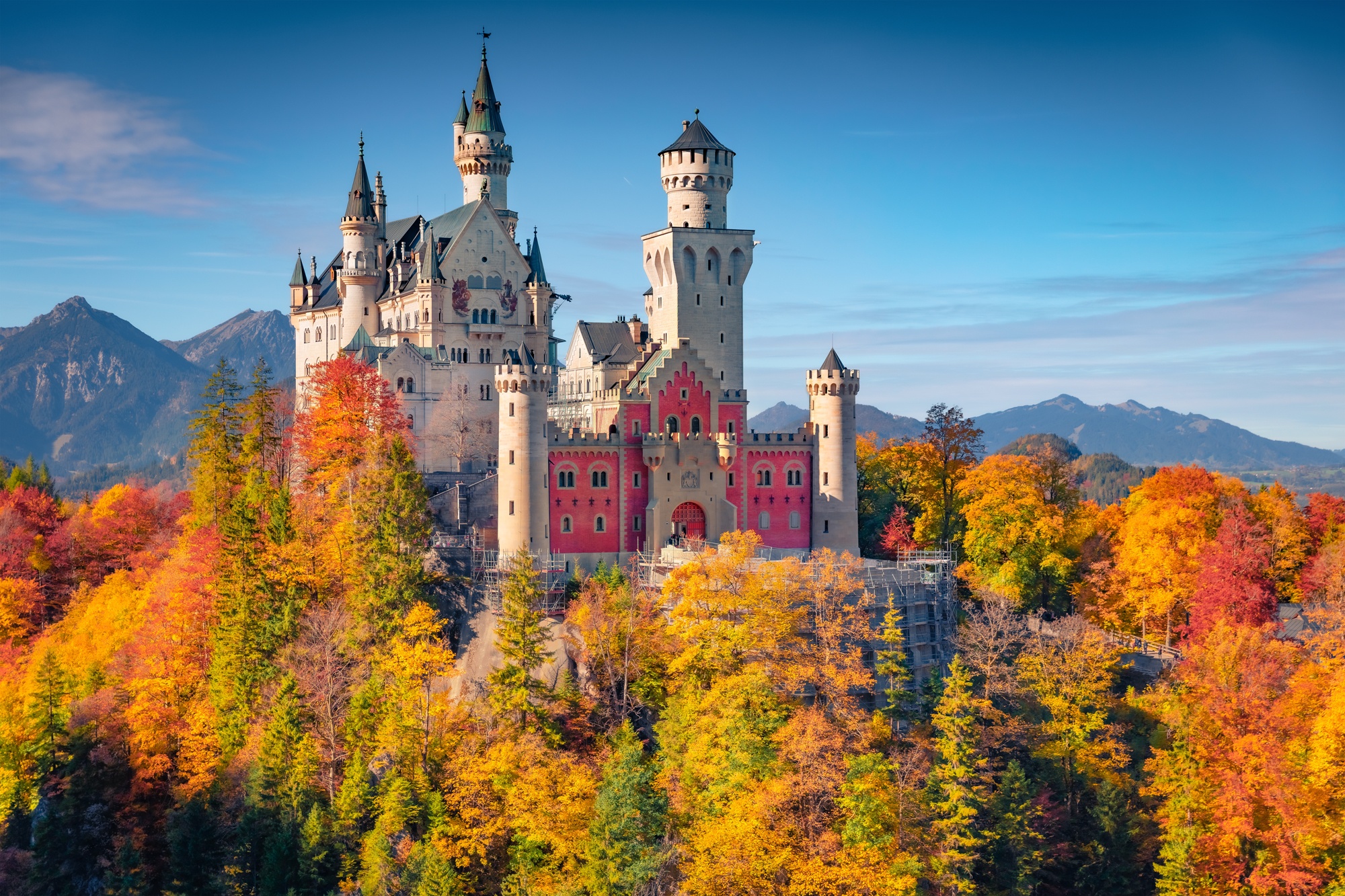 Forest of Dean, England
Home to over 20 million trees – oak, ash, birch, beech, larch, sweet chestnut and many more – these Gloucestershire woodlands were once royal hunting grounds and today are one of the most beautiful places to experience autumn in England. With miles of tracks and footpaths, the area is also a magnet for walkers. For a truly awe-inspiring vista, the area's highest point, 970-foot May Hill, fits the bill, with anywhere between eight and 12 counties visible on a clear day.